Personal Story with a Soundtrack - Drugs, Books, and Rock&Roll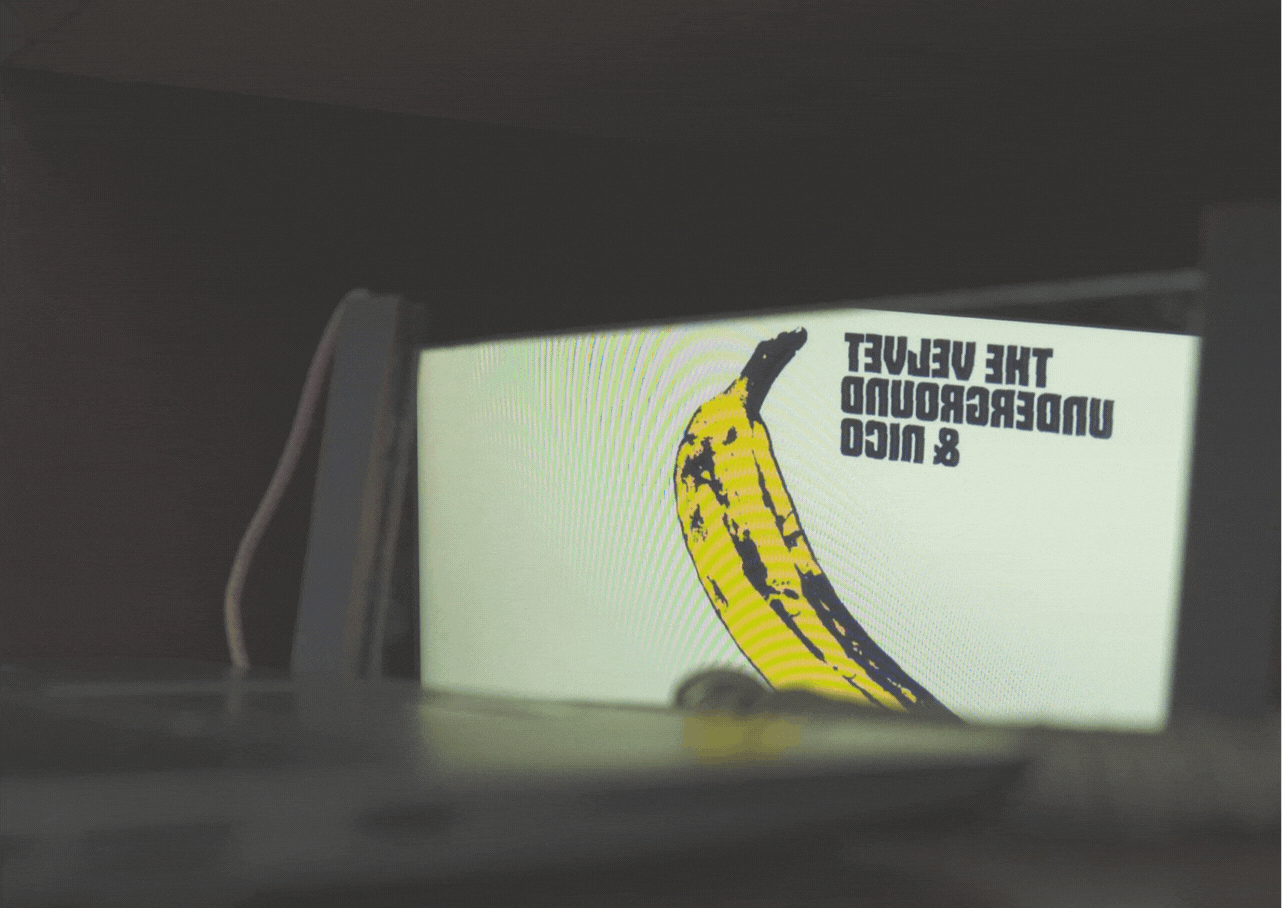 I used a Remix of All Tomorrow's Parties in a chapter of my shortish story about this dark angel called Perial.
Nico (Velvet Underground) v.s. Apoptygma Berzerk - All Tomorrow's Parties
Seeing Nico in that video made me think of the Andy Warhol Album by the Velvet underground. An album I had on vinyl and which was probably one of the sickest vinyl albums I had next to the album, of the Sex pistols. I was so proud on having the original Never Mind (the Bollocks, Here's the Sex Pistols) album.
Although nowadays I consider those guys not much more than Malcolm McLaren's puppet show...., but it´s not about the pistols....although Sid Vicious might link to this story here and there.
Stop it, I am getting sidetracked already....this is gonna be another long story I feel it already.
So get back on track. Ah, there it is.... those tracks.
That album is a mix of songs I think are amazing and well some I think are less amazing even though they have amazing titles:
"The Black Angel's Death Song"
A song that proves that experimental music, mixed with a hint of Dylan does not automatically make a masterpiece.
Now the song that started this story is not the song that introduced me to this album.
Even before I knew about all tomorrow's parties with my Chelsea girl Nico I was introduced to:
Heroin
A song that proves that you need to be experimental to come up with a true Masterpiece.
The song neither advocates nor condemns drug use, but the fact that many fans interpreted it as an ode to dope disturbed Lou Reed (who wrote the song) enough to get somewhat hesitant to play the song live.
Now for me, it was a sick ass song that took me to weird places when I was under the influence. But when this song and I met that influence was probably mostly MarieJane I was still such a sweet kid.
Although I don´t believe in the stepping stone theory it did not take many years to move from THC to LSD (more about that in part 2).
LSD - Genius ft. Sia, Diplo, Labrinth
As I was saying that song brought back memories, lots of memories:
The good, The bad and well I don´t think I can call a memory ugly. Thinking back about those days I remembered that I had three wishes back then. Little did I know that those wishes I had at the age of fourteen would pretty much determine my life's path.
My Wishlist
Work in a Coffeeshop (A Dutch one)
Become a DJ
Write at least one book that is Published
Gonzo - The Wishing Song
Now over the course of the next few days, I will tell you all about where those wishes led me. But before you get me started, I was just wondering......
Is it normal that your life is largely determined by the wishes you have for yourself at such a young age?
Dear to dream, but what if your dreams come true and take you places you could not have imagined when you dreamed those dreams. Or am I just the odd one out that has his dreams come true....well sort of as you will get to know later.
BOULEVARD OF BROKEN DREAMS - GREEN DAY | Piano Cover
I never asked anybody that question, guess I will start today.
"Dear Reader, did you have dreams when you were young and did those come true?"
Please do not come with "I wanted to kiss Justin Bieber or Timberlake (depending on your age)." Wishes that needed work, not just dumb luck.
When did you make those wishes and how did they work out for you?
Enough about you, let's get back to me
If my wishes seem simple and unsophisticated please keep in mind that these were the wishes of an average 14-year-old weed-smoking, rock-oriented white kid growing up in the grunge era?
Now of course you want to know how badly did those wishes ruin my life?
That Dear Reader is for Part Two, in which I will reveal if my first wish came true.
Matthew Nolan - My Mistakes
Click Next for Chapter Two

---
---