Solve The Riddle & Win a $1 Up-vote [#TTT Week 37] - "Stories By John"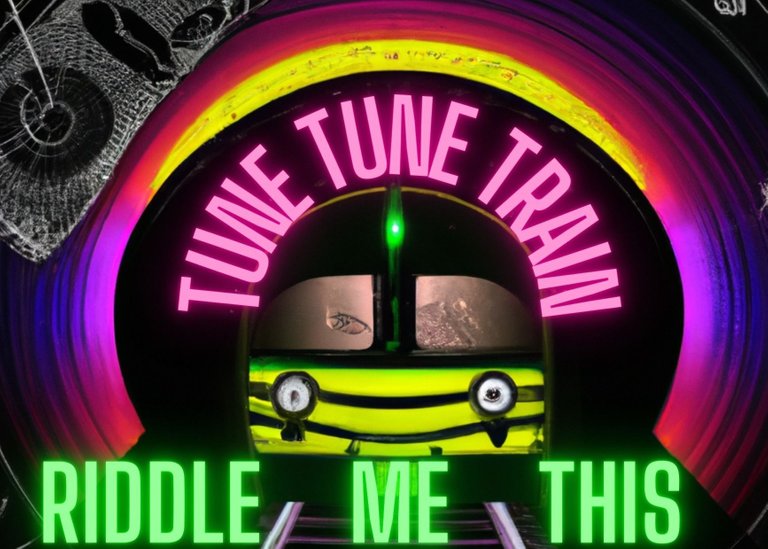 The Tune Tune Train keeps rolling:
The Tune Tune Train is a challenge I came up with based on the Three Tunes Tuesday format. It´s a TTT with a riddle!
How does it work?
I will give you three great songs and you can win a $1 Ecency boost if you tell me what connects the songs.
A connection can be: they are all about flowers, they have the same drummer, they all sing about Pink Mushrooms, or they are all kids from famous parents. Just to give an idea of what a connection might be.
It´s up to you Dear Reader to figure out what connects the Tune Tune Train. The first one who drops the solution in the comments gets a $1 boost on their next post!
Or you can just wait till I solve the riddle in next week's post.
And these were last week's songs:
Sheryl Crow - My Favorite Mistake
Gracie Abrams - Mess It Up
Queen - We Are The Champions
Last Week's Clue Was:
We Have A Winner
It took an answer that covered a lot of ground and by mistake hit the target:


@Bozz did not feel how Queen fitted and that was kinda my plan, but Freddy does sing about Mistakes in that song. So I was happy to see I did not make it too easy.
But that´s two wins in a row, guess I need to make it harder or easier so it´s solved before the Bozzman wakes up.
Okay, let´s do it again!
Your chance to get a $1 upvote on your next post!
Here we go again!

All Aboard!
The Tune Tune Train is Taking Off!
Are You Ready To Riddle?
---
Let´s go Crazy!!!!
These three tunes are awesome, first of all, because I am sure you never heard them before. So get ready to be surprised;
When Country meets David Lynch I guess you get Jezebel. That guitar, that voice...so simple yet so sweet.
P. Paul Fenech - Jezebel
If you heard this one before I know you have been listening to me! But that Diamanda Galas-like voice and dark Eastern beat take you to a belly dance bordello straight away-
Yusufina X - Whore of Babylon
Saving the craziest song for last, this is gonna be a bit different than most songs I serve you but it´s just so well done. So many flavors mixed in a 3.13-minute song is freaking impressive.
Damien Quinn - The Woman Clothed with the Sun
---
---