Why would anybody want to believe that the Earth is Flat? - Story with a Soundtrack
As I told you last time, the universe is trying to tell me something. It´s telling me to look into the belief that the earth is flat. How the universe did that you can read here:
The Universe is trying to tell me something - A song inspired story
Today I will look at the actual idea that the earth is flat and why people could believe something like that. Yes, I am going down this rabbit hole and going even deeper this time.
Jefferson Airplane - White Rabbit
So as a good human being I acknowledge I am going in biased.
I don´t believe that the world is flat. As I said, it might be a bucket, but certainly not flat.

Why Am I Biased
Now, why do I think the world is round?First of all, because it´s the normal thing to do, but as I love a good conspiracy theory let´s let go of that and look a bit further.
I believe the world is round because it were the best mathematicians in the world that were able to calculate this. The greeks uncovered this reality this 200 years before Christ was even born, they had nothing to hide. They lived in a world that did not care. These facts were just their findings.
It was Eratosthenes of Cyrene who was able to mathematically prove that the earth should be round, and based on today´s math his calculation was very well done without a calculator. And supported by sailors, pilots, and astronauts.
What can discard that mathematical proof?
I guess you just need to use New Math!

But according to this next video it´s two things that prove math wrong:

The fact that the horizon is always flat
The fact that the sea is always and shouldnñt be able to stick to a spinning ball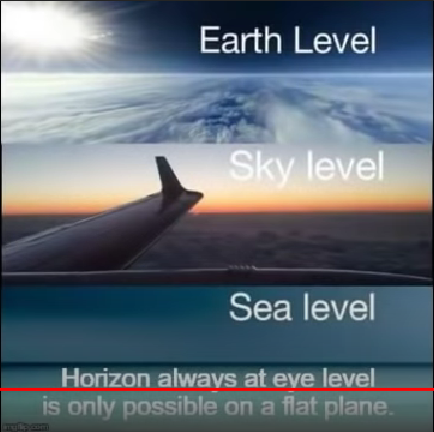 Source
Now I have been saying on many occasions do not believe your eyes, they are meant to survive not to see. But this picture from StackEchange probably explains best why even though our eyes see a flat horizon at certain altitudes, you can still explain that the earth is curved.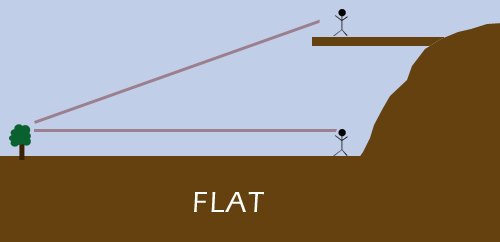 And with regards to the water always being level and can´t curve, or that it could not stick to a spinning globe.
There are plenty of experiments done to show it can, and also the math adds up to say it can.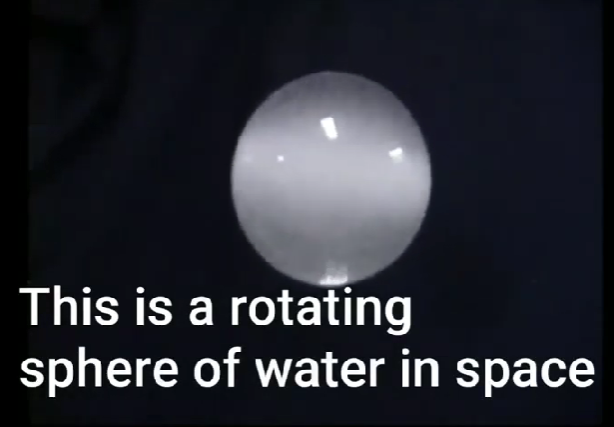 That is a shot from the below video, which actually is quite relaxing to watch, just because of the music.

Now I am not going bore you and try to debunk every single fact that proves the earth is flat. That has been done already and the web is full of those articles and videos.
What makes me curious is what persuades people to believe in something not only against popular belief but also against ancient mathematical proof.
Now in their defense, they make nice content, with semi-scientific proof presented in a passive-aggressive manner.

I really enjoyed their video and if you are sensitive to this way of presenting suggestions, I can imagine it´s not that hard to become a believer. What is worse I do agree with them DYOR (do your own research) and doubt everything that you are told.
If you have the time they made a sequel taking it to the next level, which was too much of a curve ball for me. I mean if a 102-year-old woman needs to convince me that the earth is flat you can sweep me up, Scotty.
Flat Earth - Glenn Cardier
It´s not about who´s right or wrong
So I checked the story about water sticking to a spinning ball, and I checked their story about not having any CGI ) computer-generated images of the earth. Well CGI was nonexistent till the seventies and just have a look here if you want to see what earth probably looks like from space on a non-CGI image.
Now I like the "we never went to the moon, it was just to piss off the Rusky's" theory. And that is, in my humble opinion, what often happens with conspiracy theories. They borrow something from an actual lie and then go, oh but if they lied about that what else could they have been lying about.
R.E.M. - Man On The Moon Lyrics
What I notice is that the flat earth movements makes it really about us, and them, them being the "globeheads".
Guess somebody has a God Complex
If you need to polarise your position like that, that is when I get suspicious. They are the victim of a worldwide conspiracy by lead by the masonic elite of globeheads that have a global network of people being paid to keep God away from the flat earthers.
Astronauts, sailors, pilots, airline crews, scientists and many more are being paid or played by actors to ensure the masses keep believing in a mathematic equation from 2000 years ago.
Being religious is not a requirement in becoming a Flat Earther, but for many of the members in the Fort Collins Flat Earth group, God is all that they have known.
Now I am coming full circle (pun intended), it seems that the reason for many to believe in the flat earth theory and deny science is because modern science and modern religion are completely incompatible.
According to science, humans evolved and were not created, according to science the universe is endless so humans are insignificant, slimming the chance that they are gods creation.
It was a joy to view the beliebers stand up and explain why they think that the earth is flat. The basic answer is: I feel it is, I can see it is. I can´t see it´s not flat, therefore it´s flat.
But wouldn´t that way of thinking create a also agree with I can´t see god so god can´t see me😁
Just kidding, the loophole would be if I can not see god he is not there.
Garfunkel and Oates | "The Loophole"
Bottom Line
I think that this belief that the world is flat is there for people who are afraid to feel insignificant and small in this immense universe.
These believers want to feel important, they want to feel like gods children.
They want the world to be created by a greater power, that loves them best. Probably they want that greater power also to deliver proof of the fact that women were truly made from the rib of a man.
They want to feel important, they want to feel as if they are the center of creation, they just want to get closer to god.
"Closer" (Nine Inch Nails) String Cover by Robyn Adele Anderson
Hope you enjoyed my look at flat earth, and let me know what I need to do more to convince you that the earth is just a bucket floating through space.
---
---