You will all benefit from Listnerds Paying for my HIVE Power Ups
Only Half?
Only Half of what I did last month.
Guys and Dolls I am worthless, I should take my bags and find myself a little bridge to crawl under.
I am so not worthy.
Only last month, I could use a drum roll to announce my incredible achievement.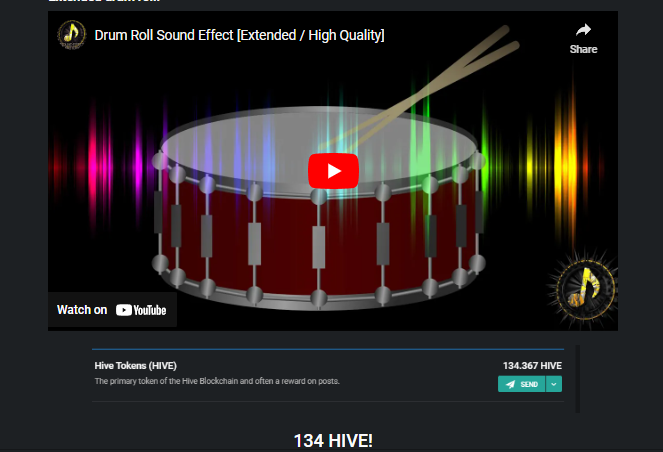 Now I am blowing the horns of defeat.......
I tried, I really did. I tried to be a good little writer. I tried to engage a little with you all, which is hard being an introvert that touches on several aspects of the autistic spectrum.
And the worst thing is....it´s only going to get worse,
Because most of that HIVE I Pudded comes from converting those lousy Listnerds. And yes I still have a bunch coming, but the inflation of Listnerds is even worse than that of the British pound. I mean when they sucked me in it was all honey sweet with a beautiful buy wall, that, of course, fell just before I received my first withdrawal after waiting 10 weeks.
A drop from 1.5 Hive per Listnerd to 400 Listnerd per Hive. That is a 600X the wrong way.
But fine I did not lose a dime on that adventure in the end, and all the money I paid the team for my subscription will be turned into HIVE by Today.
Last month 134 HIVE of which about 110 were from Listnerds
The previous months about 50 Hive from Listnerds
And this month I Pudded: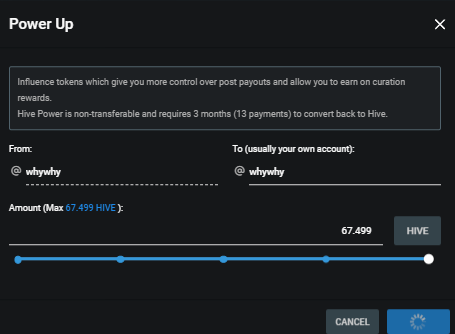 67 HIVE!
Of which at least 50 came from Listnerds.
That is 200 Hive, powered up thanks to converting Listnerds and at the current price of just under 50 cents it equals my massive investment in Listnerds. So I didn´t lose a cent, that is kinda sweet.

Especially knowing that even with the expected further inflation of Listnerds any HIVE coming from selling those LN is pure profit for all of us. As it will contribute to my voting power and that is all I care about..... That MY VOTE MATTERS.
Thank you for reading my little creative dramatic expression and C U next month.
---
---