HOW DO YOU HANDLE SETBACKS AND CHALLENGES?
Hello everyone and welcome to my blog at this hour. The ability to be able to recover from setbacks and disappointment is one that every person that want to be great must possess. There are times when life's challenges such as loss of job, death of someone who you love, severe sickness, debt, heartbreak can take a toll on your life but you need to resilient to be able to overcome the issues. Well, sit back, relax and enjoy all that I have packaged for your reading pleasure.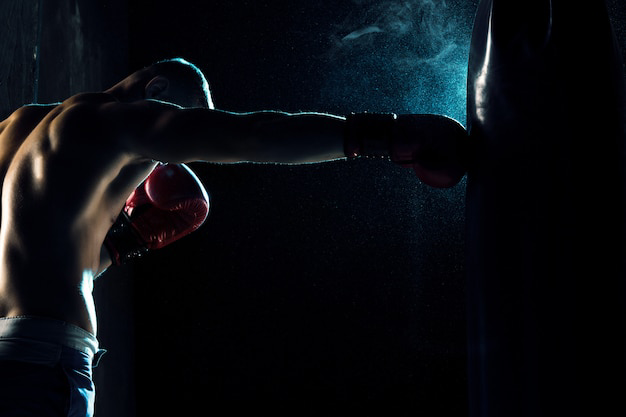 source
There are some people who are quick to giving up on life when they face difficulties, however, there are other people who will face their setbacks and fight till they triumph. The people who do not hide from their tribulations, who handle it effectively often become a better version of themselves. They have the mindset that even when all odds seems to be against them, they can use all their strength and available resources to weather life's storm.
The ability to handle one's emotion in the midst of failure, stress or setback is important in life. Failure and setbacks are inevitable but we must be ready to handle them without getting overwhelmed or letting fear get the better of us. A resilient person must know that even though they are failing at the moment, they have the ability to overcome it. For instance, in a game of football, you'd have seen a team losing with a big margin but in no time they begin to change the narrative. They may end up winning the match or it may end in a stalemate.
There are quite a number of ways to handle the different types of life setbacks. The way a person who have sustained a physical injury or illness will handle this setback will be quite different from one who is experiencing a heart break or financial crisis. It is apparent that the former is linked with the physical body while the other can be linked with emotions. An injured or sick person must be determined to take all medications, eat healthy and stay fit in order to overcome the present condition. Failure to do this religiously may lead to the illness lingering for more than expected.
On the other hand, someone who is heartbroken or having a tough time paying back a debt will be able to handle these situations by having a positive mindset. With a positive mindset, you will be hopeful to get your heart healed and to be able to repay your debt back as soon as possible. With a positive mindset, you will be convinced that the hard times won't last and that you will overcome them in no time. Basically, this have to do with being an optimist when you are experiencing difficulties in your life.
We are constantly faced with dealing with one or more setbacks in life and they often have varying effects on us. There are some that are subtle while others are very serious. There are people who lose their jobs, a loved one, their hard earned savings to scammers, or even experience a natural disaster. Those who lack the ability to handle these situations effectively may become troubled and result to unhealthy practices that will aggravate the issue. Due to their rejection, disappointment or dissatisfaction they may be forced to engage in acts that are not going to do them any favor. In short, the result of their setbacks may make them make irrational decisions that would not make them recover in time.
All contents are originally written by me, @williams-owb
ABOUT THE AUTHOR
Williams Oluseyi is a Linguist by discipline from one Africa's Most Prestigious Citadel of Learning, Obafemi Awolowo University. He developed interest for blogging at very early stage which motivated him to study English Language in College. He is a prolific writer, an inquisitive and judicious reader, to say the least. To get his daily bread, he is currently working in a Logistics company in Nigeria.

Thanks For Reading My Blog Post 📝📖🗒️
Follow me on REDDIT
CAMERA SPECIFICATIONS
6.0"
1080x2160 pixels
Vote, Reblog, Follow
Let's discuss in the comment section
---
---