I SOLD MYSELF TO HIVE 😲
Hello everyone and welcome to my blog at this hour. It's Saturday and I'm pretty sure we are utilizing the weekend to the fullest doing all the necessary things we need to do before the hustle and bustle of the new week starts again.
I will be selling myself to the Hive community in this post as my entry for the Hive Naija Weekly Contest. Like I said in my last post this was supposed to be my post for yesterday but I had to postpone till today to give room to create awareness for WORLD SUICIDE PREVENTION DAY, themed - creating hope through action. You can read here
To the business of the day THEME: Sell Yourself to The Hive-Naija Community
My name is Oluseyi Williams, I'm from Osun State in Nigeria. I'm a graduate of English and Literary Studies from Obafemi Awolowo University, Ile Ife - Africa's most beautiful campus. I'm a blogger, and an exporter. I use to own a blog when I was in the university where I promote young entrepreneurs who are into photography, fashion, music and the likes but I shut it down some years back as a result of the inability to maintain it - financial and manpower. I got my hive username from the acronym of my blog - Oluseyi Williams Blog (OWB). I look forward to resuscitating it in the near future.
Writing is my passion and it is what I do effortlessly. I'm able to pen down quality contents from time to time in various fields of life as a result of of my mastery of the use of English Language. I have been armed with the necessary skills and experience I need to express myself in ways that even a lay man will understand. Language is a social phenomenon and it takes the understanding of a particular language, culture, personalities, beliefs and social status of the persons addressed to be able to communicate effectively with them. However, that doesn't mean I don't commit blunders, English isn't my Mother Tongue (MT), it's English as second Language (ESL)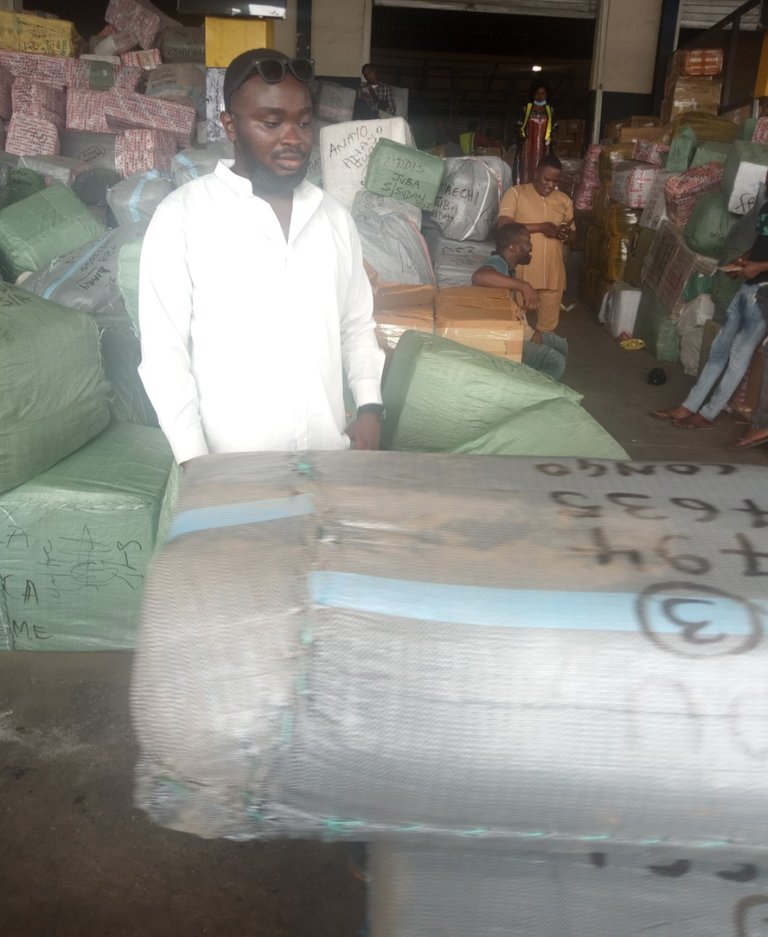 Furthermore, I work in a Logistics company where we export goods out of Nigeria to countries around the world. We deliver our clients goods to their clients who stay in countries such as USA, UK, Canada etc. We export food items, raw materials for making body products such as shea butter, cocoa butter, essential oils etc, fabrics etc. We also do procurement services majorly from the United States of America. The international logistics business is an interesting one in such a way that it exposes you to so many people and countries among others. I didn't know some countries existed until I started working in this company.
On a lighter mood, I'm a staunch supporter of Manchester United FC. I love playing video games. I'm sort of a foodie too.
All contents are originally written by me, @williams-owb
ABOUT THE AUTHOR
Williams Oluseyi is a Linguist by discipline from one Africa's Most Prestigious Citadel of Learning, Obafemi Awolowo University. He developed interest for blogging at very early stage which motivated him to study English Language in College. He is a prolific writer, an inquisitive and judicious reader, to say the least. To get his daily bread, he is currently working in a Logistics company in Nigeria.

Thanks For Reading My Blog Post 📝📖🗒️
Follow me on REDDIT
CAMERA SPECIFICATIONS
6.0"
1080x2160 pixels
Vote, Reblog, Follow
Let's discuss in the comment section
---
---