IMBIBE THE SPIRIT OF KINDNESS AND LOVE IN YOUR KIDS FOR A HAPPY HOME AND BETTER SOCIETY AT LARGE
Hello everyone and welcome to my blog at this hour. Abusive words and comments are not far away from the lips and fingers of both adults and children nowadays due to the computer age where you can make anonymous comments on social media and get away with it. These hurtful and rude comments that have become a norm in our World need to be condemned in its entirety because it can cause a lasting damage in the life of the victim. Hence, we must ensure that parents teach their kids from a young age how to be kind to other people. Well, sit back, relax and enjoy all that I have packaged for your reading pleasure.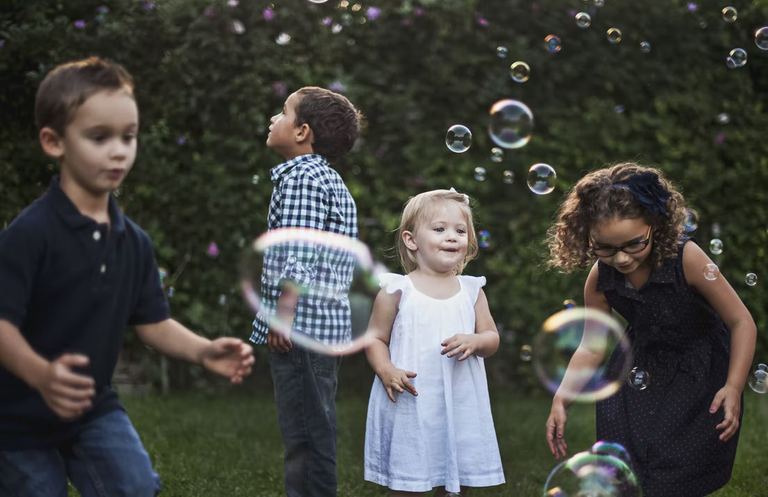 source
Comments like "She is too fat", "They are low class people", "I can never associate with such a person", "He's wearing a low quality dress" and many more are some examples of unkind words that people use to their fellow human beings. There a whole lot of people who practice judging and speaking down on others, no matter their class or status. It has been a long time that human beings have been unkind and wicked to each other but the ease at which it is being done nowadays is alarming. We need to stand against cruelty to man through what we say and do before it gets to late because the upcoming generations are seeing these things on the internet and may be thinking it is the normal thing.
Children may find it difficult to process what they see due to their age. They may focus on the surface alone and not have the ability to think deep and dissect the numerous possibilities in what they are seeing. They may find it somewhat hard to determine the effect of being a bully, rude, and mean to other people. Kids are quick to learn what they see around them without being able to decide whether the other person will be hurt or not. On the other hand, parents and guardians at home, teachers in school should take advantage of the tender age of children to teach them how to be kind to others and that it is not a good thing to use negative words to others. The world will be a better place if this style is adopted.
It can be very painful when you hear the kind of statement that come out of the mouth of some children to their age groups and even to people who are older. They say these hurtful words with the aim of inflicting pain because they have seen someone do it. Therefore, as parents and guardians you can educate your child by asking him or her if they will be happy if the coin was flipped. Will they feel happy if they are being bodyshamed or insulted for not passing their examination excellently? In short, let them know that they should not do to others what will not make them happy if the same thing is done to them.
I am sorry, thank you and please are the words that my parents taught us to be on our lips at all times. Parents should teach their kids how to respect others especially elders, speak in a polite manner and not some rude tone, as well as greeting people the right way depending on their culture and traditions, for instance, in Nigeria, boys are to prostrate, girls to kneel while greeting older people in Yorùbá tribe. This is key in raising kind children that will make your home a pleasant place to stay and the society at large a peaceful place for all.
As a parent who want the best for your child you must make the effort to learn about bullying especially cyberbullying. Kids are exposed to so many things on the internet which by extension reflects in their way of life. This is the reason it is important for parents and guardians to monitor what their kids see, watch or read online. Most gadgets have parental control features and they should be fully utilized to prevent their kids from having access to contents that is not health for them.
Kindness spreads so fast within a peer group just the same way unkindness spread, so your child whom you have thought how to be kind can effect a change in his peer group if he's able to set good examples.
All contents are originally written by me, @williams-owb
ABOUT THE AUTHOR
Williams Oluseyi is a Linguist by discipline from one Africa's Most Prestigious Citadel of Learning, Obafemi Awolowo University. He developed interest for blogging at very early stage which motivated him to study English Language in College. He is a prolific writer, an inquisitive and judicious reader, to say the least. To get his daily bread, he is currently working in a Logistics company in Nigeria.

Thanks For Reading My Blog Post 📝📖🗒️
Follow me on REDDIT
CAMERA SPECIFICATIONS
6.0"
1080x2160 pixels
Vote, Reblog, Follow
Let's discuss in the comment section
---
---