LONELINESS: SO CLOSE, YET SO FAR
Hello everyone and welcome to my blog at this hour. You don't necessarily have to be isolated from people or stay on your own to be lonely. You may be in a romantic relationship that have lasted for a long time or even in a family as large as a football team and still feel lonely. The state of loneliness is that which you feel rejected, abandoned, empty and unwanted irrespective of the fact that you are living in the midst of a lot of people or with your loved one. Well, sit back, relax and enjoy all that I have packaged for your reading pleasure.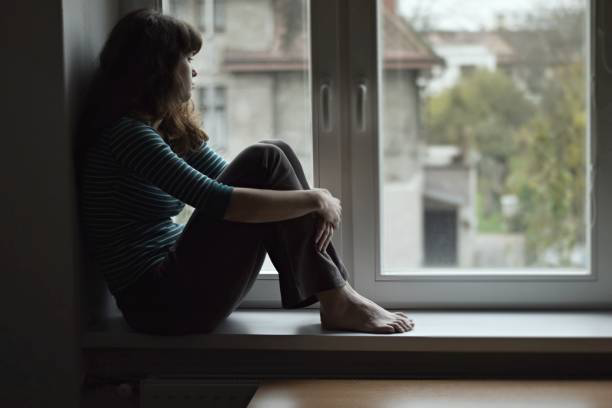 source
It is quite possible to feel lonely even though you sit in your sitting room watching a blockbuster movie with your significant other. It can be a challenging situation when one partner feels lonely in a relationship. It will definitely affect the relationship in a negative way if it is not addressed as fast as possible. However, it can not be fully addressed if you don't find out the reasons why you feel lonely in your relationship. It is possible that you feel alone because one or both of you have drifted apart which results to you not being close like you use to be at the early stages of the relationship. This may be caused by pressures like the need to pay bills, take care of the kids or working late nights, among others.
Other reasons you may be lonely even when you are with someone is that you are not sharing your fears and worries with them, probably because you don't want to bother them with your life issues or you do not trust them. It may also be because you have been dependent for a long time by relying on your partner to help you solve life issues when you are in difficult moments and when they seem to not be available you can not do anything on your own. This can make you feel like you have been rejected and can affect your mood.
You should know that something is not right when you are in the same space with your partner and you feel lonely. Perhaps, you observe that your communication is beginning to reduce, for instance, you don't feel interested in your partner's stories about their day, then it may be a sign that you are feeling alone in the relationship. Above all, if you stopped being intimate with your partner and you don't crave for touch, sex and the likes, it is an obvious sign that there is a problem.
Even though loneliness may not seem like something special and you may even be enjoying it, you should know that loneliness will affect your overall performance, thereby reducing productivity. You will not want to do the things you want to do all because you want to be on your own. Loneliness is known to be the major cause of depression, alcohol abuse, substance or drug abuse, domestic abuse, untimely death.
Social media is on the top of the list of the causes of loneliness all around the world. Young people are fond of spending all their time on social media applications viewing images and videos of couples who are having a nice time and compare their relationship with these online peeps especially during hard times in the relationship. This may make you feel like your relationship is not where it's supposed to be and you let this show in the way you relate with your partner. But you forget that people post only the good sides of their lives which makes it look exciting and perfect.
If you are feeling lonely in your relationship ensure to have a discussion with your partner, reduce your time on social media, create time to bond and connect with your partner through physical touches, like hugs, holding of hands.
All contents are originally written by me, @williams-owb
ABOUT THE AUTHOR
Williams Oluseyi is a Linguist by discipline from one Africa's Most Prestigious Citadel of Learning, Obafemi Awolowo University. He developed interest for blogging at very early stage which motivated him to study English Language in College. He is a prolific writer, an inquisitive and judicious reader, to say the least. To get his daily bread, he is currently working in a Logistics company in Nigeria.

Thanks For Reading My Blog Post 📝📖🗒️
Follow me on REDDIT
CAMERA SPECIFICATIONS
6.0"
1080x2160 pixels
Vote, Reblog, Follow
Let's discuss in the comment section
---
---