OPTIMISM: FAILURE IS A LEARNING EXPERIENCE THAT PROJECTS YOU TO GREATNESS
Hello everyone and welcome to my blog at this hour. Life is usually easy for someone who is positive minded because they have the spirit to be persistent and determined to achieve their desired goals. An optimist enjoy abundance of health benefits like low stress due to the fact that they are always happy and not bothered with negative thoughts. Well, sit back, relax and enjoy all that I have packaged for your reading pleasure.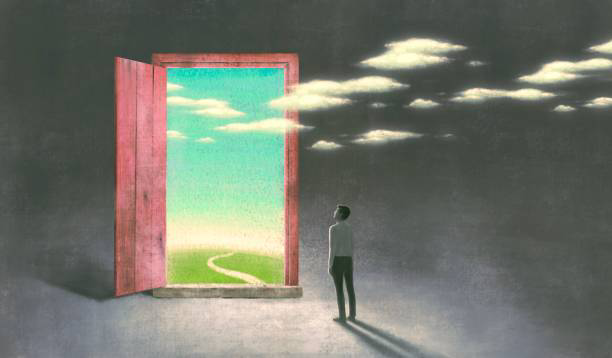 source
It is expected that you enjoy a happy and healthy lifestyle if you have certain perception about life. For instance, when you get a positive outcome or you experience a positive event you should be proud of yourself that is as a result of something you did right. When you pass your examination in flying colors as a student, or you successfully sealed a deal for your company, you should be proud of yourself and celebrate your little wins. This will make you happy as well as motivate you to do more.
In the same vein, when you are optimistic you should be able to see that the fact that you are experiencing good things in a particular area of your life is an indication that it will happen in other areas as well. This is a tool positive minded people use to start focus, determined and remain confident that the positive events that are expecting will surely happen. Owing to the fact that they have done it before, they still believe that they will do it again. This is enough to get rid of every form of unnecessary stress that will affect productivity.
In a similar way, you have to consider that negative happenings in your life are not your fault especially those points when you didn't get the results you wanted or when a bad event that is beyond your control occurred at work, school, family, finances, health and so on. You'd have less to worry about but more action to take if you have this kind of mentality. Instead of wallowing in self-pity, complaining, or apportioning blames to others, you'd know it is not needed but you need to take the right steps to right the situation.
If you have noticed that you are a person who is negative minded and you always seek the worst in yourself or in situations that occur to you, then you need to train your mind towards optimism. Like I said earlier on, we often do not take time to celebrate our little wins and this may affect our perception of things. When something positive happens in your career, business, academics or in your relationship, take some moment to look back and give yourself the accolades for making it happen. Think of the sleepless nights of making research and working towards the goal - commend yourself for your dedication and persistence.
In addition, think of how the skills and talent that you posses which helped you to ace your examination, seal a huge business deal or setup a great family can also bring other goals of yours to actualization. These kind of positive thinking wíll make you have no reason to be pessimistic. You'd always think of how to use the strengths that you possess to make more great decisions that will lead to great success in your life.
When you do not get the results you want, think of the possible reasons why it happened. If your relationship isn't working, for instance, are you giving it enough attention? Are you cheating on your partner? Do you communicate effectively with your partner? Is your partner giving you the same energy or the two of you are on different wavelength? You should be responsible for your actions and know when to change certain behaviors. This is the reason you should reflect on your life when negative events occur because it helps you to make better decisions. The major point is that you should not allow negative happenings kill your motivation rather it should help you focus on the positives.
Bear in mind that any shortcoming, failure or setback is a learning process that will help you to do better in the future.
All contents are originally written by me, @williams-owb
ABOUT THE AUTHOR
Williams Oluseyi is a Linguist by discipline from one Africa's Most Prestigious Citadel of Learning, Obafemi Awolowo University. He developed interest for blogging at very early stage which motivated him to study English Language in College. He is a prolific writer, an inquisitive and judicious reader, to say the least. To get his daily bread, he is currently working in a Logistics company in Nigeria.

Thanks For Reading My Blog Post 📝📖🗒️
Follow me on REDDIT
CAMERA SPECIFICATIONS
6.0"
1080x2160 pixels
Vote, Reblog, Follow
Let's discuss in the comment section
---
---