STAYING DEFEATED IS YOUR CHOICE
Hello everyone and welcome to my blog at this hour. It can be difficult to rule out defeat in one's journey in life. It is a part of life that we can't afford no matter how hard we try. The feeling of defeat is one that we all hate so much and we try as much as possible to avoid it. But, life will always happen. Well, sit back, relax and enjoy all that I have packaged for your reading pleasure.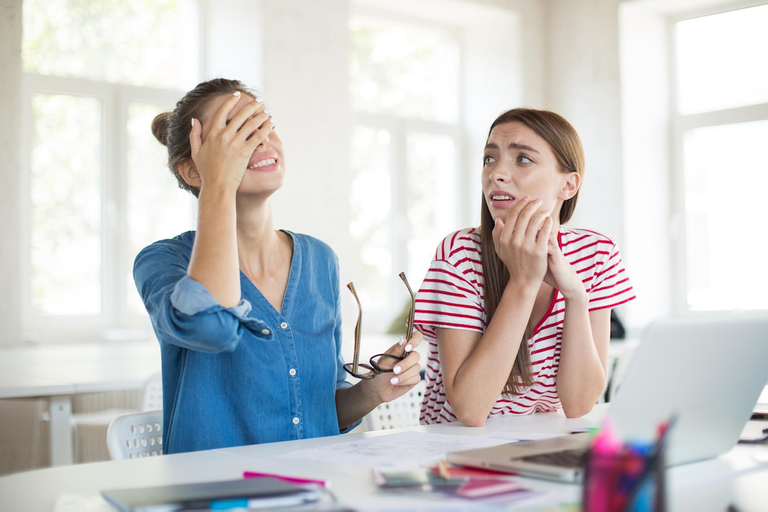 source
Defeat finds it way into our life even when we decide to map out plans to achieve success by all means. It makes all the efforts that we put to look useless. This can be difficult to handle for most people who do not have the courage to keep going. They go into hiding all in a bid to avoid people mocking them or calling them a failure. Whereas, some others would not give a damn, they will get up and try again.
The tough season that Manchester United had last season and how they began the new season with two defeats is a case study that we can learn one or two things from. Considering the status of the club, they had a poor season last time and they decided to change their manager and get some new players. With all these they have lost their two opening games of the new season. I wonder what it would be like in their dressing room and in their training sessions. I'm pretty sure they will be filled with motivation to get back on track and earn their first three points in their next match.
They will be shooting themselves in the leg if they fail to put the past weeks behind them and make decisions on how to be better in the coming days. This may have to do with signing new players, getting rid of old ones that are not willing to work hard, intensify training sessions, etc. Defeat does not move alone, it moves with its siblings that is embarrassment, and shame. No matter how confident you are in yourself, defeat will humble you and make you less of who you are. These feelings can make you fall into a state of stagnation (if you do not get over it as fast as you can).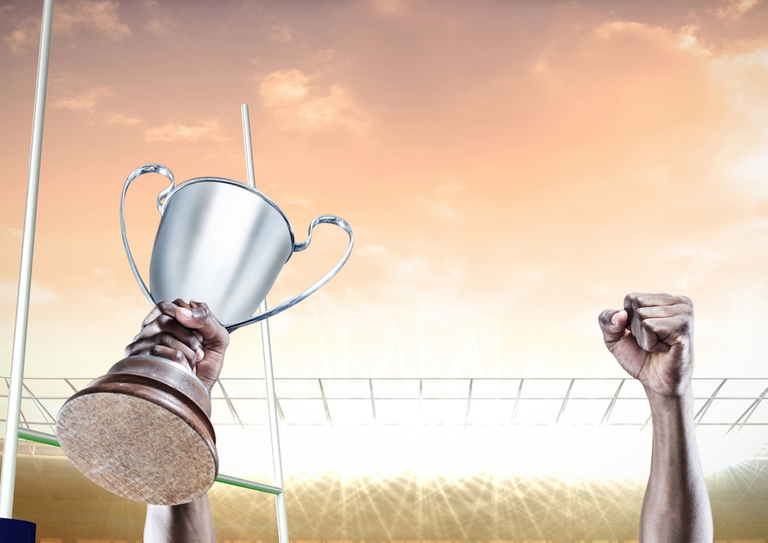 source
The power is in your hand to get over the feelings that comes with defeat. You are the only one who have the ability to allow defeat get the better of you and you are still the only who have the ability to overcome every defeat that you face. However, this may not happen if you do not take responsibility for your actions. Admitting to the fact that it is your fault will enable you to be able to decipher the best steps to take, that is, trying again with the same style or restrategising.
Like the practicable example that I used above, I'm sure the coaching staff and the players will not just sit in the corner of their rooms and think about their defeat. They will get back to work immediately to be able to get a better performance. Spending a lot of time to think about your failure will make all sort of negative thoughts to cloud your mind and you may begin to see yourself as a failure. There is a huge difference between failing and being a failure. You will become a failure when you refuse to stand up and make an effort to be at your best after failing. Know the difference!
Bear in mind that life is not a bed of roses. You win, you lose. It is not easy to handle defeat but when you remember that it is not a permanent phase you will be able to get over it quickly. However, you will remain defeated if you do not make efforts to get better. The ball is in your court.
All contents are originally written by me, @williams-owb
ABOUT THE AUTHOR
Williams Oluseyi is a Linguist by discipline from one Africa's Most Prestigious Citadel of Learning, Obafemi Awolowo University. He developed interest for blogging at very early stage which motivated him to study English Language in College. He is a prolific writer, an inquisitive and judicious reader, to say the least. To get his daily bread, he is currently working in a Logistics company in Nigeria.

Thanks For Reading My Blog Post 📝📖🗒️
Follow me on REDDIT
CAMERA SPECIFICATIONS
6.0"
1080x2160 pixels
Vote, Reblog, Follow
Let's discuss in the comment section
---
---