🎸🎼Day 246: I bought an R203 Sandy card today to increase the number of fans🎼🎸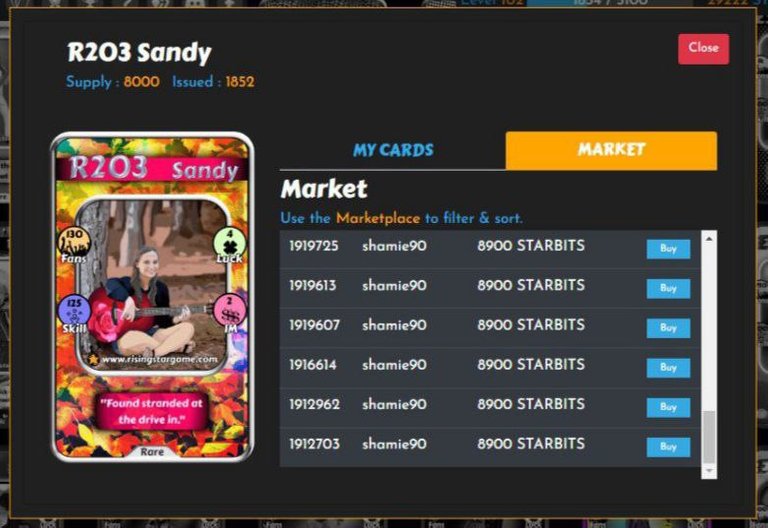 Hello my loving Blockchain gaming community,
Welcome to my new post. How have you been? I am a player who plays Rising star game every day and shares what I do in this game every day. Rising star game is one of my favorite games and it is easy to play, so I play this game almost every day. How long have you been playing the Rising star game? In every post I write about my Rising star game, I always say how long I have been playing this game. I'll be playing the Rising star game for almost 8 months now. Specifically, I have been playing the Rising Star game for 246 days now. However, my level is still above 100.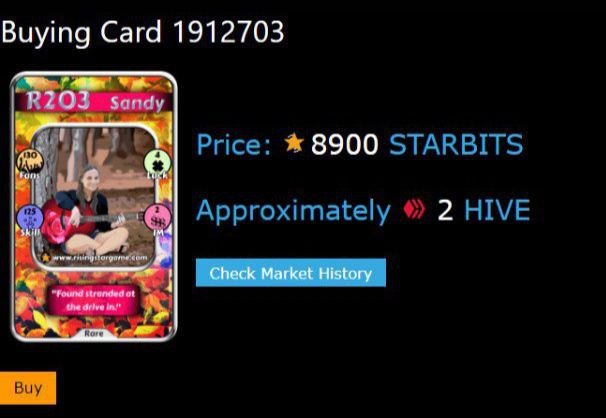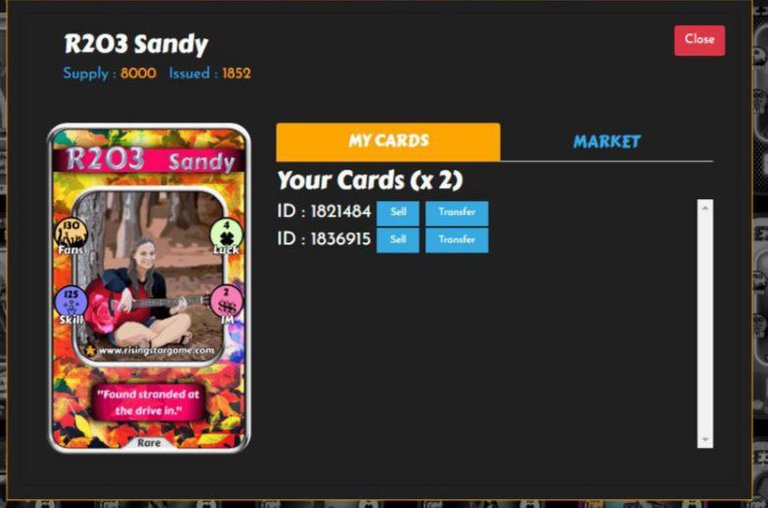 These days, I almost always buy new cards. Yesterday I did not buy because I did not have enough starbits. The card I bought today is an R185 Barber Shop Quartet card. The RR203 Sandy
is a rare card with 130 fans, skill 125, luck4 and IM 2. I have one time bought an R203 Sandy card before, so now I have a total of two an R203 Sandy card. I think tomorrow I will buy a card with a large number of fans. That's all for today. See you in the new post.
@winelay 🍇
---
---