🎸🎼Day 279: I bought an R130 Groovy card today to increase the number of fans🎼🎸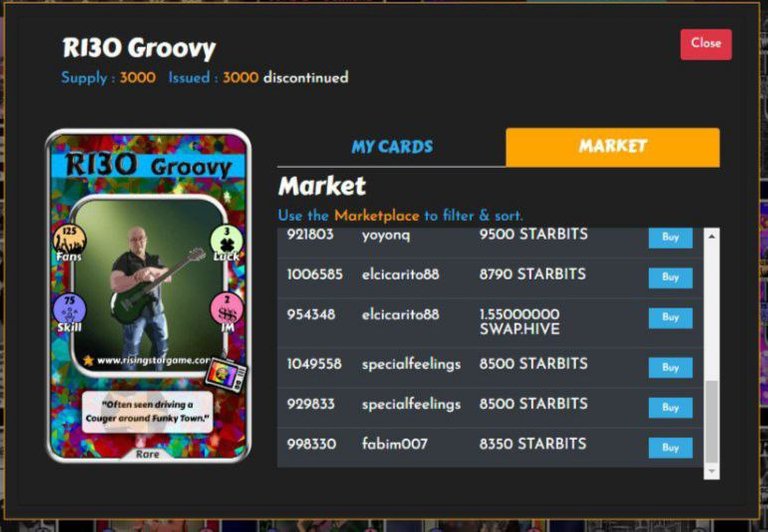 Hello my loving Blockchain gaming community,
Welcome to my rising star game new post. Rising star game is one of my favorite games and this game is interesting for me. And because this game is easy to play, I play this game almost every day. And I also try to share about Rising star game every day. Even so, some days in my busy days, I don't share about this game. Even so, I play the Rising Star game every day.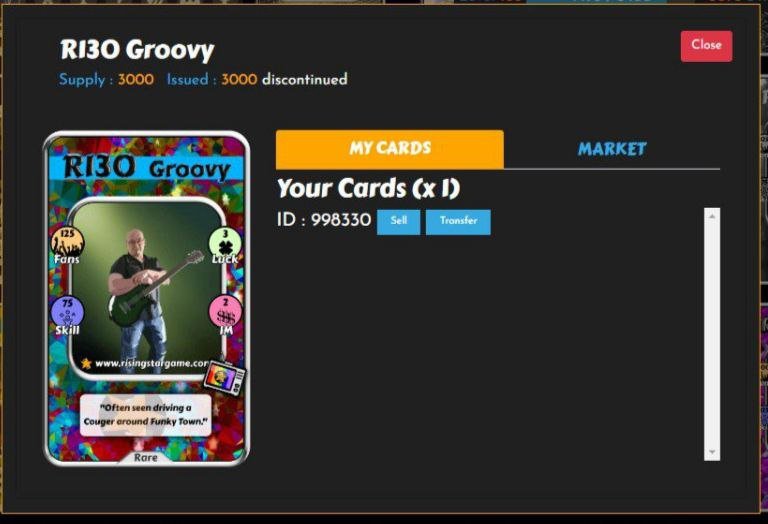 I try to do more missions in rising star game every day. Only if I can do more missions will I be able to collect more starbits. That way, I can easily buy the cards I want every day. Because I'm doing the millionaires mission, I also need to keep my fan count high. So I'm always buying new cards. Today I will tell you about the card I bought. Today, I bought another rare card in the Rising Star game. The new card I bought today is R130 Groovy. The R130 Groovy a rare card with 125 fans, skill 75, luck3 and IM2. I used about 8350 starbits to buy the R130 Groovy card. That's it for today. Thank you so much for reading my post to the end.
@winelay 🍇
---
---