🎸🎼Day 318: Buying the R251 Paige card for starbits millionaire mission 🎼🎸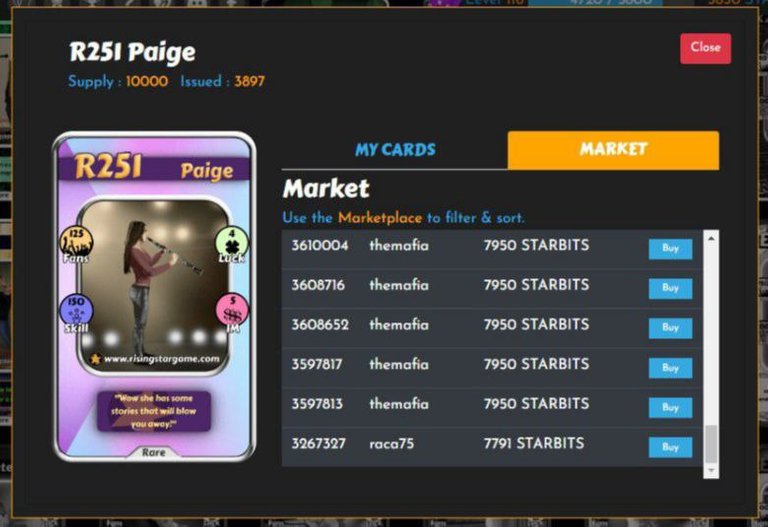 Hello everyone,
Welcome back to my Rising star game new post. How are things going? Is everything OK? I hope you are enjoying playing the rising star game and everything is going well. I'm fine too. Whenever I write about the Rising star game, I always mention how long I've been playing the game. It will soon be 11 months that I have been playing the Rising star game. To be exact, I have been playing this game for 318 days.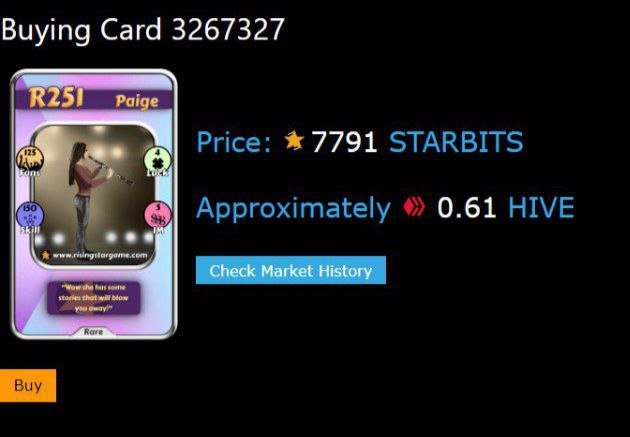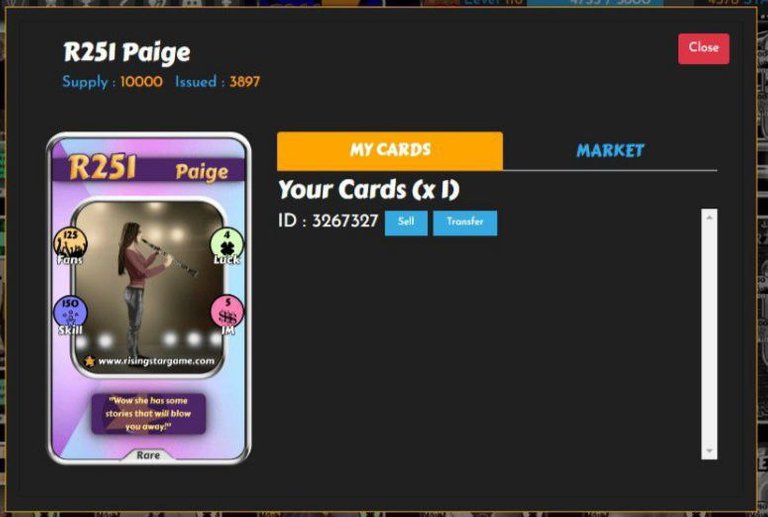 I am doing the starbits millionaires mission so I am buying new cards every day. Have you bought new cards? When I buy cards, I usually buy cards with at least 100 fans. This is because I need my fans to increase by 100 each day for the starbits millionaires mission. Today I bought a new card again. The card I bought today is a rare card type and has over 100 fans. The name of the card I bought today is R251 Paige and this card contains 125 fans, 150 skill, 4 luck and 3 IM. I used starbits 7791 to buy R251 Paige card. Now I have a total of 386 cards. Even so, I think I will buy a new card tomorrow. That's it for today. See you tomorrow in a new post. Thank you.
@winelay 🍇
---
---