🎸🎼Day 319: Buying the R267 Michaela card for starbits millionaire mission 🎼🎸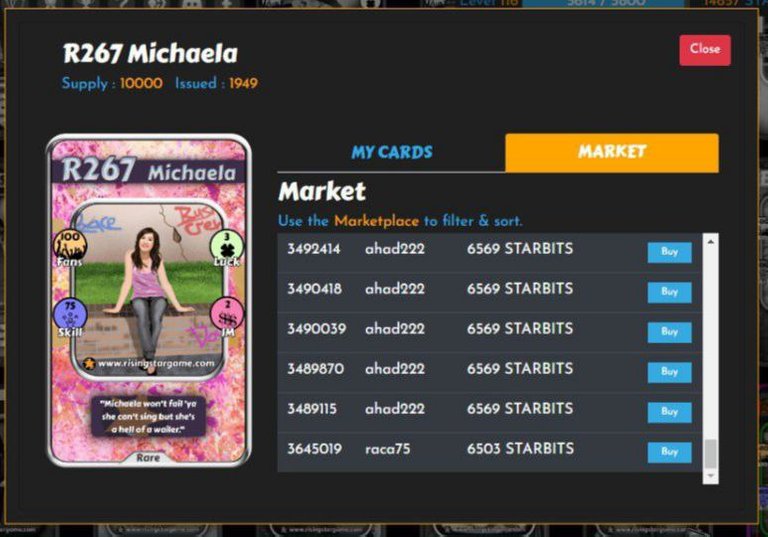 Hello everyone,
Welcome back to my rising star game new post. How is it going guys? Is everything OK? How long have you been playing Rising star game? In every Rising star game post I write, I always mention how long I've been playing this game. I have been playing the Rising star game for about 11 months now. To be exact, I have been playing this game for 319 days.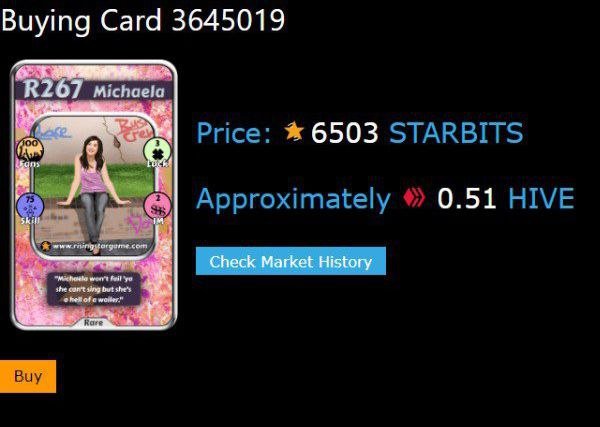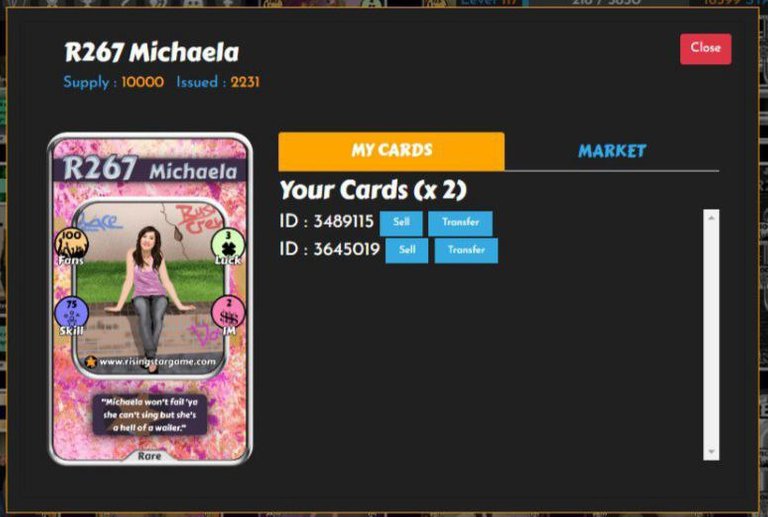 Even so, my level is still over 100 in this game. Today I was able to reach a new level. I have now reached level-117. Yesterday I did not buy any card. Today I bought 2 more cards for the starbits millionaires mission. Whenever I buy cards, I usually only buy cards with at least 100 fans. This is because for starbits millionaires mission needs to increase 100 fans every day. The cards I bought today also have at least 100 fans. The card I bought today is a rare card type and has over 100 fans. The name of the card I bought today is R267 Michaela and this card contains 100 fans, 75 skill, 3 luck and 2 IM. I used starbits 6569 to buy R267 Michaela card. Today I bought 2 R267 Michaela cards. Even so, I think I will buy a new card tomorrow. That's it for today. See you tomorrow in a new post. Thank you.
@winelay 🍇
---
---