🎸🎼Day 320: Buying 3 R167 Diana cards for starbits millionaires mission 🎼🎸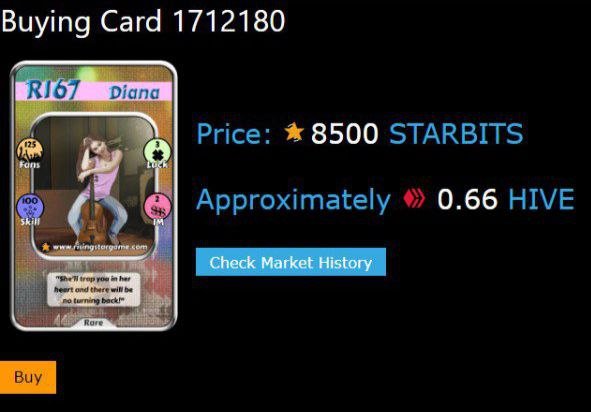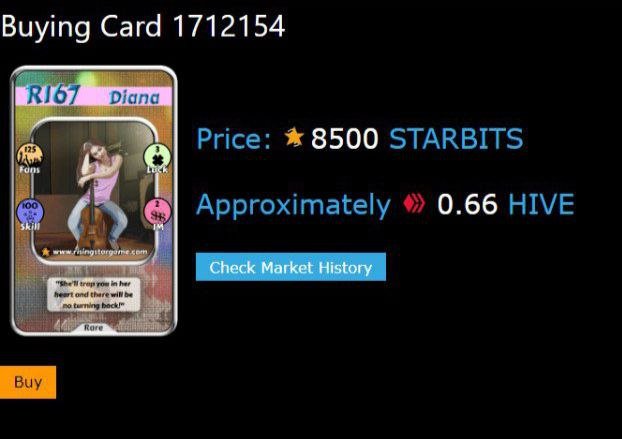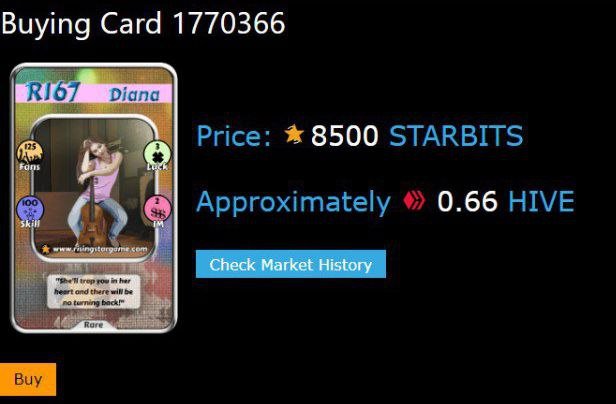 Hello everyone,
Welcome back to my new post. How is it going guys? Is everything OK? How long have you been playing Rising star game? In every post I write about the rising star game, I always mention how long I've been playing this game. I have been playing the Rising star game for about 11 months now. To be exact, I have been playing this game for 320 days.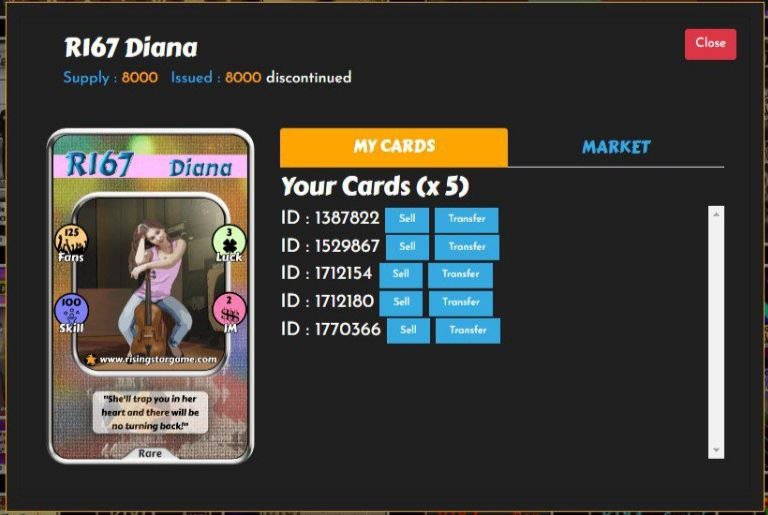 It's been about a week since I wrote about the Rising star game. Today I am going to tell you about the cards I bought in this game and I will tell you about how I was able to reach a new level. Today I was able to reach a new level and I have now reached level-117. I think it will take me about 4 days to reach another new level. I haven't bought cards for rising star game for a long time so today I bought some cards for starbits millionaries mission. The name of the card I bought today is R167 Diana. The R167 Diana card is a rare card and this card contains 125 fans, 100 skill, 3 luck and 2 IM. R167 Diana card has more than 100 fans, so I bought this card. Today I bought a total of 3 R167 Diana cards. Now I have a total of 392 cards. That's it for today. See you tomorrow in a new post. Thank you.
@winelay 🍇
---
---