🎸🎼Day 330: Buying a new card after 10 days of not playing the Rising star game 🎼🎸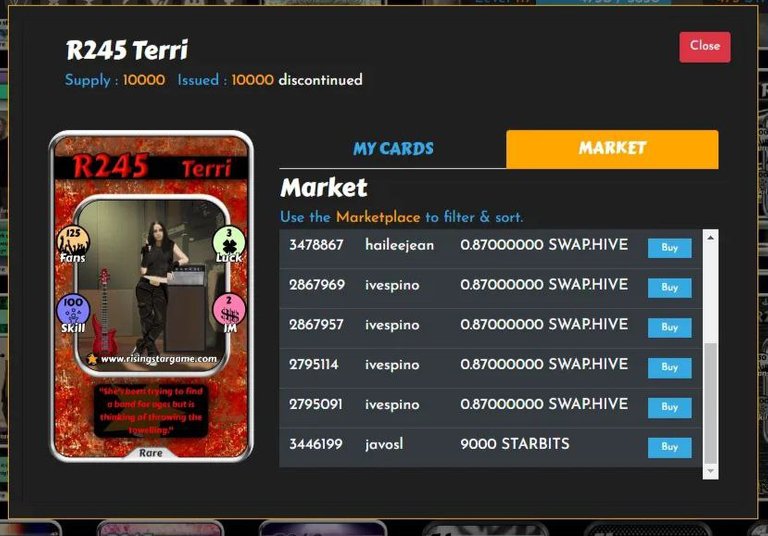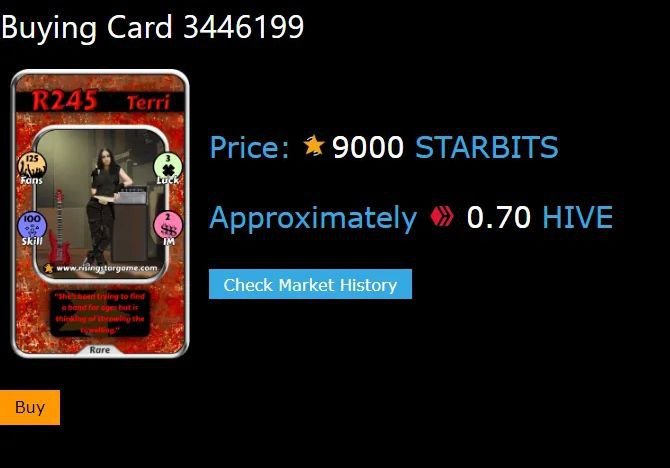 Hello my loving blockchain gaming community,
Welcome back to my Rising star game new post. How is it going guys? Is everything OK? Is everything OK? How long have you been playing Rising star game? It's been 10 days since I wrote about Rising star game. Even so, I play this game every day. I have been playing the Rising star game for about 11 months now. To be exact, I have been playing this game for 330 days.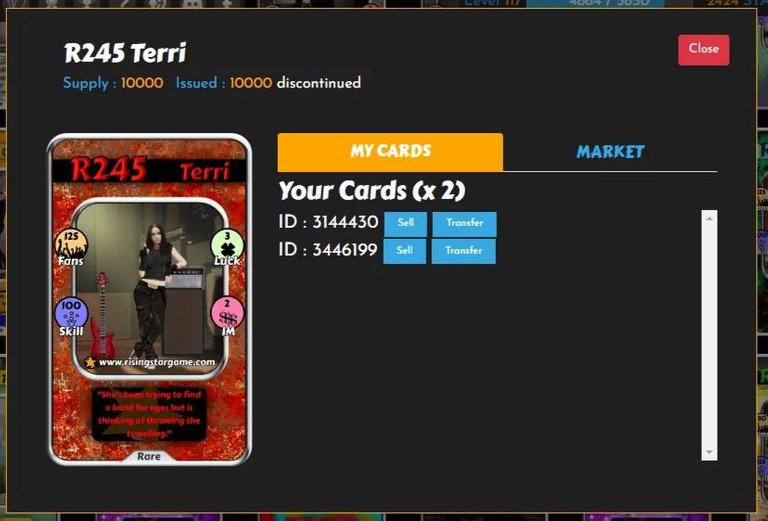 During those 330 days, I bought new cards every 2 or 3 days. Sometimes I buy packs. The reason is because I always need to raise my fans for the starbits millionaires mission. Since I buy cards almost every day, I now have more than 390 cards. Today I bought a new card. The name of the card I bought today is R245 Terri. The R245 Terri card is a rare card and this card contains 125 fans, 100 skill, 3 luck and 2 IM. I also like that the R245 Terri card has more than 100 fans and I bought this card because of its low price. I only spent 9000 starbits to purchase this R245 Terri card. I have purchased the R245 Terri card once before so now I have 2 of those CARDS. I think I will buy a new CARD again tomorrow. That's all for today, thank you so much for reading my POST to the end. See you.
@winelay 🍇
---
---