🎸🎼Day 335: My level up in Rising star game 🎼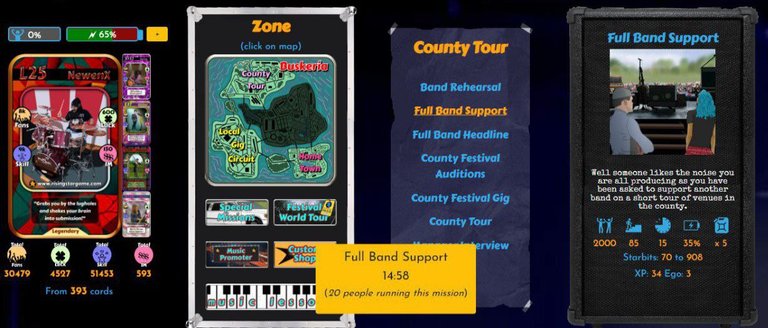 Hello my loving blockchain gaming community,
Welcome back to my new post. How is it going guys? Is everything OK? How long have you been playing the Rising star game? And how long have you been doing the starbits millionaires mission in this game? In every post I write about the rising star game, I always mention how long I've been playing this game. It will soon be one year that I have been playing the Rising star game. Although playing Rising star game is easy, there is a difficulty for me. That is why it is very difficult for me to reach a new level in the Rising Star game. I have been playing Rising star game for 335 days. Even so, my level still hasn't reached 150 in this game. I think tomorrow I will be able to level up and reach level 118.

Now I have fans30479, luck4527, skill51453 and IM593 in Rising star game. And I have a total of 393 cards in the Rising star game. In the next week I believe I will have a total of 400 cards. This is because I have decided to buy one card every day starting tomorrow. Tomorrow I will tell you about the purchase of a new card. That's it for today. Thank you very much for reading my post to the end.
@winelay 🍇
---
---