ASO EBI: THE TRADITION OF MATCHING OUTFITS HAVE IT'S SHORTCOMINGS
Nigerians love partying and one common feature of a Nigerian party is matching outfits that are made from identical fabrics, that is, same pattern, color and fabrics. They are called aso ebi which can be described as family cloth or outfit in English. Aso ebi is a Yorùbá word and it is widely used across Nigeria.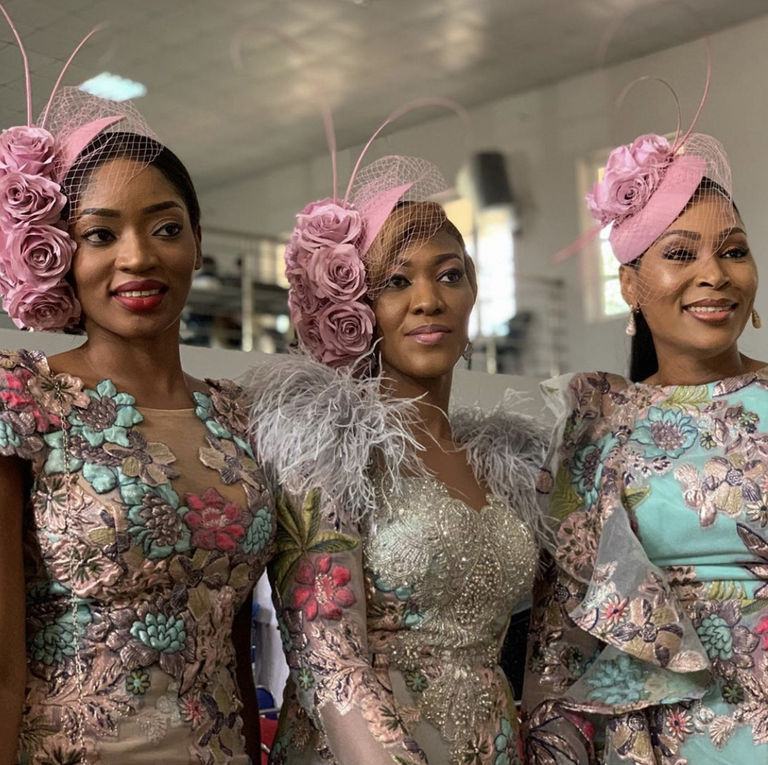 source
The aim of this tradition of aso ebi is to foster a social relations that promote family ties or societal ties. Aso ebi which means family cloth have now included a whole lot of people nowadays. There are organizations that decide to have their own identical fabrics, there are group of friends that decide to look different during the event and they choose their own identical outfits too. So, it doesn't have to be only family members that use identical outfits.
There has been a constant shift away from the main reason aso ebi was introduced to Nigerian parties. It is meant to be a symbol of identification and social bonding and a show of love and oneness but the reverse is the case in many events our there. It has gradually become an object of conflict and many people are treated unfairly at parties because of aso ebi.
source
This is because the people that cannot afford to purchase the aso ebi would be segregated from others. They may not be allowed entry into the venue of the event, even if they are allowed they will not be treated well in terms of food, drinks and even souvenirs. There is also some level of embarrassment because you may not be allowed to mingle with people that are wearing the identical fabrics.
I had an experience when a colleague of mine got married about two years ago. The ladies in the office decided to choose a color and fabric for the event. Some of us didn't buy because the price was too high for the quality of the fabric but this made the groom (my colleague) feel we were enemies of progress and that we weren't happy about his wedding. He didn't say a word but his actions and expressions spoke a thousand words.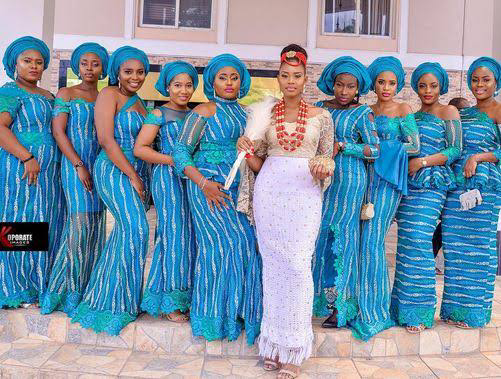 source
All fingers are not equal. People should not be embarrassed at events because of their financial incapabilty. The purchase of an aso ebi should be to promote oneness and solidarity as a family or group and not to make someone feel bad.
---
---