BONDING: FORMING DEEP CONNECTIONS WITH FRIENDS
It was easy to bond with someone when you were much younger by the virtue of sharing the same class, participating in the same extra curriculum activities such as sports, debate groups and lots more. However, you might discover that it is not easy to click with people as you grow older. As you get older, you tend to choose the type of friendships you want which you feel will be beneficial to you. In other words, adults are selective in choosing who they want to bond with which makes it difficult to easily bond with people.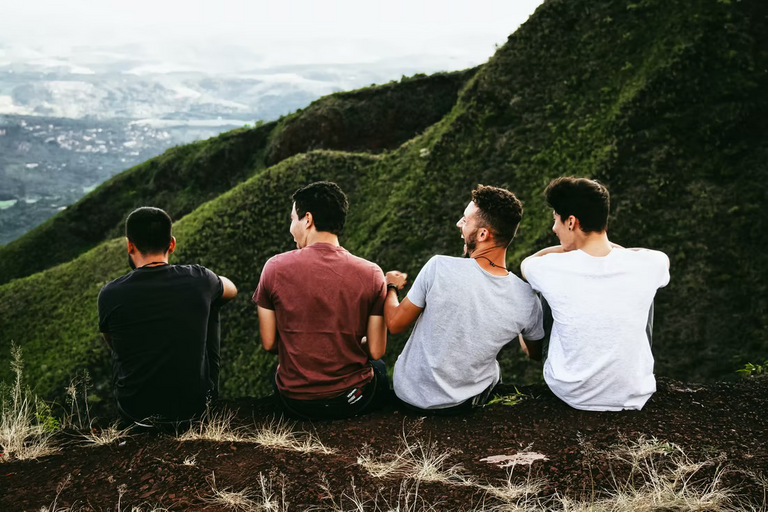 Photo by Katarzyna Grabowska from Unsplash
It is good to have lots of acquaintances but the best feeling is to have a close relationship with someone who you can speak to about everything in your life without holding anything back. It is healthy to have someone in your life that you both share genuine bond. These genuine bond is based on trust and it takes a while for people to trust each other as adults unlike kids who bond with each other in a twinkle of an eye.
Perhaps, you have that friend who you enjoy to be in his or her company even though you can't refer to him or her as a close friend yet. The two of you have a good time talking, sharing ideas, hanging out, but you feel you haven't got to that stage in your friendship where you can confide in them on sensitive issues or even visit their house unawares and feel welcomed. In the case that you are keen on taking your friendship with a particular person to the next level, there are some tips that are helpful to bond easily with someone.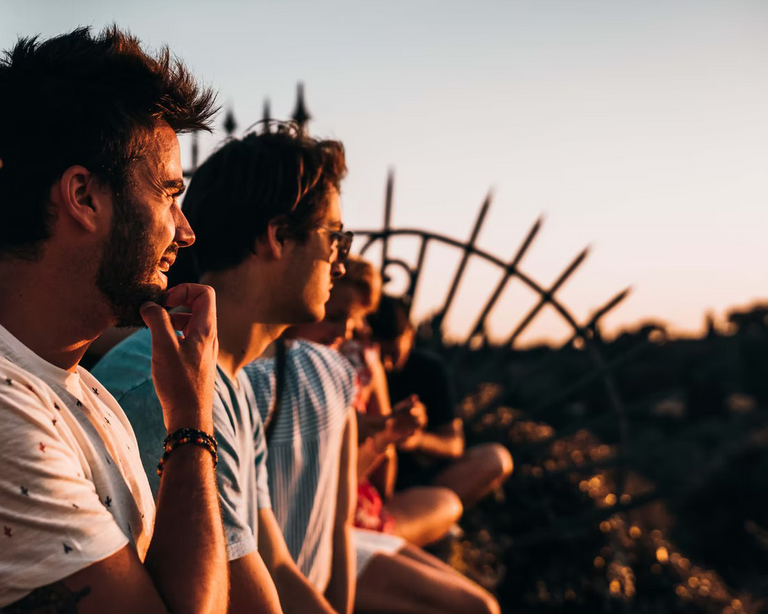 Photo by Raghu Nayyar from Unsplash
I can assure you that bonding is not a natural process, it takes time coupled with genuine interest of each other at heart. Moving from the level of a casual friend to a close friend can take time to materialize in some people while sometimes in no time two people have bonded.
These are some ways to bond with your neighbor, colleague at work or any friend at all, so that you can move to that level of best friends:
Learn to open up to the person if you want to become closer to them. Sharing your good and bad experiences with a person makes your friendship grow stronger by the day. This is one thing that distinguish casual friends and close friends.
Pay attention to your friend when he or she is speaking by listening with keen interest. It is difficult for so many people to listen when someone else is talking because they are busy with their gadgets or their mind is far away thinking of one or more life issues. When a friend notice how you listen with full attention, they'd know you value the friendship.

Photo by Courtneyk from Istockphoto
Spend time together doing what you both have in common as this will make you feel comfortable around each other. During the first stages of your friendship, it may be difficult to know what the other person likes and it will be tiring when you do not care how they feel. So, in order to bond you need to figure out what you both have in common and do them together. These could range from movies, games, cooking, reading, sports etc.
Don't try to impress too much as it may be a turn off for your friend. It is simple - be yourself! It is not advisable to go overboard and try to be what you feel your friend wants. Don't do things that you won't ordinarily do such as going to expensive dinner, buying luxury shoes and bags, that you do not budget for. You may be hurting yourself when you agree to go to a night out with her that you are not feeling safe all because you haven't got to know her well. If the person you are trying to bond with have your good interests at heart then they will respect your decision rather than influencing you to do what you don't want to do.

Photo by Sneksy from Istockphoto
Be mindful of what you say about your old friends to your new friends. You may be sending a wrong signal to your new friend if you thrash talk your old friend everytime. You're sending a signal to them that you'd do the same when you guys are not friends again.
Take it slow and steady - don't rush the bonding process.
Bonus: don't forget to have fun in the process 😁
---
---