Do Not Stop When You Are Tired, Stop When You Are Done
One of my favorite quotes of all time is "do not stop when you are tired, stop when you are done - unknown". You may have attempted something several times but you are yet to reach your goals, you have tried all your best but yet it's still proving not to be fruitful. The things that you feel should be working in your favor are even working against you.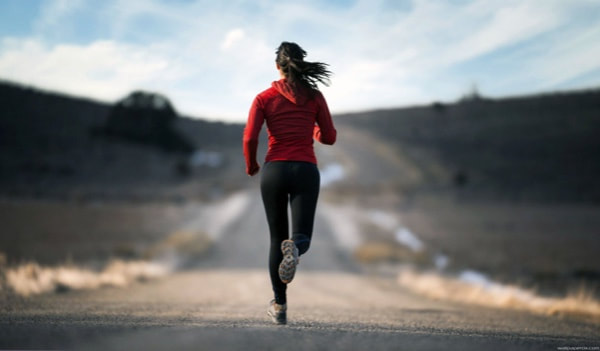 source
You have had sleepless nights and your conclusion is that there are forces working against every single move you make. I urge you to be patient and do not relent. It is normal to want to give up at times like this. Times when you are not making progress in your academics. Times when your business is stagnant and there are no sales. Times when your children are not making you happy because of their waywardness. It's all a matter of time, your efforts will not be in vain.
I have overheard my boyfriend discuss with his friends whenever they are watching a football match that his best part of the game is the last 10 minutes when the intensity is high. The losing team will not relent, they will keep knocking to score an equalizer and if possible the winning goal. This should be a motivation for us all. It is never too late to achieve that desired goal of yours. It is never to late for your business to start making fantastic sales. Do not stop because you are fed up and tired of how things is unfolding but stop when you have accomplished your goals.
I have had to retake courses in the university because of my poor performance in the previous semester. It was a bad feeling thinking of sitting with my junior colleagues that we have done "senior" for in the same lecture room. I cried severally because I felt I was not going to be comfortable in the class but the thought of failing once again made me determined to face my fears and conquer it.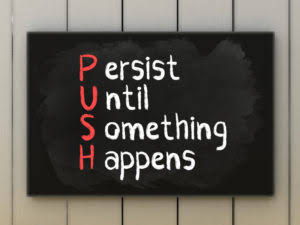 source
It may be depressing when you do not get the opportunity to make use of the skills you acquired. It is even more painful when you sharpen your skills by taking more courses, attending seminars and webinars but opportunities seems not to be coming. I know at this junction you may think that the best option is to quit. You need to be patient, intensify your efforts and you will surely get there.
The process may be rough and not impressive but by the time the results begin to unfold you'd realize that it is worth the wait. Remember, there is always light at the end of the tunnel.
---
---