Building A Financial Legacy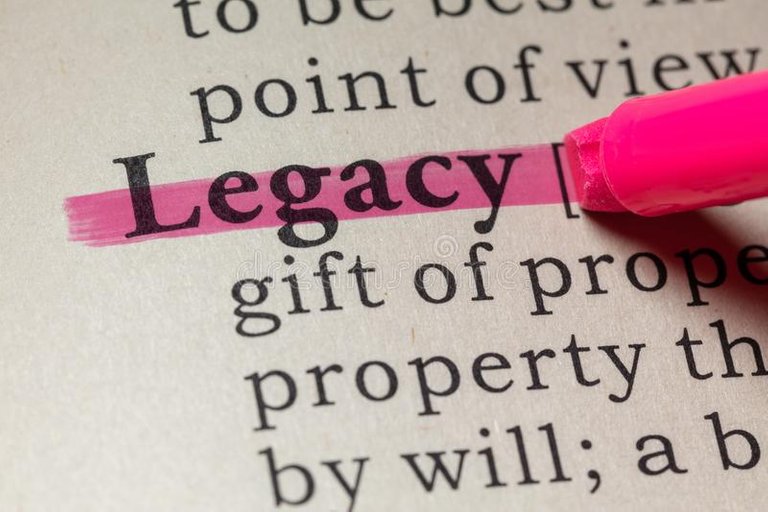 I'm always impressed by well-to-do people who can put their kids on when the need arises. Now I don't mean they should spoonfeed them but at some points, you have to exercise your influence on their behalf as long as they're qualified. I see pictures of Cristiano Ronaldo and his oldest son training and it makes me smile to know that if the son ever decides to go professional with football, he has a free pass.
The same goes for other kids of business moguls and the likes. Their family name opens doors for them and life is generally easier to tackle. Their entire existence kicks off from a legacy built either by their immediate family or generations past. Ofcourse, this isn't just a rich people thing. It applies to everyone who's invested their time, money, effort and life in general to a cause.
A legacy is basically what a person leaves behind when they die and often refers to things of monetary value. A financial legacy could be a family business, properties, savings, stocks and crypto investments or even financial knowledge.
It dawned on me some years ago that it would be nice to leave something behind for my children. It was in a casual conversation with my mum and she talked about what she'd want to leave for me. Since then, I haven't looked at my life as solely mine and I put myself under pressure for my unborn generations.
Before I get to the stage of making it all legal by legacy planning, I'm starting with building a financial legacy by improving my knowledge of personal finance and also, applying some money habits I've talked about in previous posts.
My future baby already has savings on hive that makes me really proud and I hope to increase their stake as soon as I can afford to. The plan was to save for diapers before they arrive but hopefully, we might not need to touch their savings for that. Leaving it in their name for when we're not here makes for a soft landing they'd come to appreciate.
There's this saying that a good name is better than riches and I think one interpretation is, if you focus on leaving a legacy, it will open doors for riches for generations to come. I have many more years to live, many more experiences to have, and a chance to build a good name I hope is worth answering to.
Discord - wolfofnostreet#4939
Posted Using LeoFinance Beta
---
---