How To Purchase WOO Alpha Presale Packs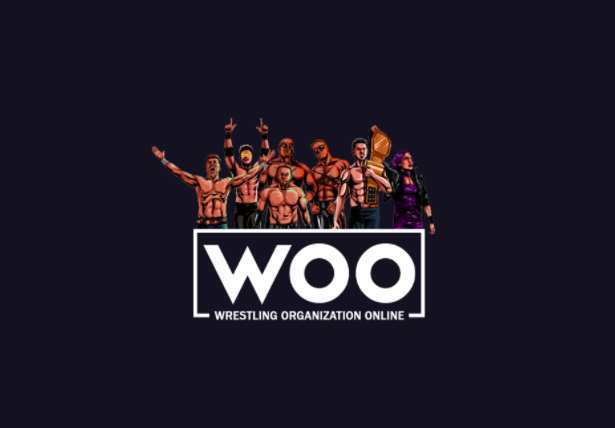 Alpha Pack Presale In Less Than 24 Hours!
Less than 24 hours remain until Wrestling Organization Online's Alpha Pack Presale event is live, and we wanted to take a moment and explain how easy it will be to buy WOO Alpha Presale Packs.
Is This A Public Presale?
No, this is specifically a Whitelist-only presale. If you have not already been whitelisted, I would recommend you hurry as whitelisting closes at Midnight UTC time. To become whitelisted you must be over the age of 13, be a member of our Discord, invite 3 people that join our discord, and fill out the form, but time is running out so you must hurry!
What Day/Time Is the Presale?
The presale is scheduled for 3/16 at 7 AM EST.
What Is The URL?
The URL will be released to Whitelisted members in our Discord at 7 am EST.
How Much Will Packs Cost?
Packs will cost $2 USD and packs will contain 5 NFT wrestlers or managers.
What Currencies Are Accepted?
Here is an image that shows all the currencies we will accept for pack purchases.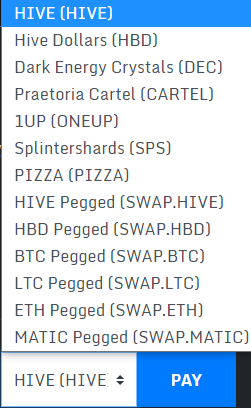 How Do I Buy Packs On Desktop?
First, make sure you are whitelisted, have a #HIVE account, and also have the Keychain extension installed on your browser. Once you have all of that then you will click the link provided to whitelist members in discord at 7 AM EST.
Once the website opens in your browser you will have to click login.

After you click login this will pop up.

Once you have typed in your #HIVE username you can then log in with Keychain or SmartLock. After you approve the log in you're all set to buy. Now, just click Buy Packs.

Once you click Buy Packs a new screen will popup.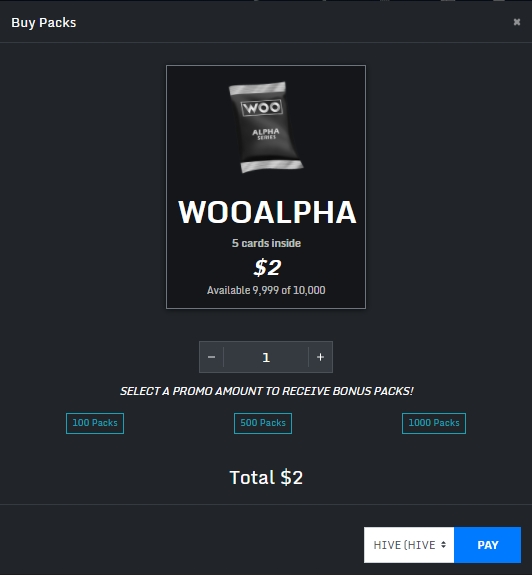 You can now choose how many packs you want to buy and which currency you would like to use for the transaction. We also have quick buy buttons that offer bonus packs. 100 packs will give you 10% bonus packs, 500 will give 15% bonus packs, and 1,000 packs will give you 20% bonus packs.
Once your packs are purchased you will see them as a token in your hive wallet and that tokenized pack can be opened by clicking Open.

Once you click Open you will be brought to our pack opener.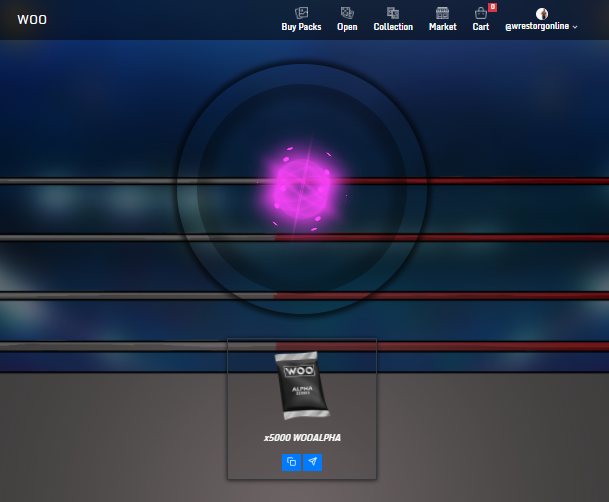 From here you can open packs a couple of different ways. You could simply drag the pack into the circle to initiate the opening, or you can click the bottom left button to open 1-12 packs at a time. The bottom right button is used to send packs to another hive user.
Let's show you what opening 1 pack looks like.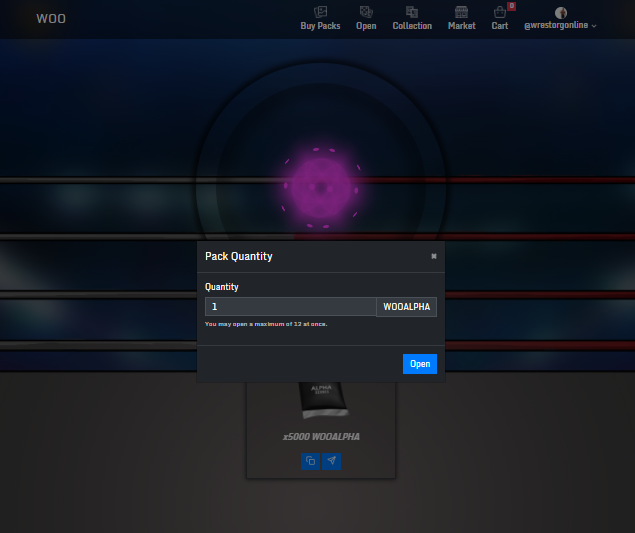 We clicked the bottom left blue icon to open multiple packs and typed 1 in quantity and now all we have to do is press the blue Open button. Let's press it.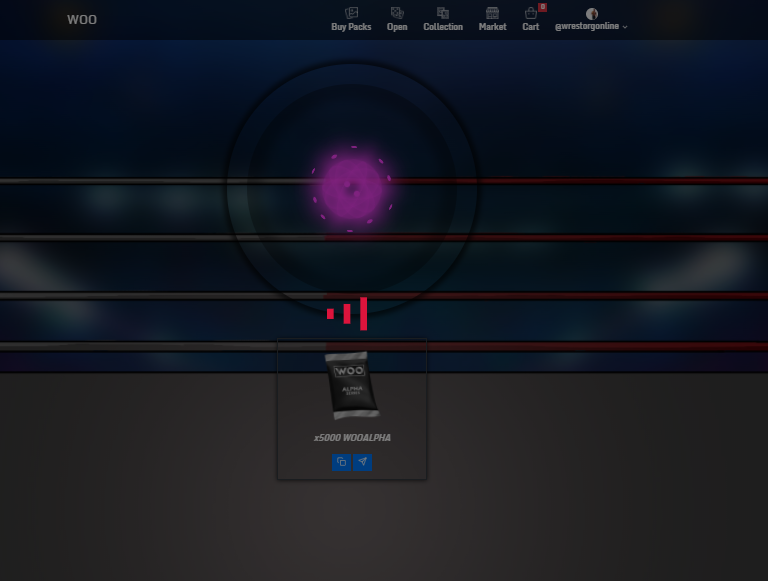 After you initiate the opening sequence you will have to confirm the transaction on Keychain and a loading icon will appear as it waits for the transaction to be approved and broadcasted. Once it broadcasts your cards will spawn.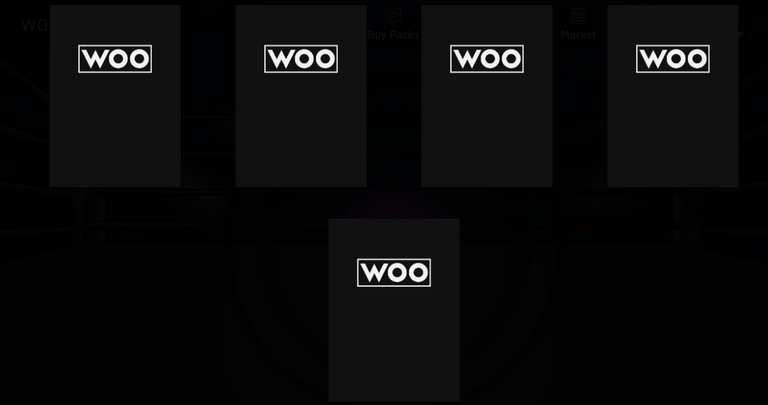 Here are our 5 NFTs that were in our pack. We can hover over each card to see what the rarity is. Silver glow can be common or legendary, gold glow is rare, red glow is epic.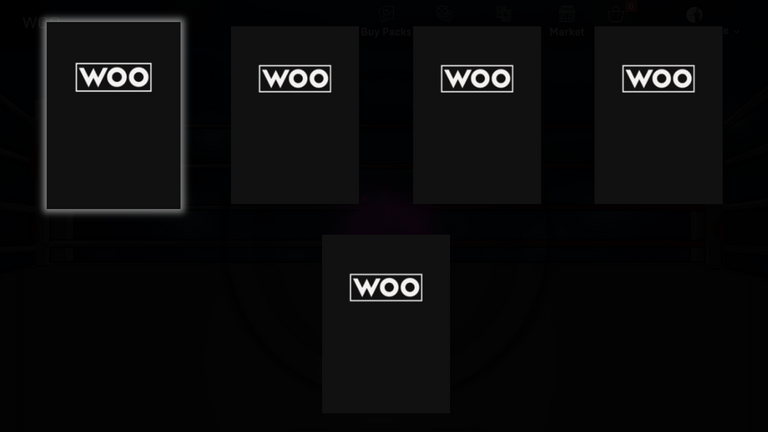 Let's click on the cards to flip them and see how lucky we are!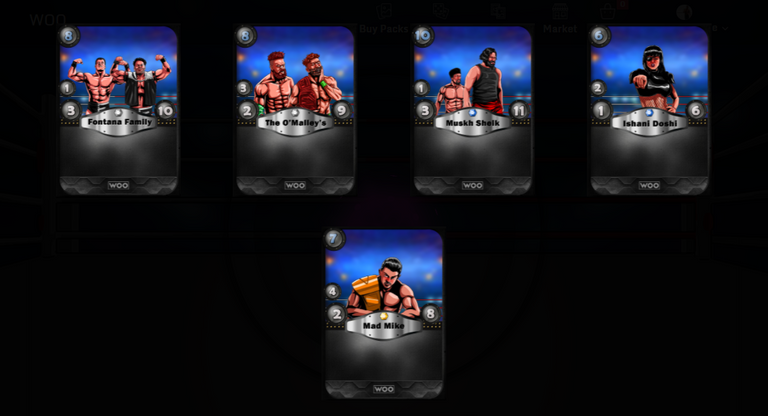 WOW! What luck! We got 2 rares and a LEGENDARY MAD MIKE! That's only a 1% chance of pulling that and we did it on our first pack! We didn't get any Gold Belt cards, but we did really, really well for only $2. Let's check out our collection.
Go back to the main screen and click Collection.

This will open the Collection screen where you can see all the cards you have.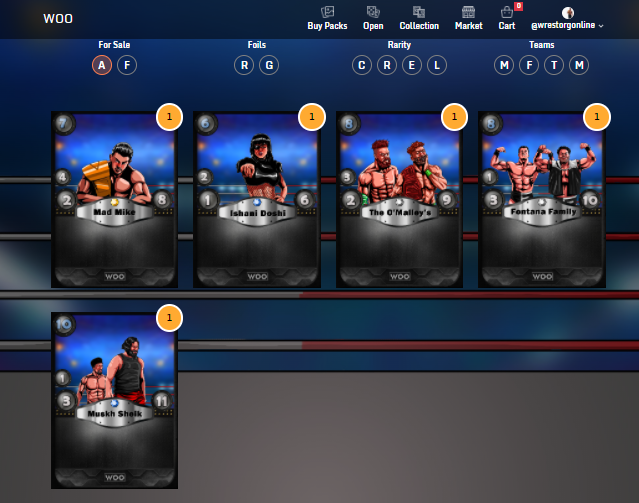 You can now view and interact with your cards by clicking them. Let's click on Mad Mike and see what we can do.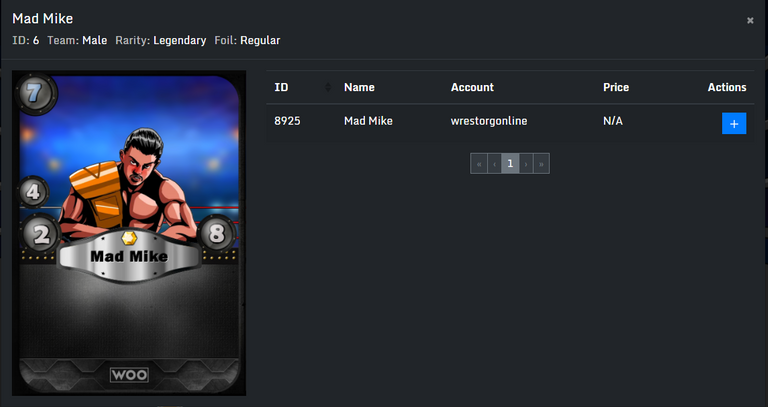 Once we click on Mad Mike it opens this popup which tells us more information like who owns it, what time it belongs to, rarity, foil type, and the going price on the Marketplace. It currently says N/A as there are no Mad Mikes for sale on the Marketplace. Let's change that by listing our Mad Mike for sale. We can do so by clicking the blue + button under actions.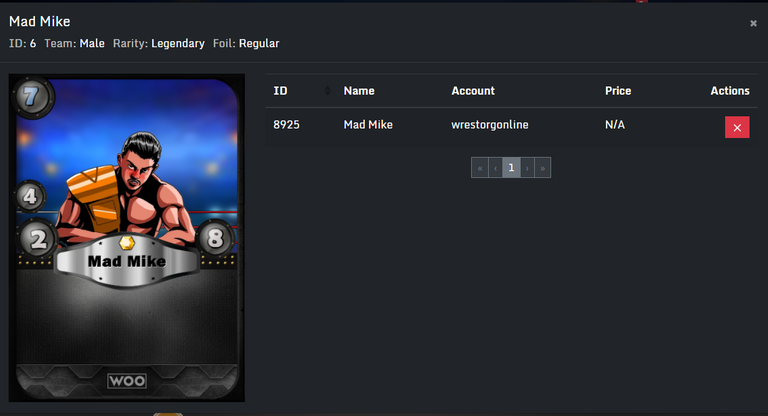 Once you click the blue + it turns into a red x. That gives the user a chance to cancel the action before we move forward. We don't want to do that, so we will just close out of this popup.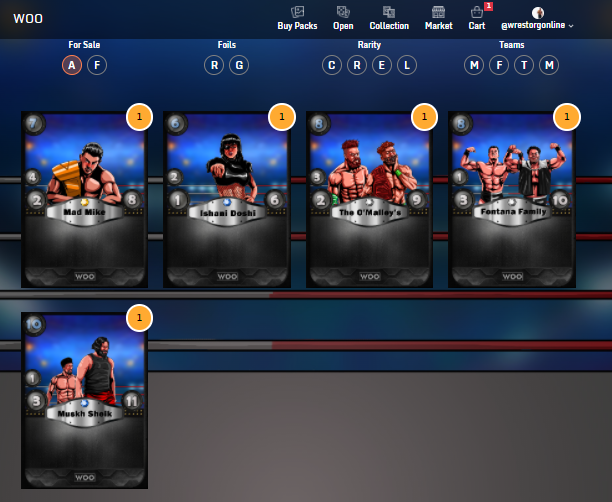 As you can see there is now a red 1 up by Cart. This means you have 1 action pending. Let's click Cart and see what actions we can do.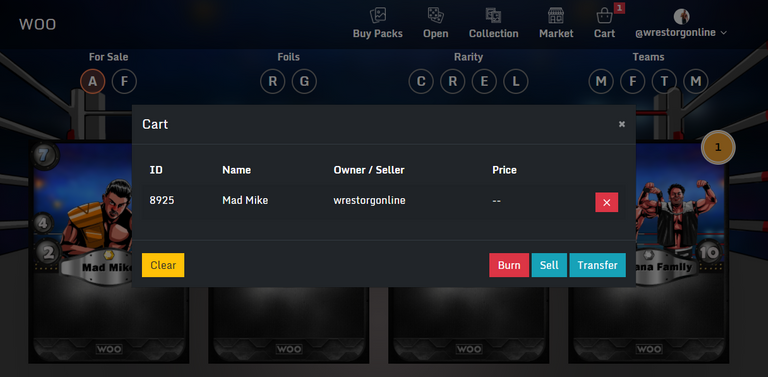 There are a few actions we can take with this card. We could Burn it, which destroys the NFT, we could Sell it, which will add the NFT to the Marketplace, and we can Transfer the card, which will send the card to another Hive user who will now own the NFT. Let's click sell to add it to the Marketplace.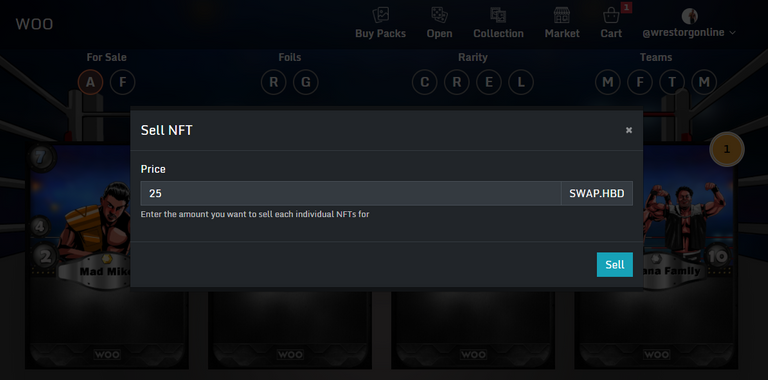 After you click the Sell button there will be a popup asking how much swap.hbd you will ask for your card. All Market transactions will be in swap.hbd. Let's list it for 25 swap.hbd and click sell. You will have to confirm the transaction before the NFT is added to the Marketplace. Speaking of, let's check out the Market.

From any screen you can click Market and this will open the Market page where you can see all NFT cards currently for sale.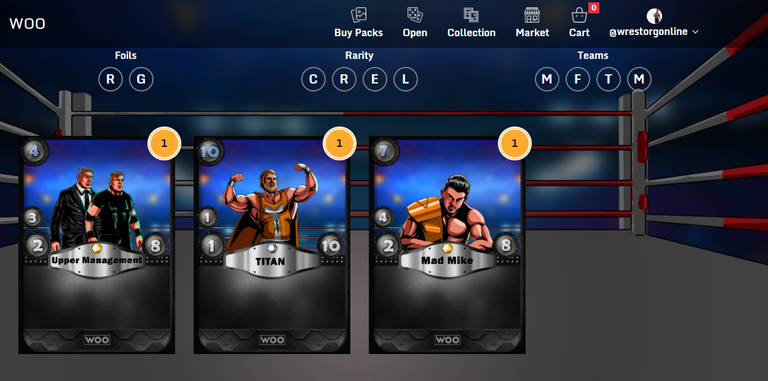 You can interact with cards on the Market by clicking them.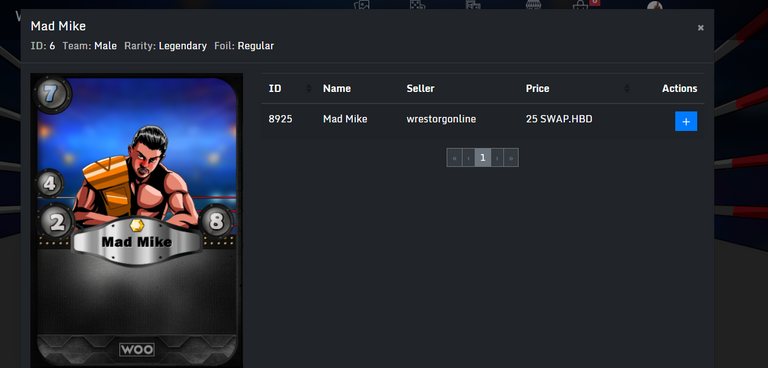 Once you have clicked on a card you will see what price it is selling for. By clicking the blue + under actions it will then give you a pending action in your Cart. You can then go to your Cart and finalize the purchase!
Can I Do All Of This On Mobile?
Yes! All you have to do is download the Keychain app for your mobile device. Once it's installed and your account is added and logged in, click the 3 vertical dots in the upper right.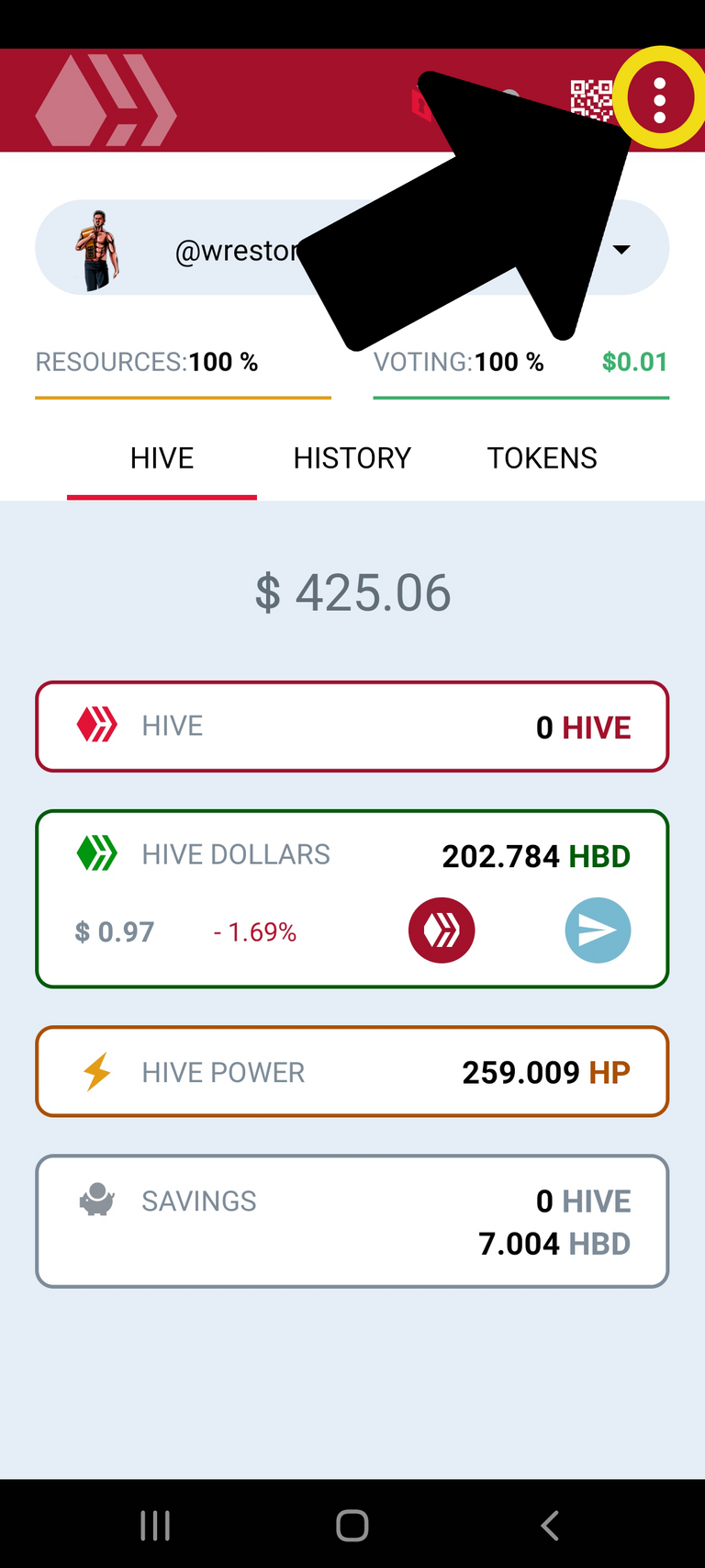 After you click that you will then want to select Browser.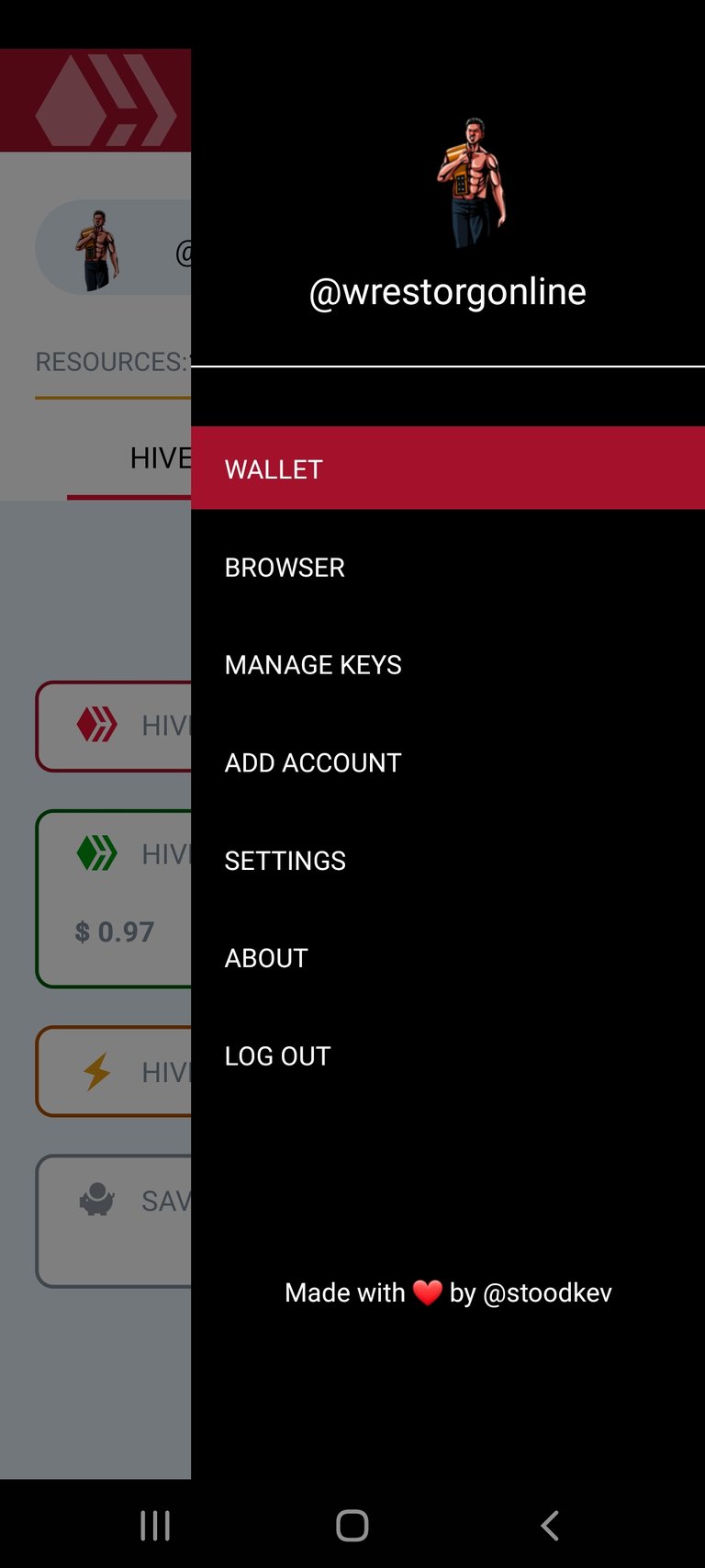 After you click Browser you can follow the same directions as listed above for Desktop users.
In Conclusion
We tried to make this experience as easy as possible to allow our players to buy Alpha Packs. We cannot wait until you all are able to buy and open packs and we look forward to what the future holds for WOO!
Learn about our pack presale HERE!
Get whitelisted HERE!
Check out our WHITEPAPER!
#oneup #ctp #leofinance #alive #aliveandthriving #archon #neoxian #proofofbrain
---
---