The Importance of Managers in WOO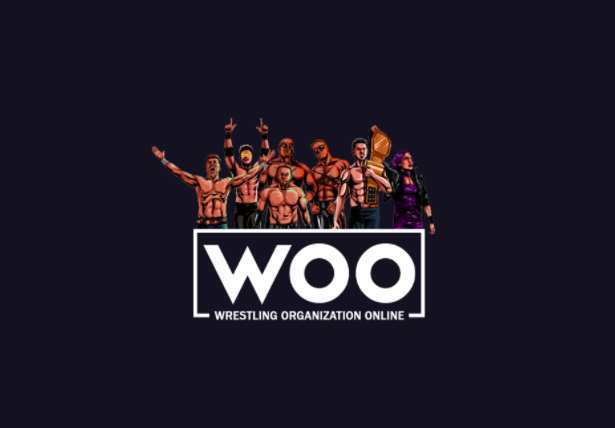 WOO Managers Explained
As many of you in the #woonft community have seen, there are three cards in the WOO Alpha packs that are unlike the rest of the wrestlers. Those include Ivan, Paulie, and Sheila. These NFT cards are managers that can be used during gameplay. Unlike wrestlers, managers have only the cost stat and give certain benefits to the wrestler they manage. Let's breakdown those benefits for the three manager cards released in WOO Alpha.
Ivan Scheister Breakdown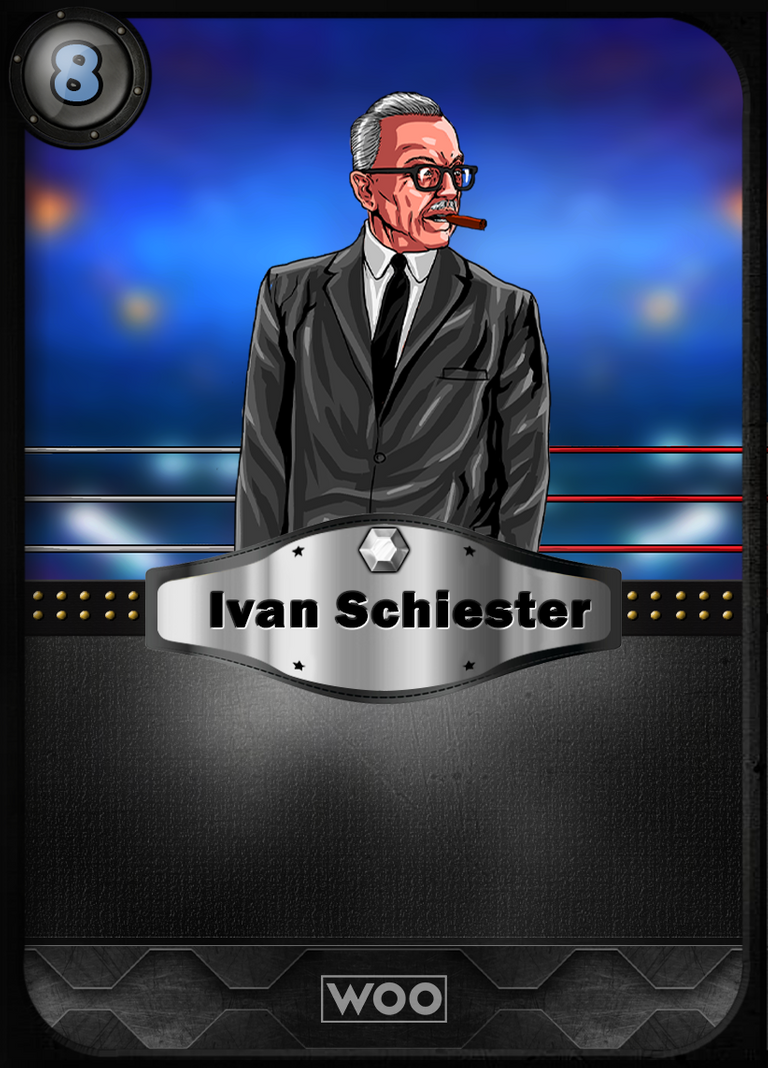 As you can see, Ivan has a cost of 8, but let's talk more about his benefits to the wrestler he is managing. Ivan is known for his underhanded ways and, let's be honest, wrestlers always have to chase him down to get their cut of the pay, but in the end, it's worth it to have Ivan as your manager as he gives a +1 speed boost to the wrestler he is managing.
And if you remember, from the gameplay post, speed is critical as it determines which wrestler attacks first and if their attacks hit or miss.
Paulie Savage Breakdown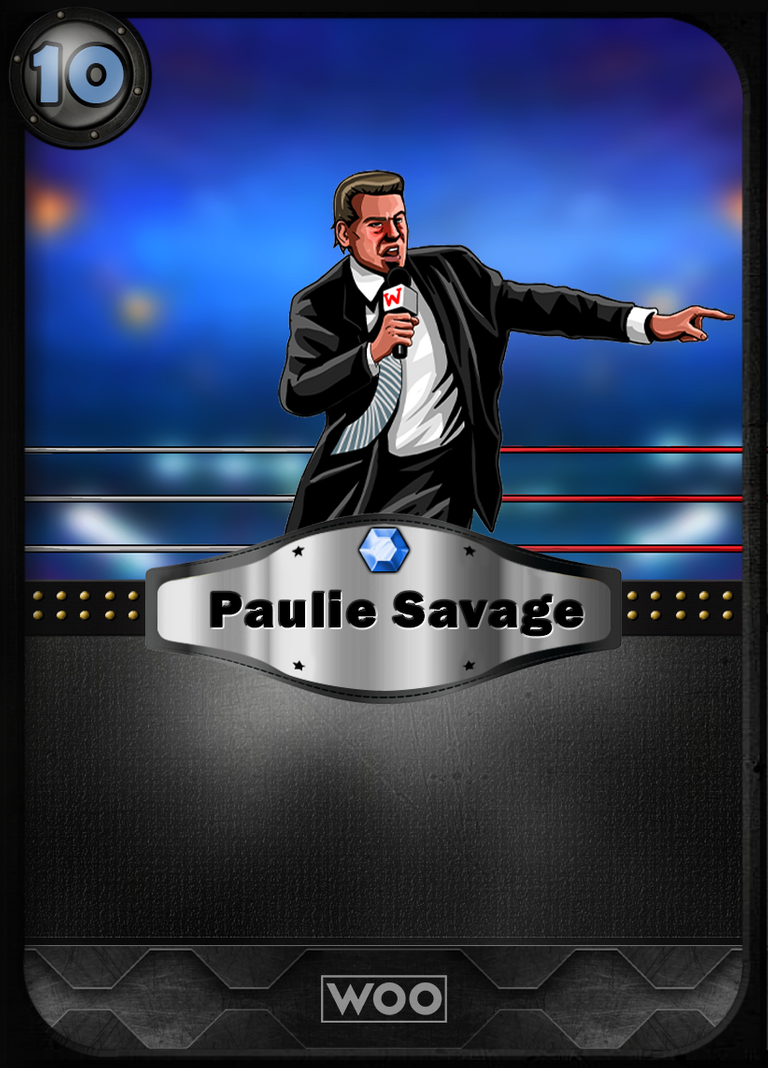 Coming in with a cost of 10, Paulie Savage is hot-tempered. He cannot stand to see his wrestlers lose and isn't afraid to let the referee know, even if that means he gets barred from ringside. He provides his wrestlers with the benefit of a referee distraction allowing wrestlers to survive the first would-be successful pin or submission attempt.
This will allow wrestlers he manages a chance to hit their finisher for the win! Making Paulie a valuable manager.
Sheila Bellerose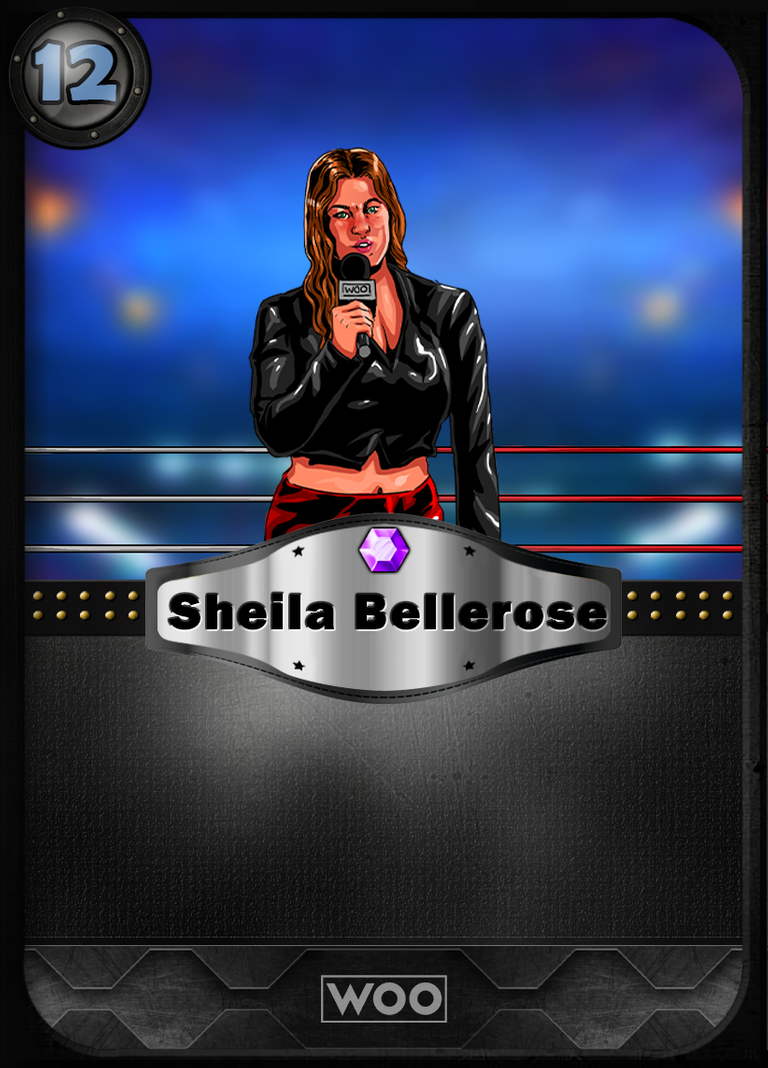 Coming in with a whopping 12 cost Sheila is genuinely an epic manager. With her stunning beauty, she can distract any opponent from connecting with their first successful finisher before being ejected from ringside by the referee.
As you can see, this is incredibly useful as it forces an opponent to MISS their finishing move. And as stated in the gameplay post,
if an attacking player misses a move, they revert to using their first move the next round.
Also, remember moves can be normal, pinning combination, submission, or finishers. This means unless the opponent has a pinning combination or submission in the first two moves, then they must survive three rounds before attempting to win, making Sheila incredibly valuable.
Can Managers Be Leveled?
Yes, in the future, all NFT wrestlers and managers will be able to be leveled up to increase their stat and benefits. The above-listed benefits are all for the standard card. More information will be posted later about NFT card leveling and what that will entail.
Visit our Website
Check out our WHITEPAPER!
Follow us on Twitter and join our Discord
#oneup #ctp #leofinance #alive #aliveandthriving #archon #neoxian #proofofbrain
---
---