WOO Alpha Pack Presale Rewards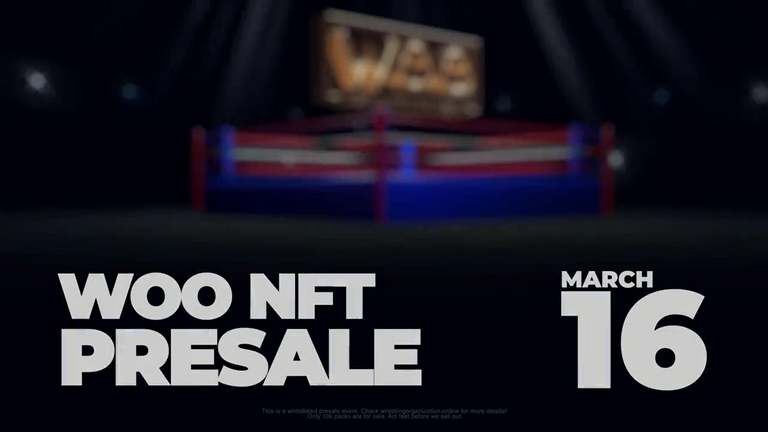 WOO Alpha Pack Presale
With the WOO Alpha Pack Presale Event coming on 3/16, we would like to take a moment and talk about how the distribution of Perry Saturn airdrop rewards will be handled. We thought long and hard about what we felt was the best way to handle this and determined how to handle it. Let's get started!
Reward Distribution
The Perry Saturn NFTs will be distributed as a pack that contains 1 NFT card. These Perry Saturn Airdrop Packs will be airdropped in a 1 to 1 ratio to those who have purchased WOO Alpha presale packs. If you buy 100 WOO Alpha Presale packs, you will be airdropped 100 Perry Saturn packs.
Will Perry Saturn be the only NFT possible?
Every Perry Saturn Airdrop pack will have 1 NFT, but that NFT is not guaranteed to be a Perry Saturn NFT card. There is only a 5% chance that the pack will contain a Perry Saturn NFT card with a 99% chance the card is a Silver Belt version and a 1% chance that the Perry Saturn card is a Gold Belt version.
The other possible NFT cards in the packs will be biographical content cards building the lore of our characters. These NFTs will have uses in the future when the $WOO token is released, and more information on these uses will be confirmed later.
Unopened packs will also have benefits in the future that will be discussed in length at a later date.
Why Was This Way Chosen?
After giving this much consideration, we felt this allowed players the best bang for their buck by giving them a fungible pack token that can be resold or opened. We also have plans for various benefits given to players with unopened Perry Saturn Airdrop packs.
Also, by issuing NFTs in this way, we will be able to guarantee in a trustless way that you were given a fair shot at getting a Perry Saturn NFT card.
When Will The Airdrop Take Place?
Perry Saturn Airdrop packs will be airdropped after the presale is sold out. An exact date and time will be discussed later. Also, pack art will be released at a later date. Please follow us to stay up to date with the latest information.
Learn about our pack presale HERE!
Get whitelisted HERE!
Check out our WHITEPAPER!
#oneup #ctp #leofinance #alive #aliveandthriving #archon #neoxian #proofofbrain
---
---