WOO Battle Royal Gameplay Explained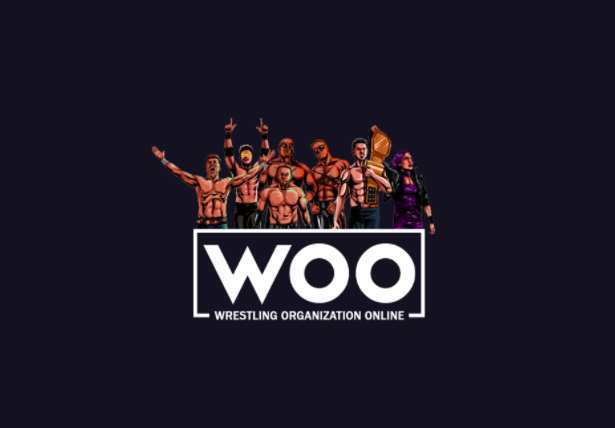 WOO Battle Royal Minigame Launches
With the launch of our WOO Battle Royal minigame, we figured it would be a great time to give the #WOONFT community a gameplay guide. If you haven't had a chance to visit our website, check out the Battle Royal Minigame now is a perfect time. Anyway, let's dive into gameplay!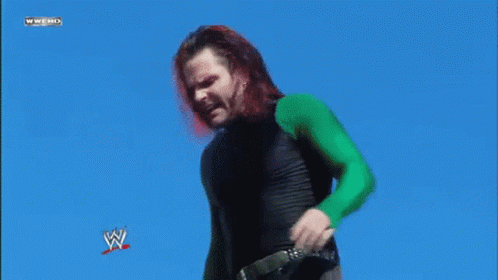 WOO Battle Royal Gameplay Breakdown
The first thing you must do when you go to our WOO Battle Royal Minigame is log in using your #HIVE account, and Hive Keychain will verify it.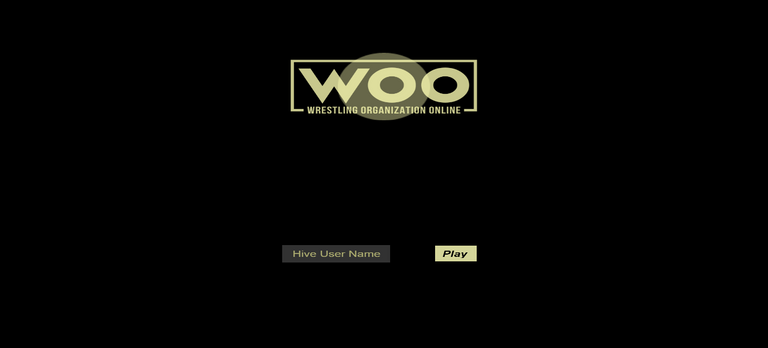 Once you log in with your posting key, you will be met with our fantastic music by the talented @nftsounds along with the incredible art by @domthesonartist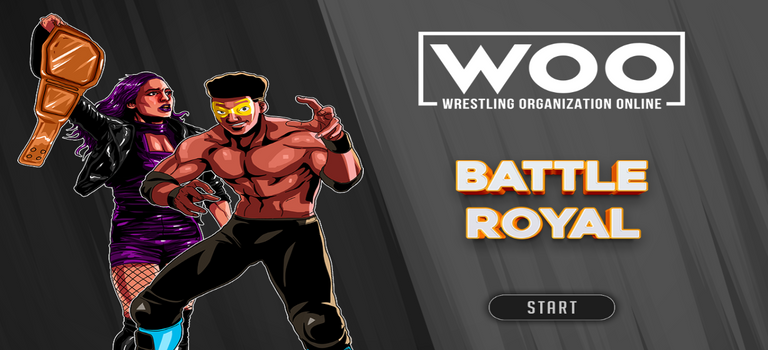 Just click the START button, and you're ready to move on to character selection.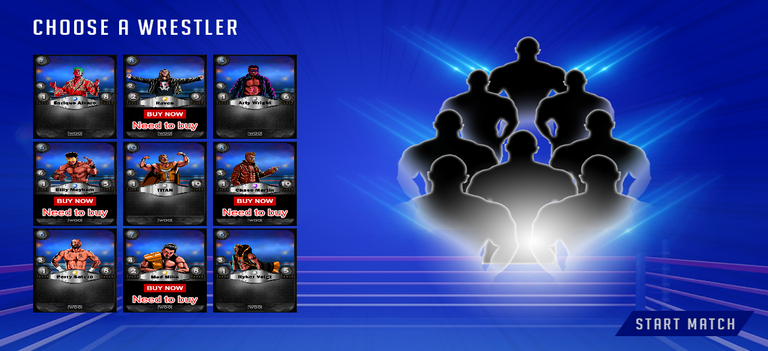 You can see on this menu that you can select which wrestler you would like to use in this Battle Royal match. Remember, only NFTs you own can be used in this minigame. If you do not own a wrestler, you can click BUY NOW, which will take you to our NFT Market, where you can buy WOO NFTs.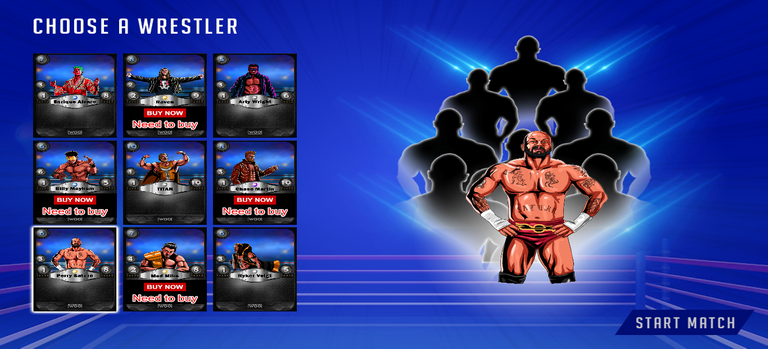 Once you choose your wrestler, it will show up highlighted, and you will see your chosen wrestler standing on the right of the screen. Now, press start match to confirm your pick and continue to the entrances.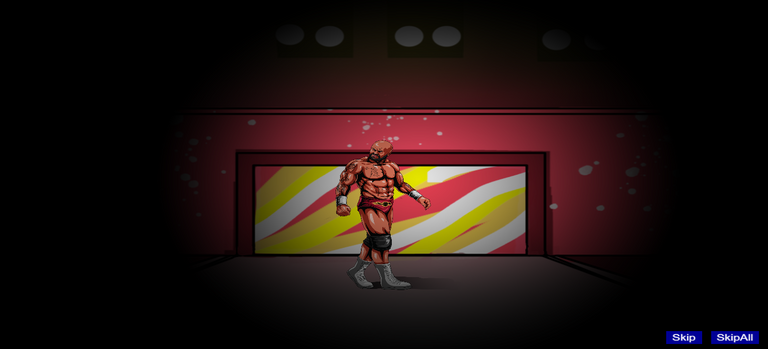 This is something we are incredibly proud of. Our entrance sequences set us apart from any other #HIVE game and help immerse the players in the match. But, if you choose, you can always skip one or all entrances with the buttons on the lower right. Once entrances are complete for all participants, then the match will start.
The match progresses in rounds where each wrestler attacks one time per round. All the wrestlers start in the ring simultaneously, and depending on your chosen wresters' speed stat; you will be assigned an attack order between first and ninth. You can see the turn order on the top of the screen, and pay attention to that since it will change at the start of every round.
Notice your chosen wrestler will have a checkmark on their icon, and the wrestler you chose will stand in the center of the ring. Now, let's get into some action!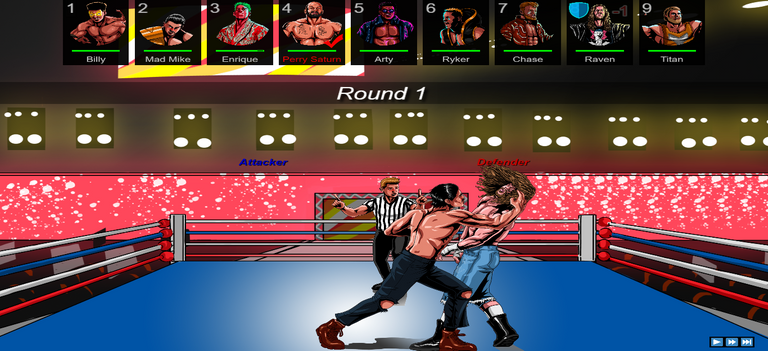 As you can see, there is a blue ATTACKER and a red DEFENDER on the screen. When it's a wrestler's turn, their icon will flash blue. Then, they will randomly choose another wrestler to attack. That wrestlers icon will flash red, and they will appear on the defender side.
From time to time, you may see a SHIELD icon appear when defenders are chosen. This is due to resistance. If you remember from our gameplay post, each wrestler has a wrestling style, and specific styles are resistant to others meaning the attackers damage is reduced by half rounded up. That is why on the top icons, you see Mad Mike only does one damage against Raven even though Mad Mike does two damage.
Also, keep in mind a wrestler has a chance to evade other wrestlers that are slower. This chance is 10% for every one speed difference. You will notice when an evasion occurs as the defending wrestler will flash, indicating an evasion has occurred.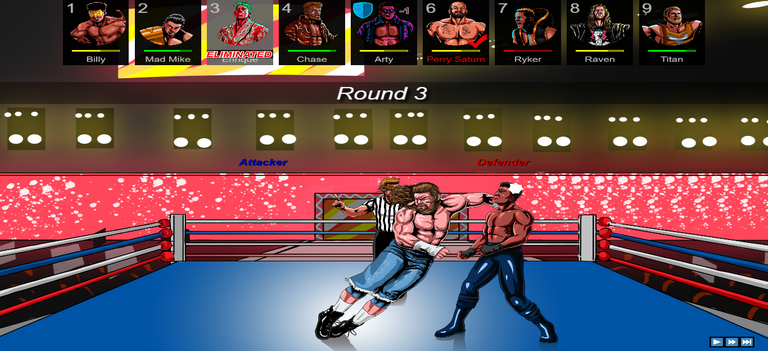 Once a wrestler's health reaches 0, they will be thrown over the top rope and eliminated from the match. Their icon will flash, and ELIMINATED will be displayed until the end of the round, at which point their icon will be removed.
Don't worry; your wrestler won't accidentally select an eliminated wrestler. We worked out all of those bugs.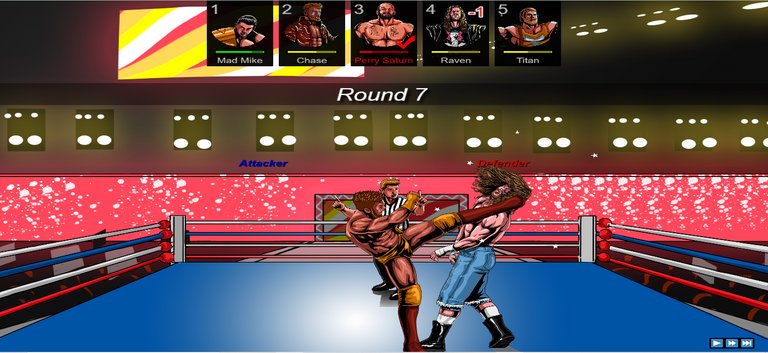 The match will continue until all but one wrestler has been eliminated. You can control the game's speed by clicking one of the three buttons on the bottom right. The first button is regular speed, and it's what the game defaults to. The second button is fast forward, and when this is pressed, it will increase the game's speed at the start of the next attack. The third button is our skip to results button. When pressed, you will skip the entire match to see the results.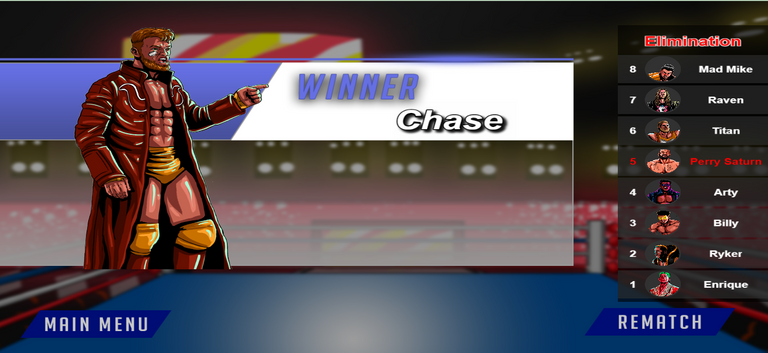 When the match concludes, you will see the results screen, which will show you who won and the order of elimination. As you can see, I made it to the 5th elimination. From here, you can click Main Menu, which will bring you back to the #HIVE username login screen, or you can click Rematch and return to character selection to try your luck again.
We hope you have a great time playing our WOO Battle Royal Minigame and get a taste of what the future holds for Wrestling Organization Online!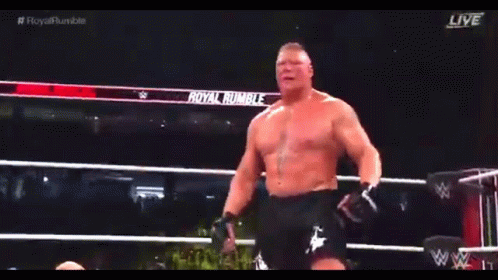 Play our WOO Battle Royal Minigame
Follow WOO on Twitter and join our Discord!
Check out our WHITEPAPER!
Get your packs from Hive-Engine and Tribaldex
#oneup #ctp #leofinance #alive #aliveandthriving #archon #neoxian #proofofbrain #hivepizza
---
---