Bitcoin Mining Difficulty Falls Fourth Time in a Row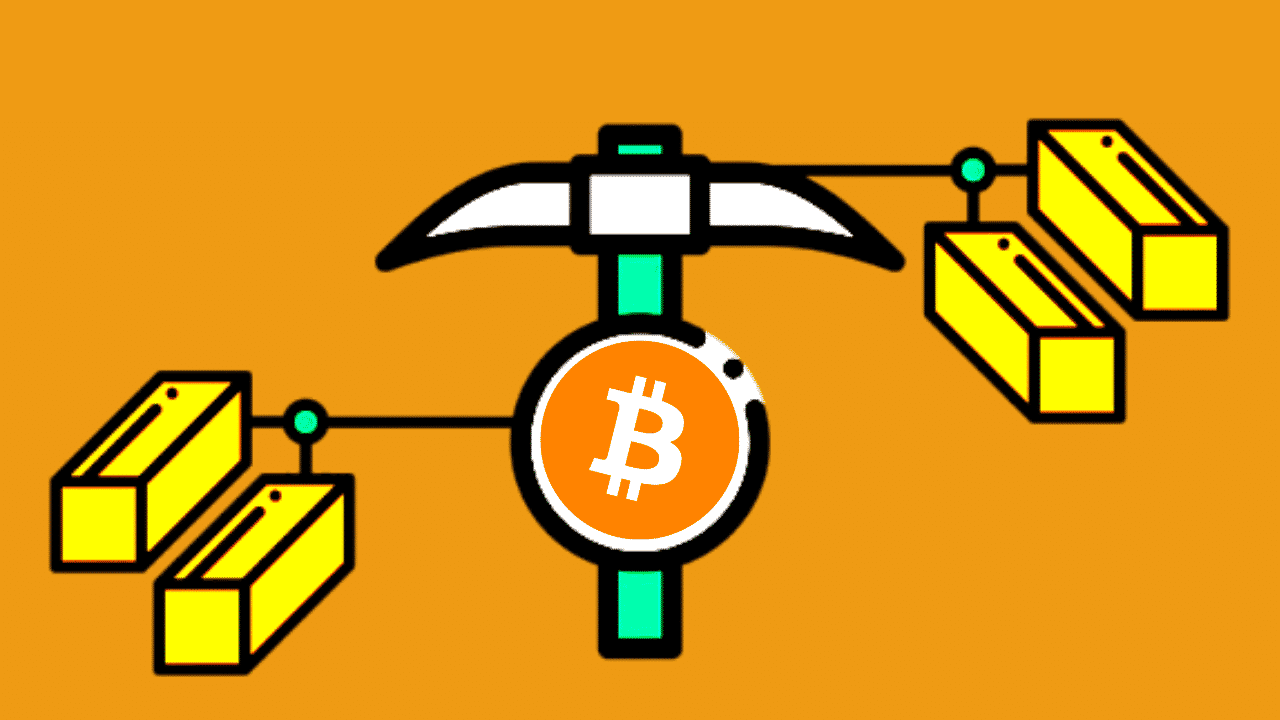 (Source)
Evening
Bitcoin mining difficulty falls fourth time in a row this Sunday, as the bears continue to prevail the market. The latest mining difficulty drops was recorded to be 4.8% bringing difficulty down from 14.4 trillion to 13.67 trillion, which is almost the half of difficulty peak in mid may(25 trillion).
Current mining difficulty drops is lower than earlier difficulty drops, 16% on May 29, 5.3% on June 13 and 28% on July 3(biggest difficulty drop on bitcoin network so far).
Bitcoin mining difficulty is a measure of how hard it is to mine a block. The higher the mining difficulty, the more computation power is required by miners on average to get the next block hash. Mining difficulty adjustment happens every 2016 block based upon time taken to mine previous 2016 blocks. Fixing on a block mining time of 10 mins it should get two weeks for 2016 blocks. However block time can stretch or shorten temporarily, depending upon network hash power.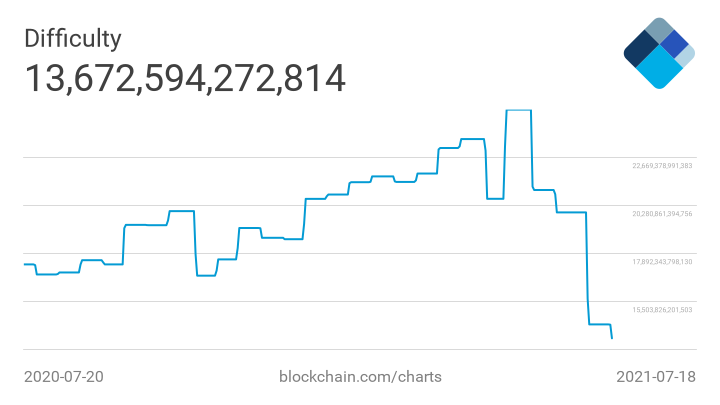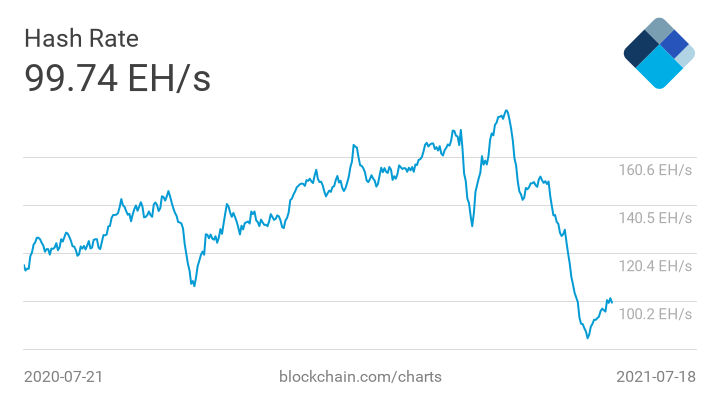 Continuous drop in Bitcoin mining difficulty can be attributed to China's ongoing crack down of bitcoin mining, depriving the network of some serious hash power.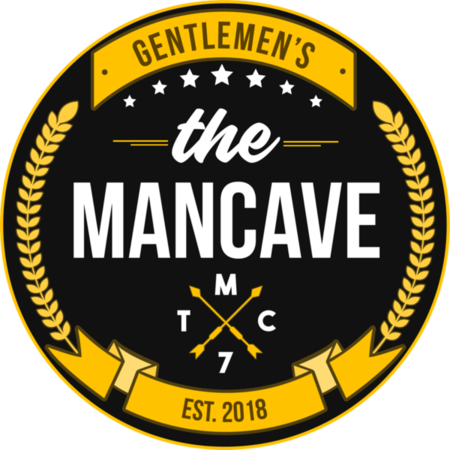 Posted Using LeoFinance Beta
---
---