Plunging Ethereum Transaction Fees📉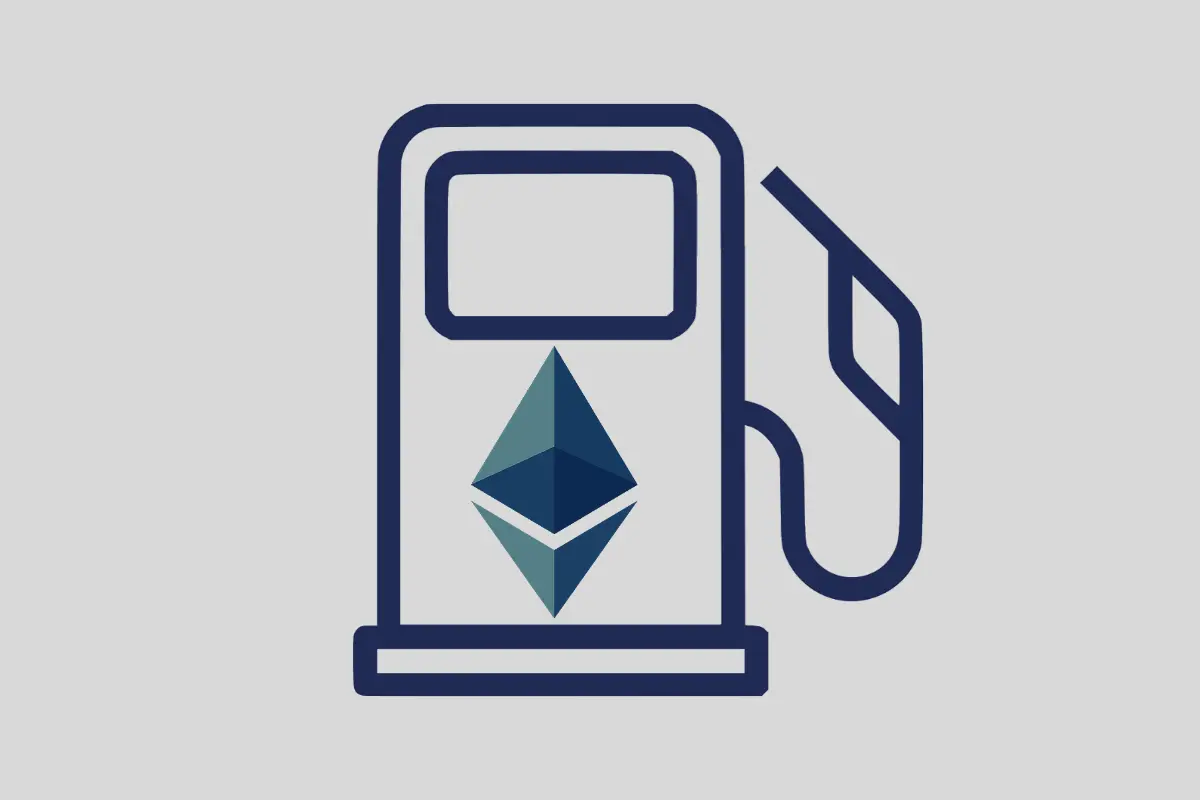 (Source)
Evening
          Ethereum transaction fees have been falling and touched a lowest of $3.675 on Sunday. Last time transaction fees was that low, was the first day of this year. One of the upsides of have a down market is reduced network activity. Reduced network activity means lesser numbers of transaction competing to get on the next block and hence reduced gas fees.
On 6th June 1.135 million Daily number of transactions on Ethereum were recorded on network, lowest since January this year. And this reduced activity is already getting reflected in transaction fees.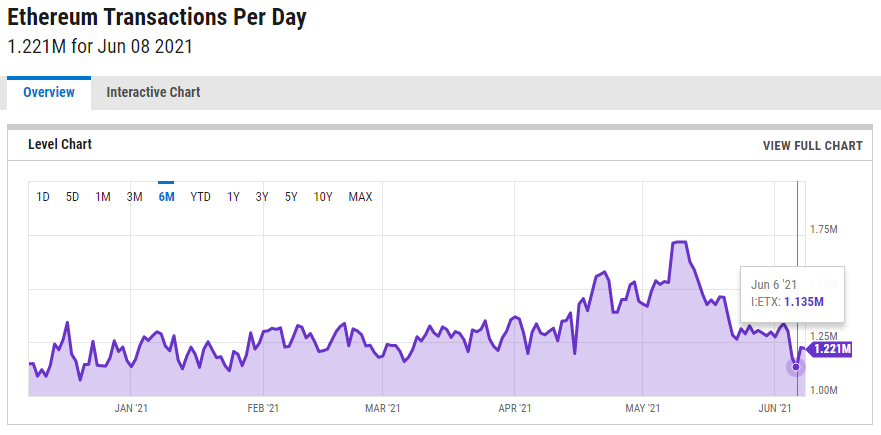 (Source)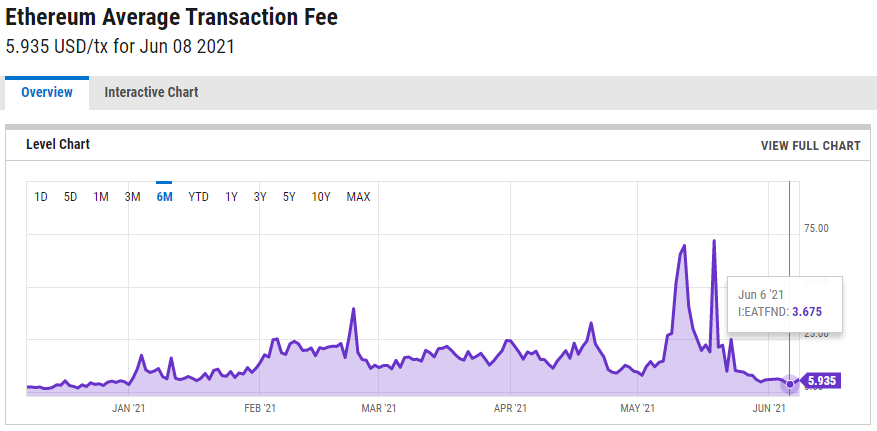 (Source)
Well it seems with current dull market, the issue of soaring gas fees has been suppressed temporarily. But gas fees remains a major outstanding issue for Ethereum network, as with slight increase in network activity gas fees tend to shoot up pretty fast.
Hopefully the upcoming deflationary EIP-1559 will address the issue. Meanwhile we also have layer 2 scaling solutions being developed and deployed.
Finger Crossed🤞🤞🤞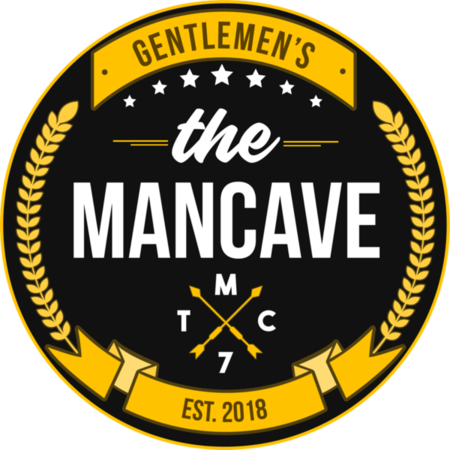 Posted Using LeoFinance Beta
---
---