ShapeShift Shifting Toward Decentralization; FOX Tokens Airdrop to the Community

Evening
ShapeShift, a long-running Crypto management platform today announced their plans to go decentralized by gradually dismantling their corporate structure and handing over control to users via FOX token.
ShapeShift's founder Erik Voohees, wrote in his Medium post, "Decentralization has become not only a viable organizational strategy, but the essential model for enabling the borderless, immutable financial system for which so many of us passionately advocate.This decision is our way of renewing first principles and acting in the best interests of our stakeholders, our team, and our treasured users. ShapeShift is decentralizing to build an open-source crypto platform for all people."
As per announcement, ShapeShift's codebase and technology will gradually become opensource in coming months with control being turned over to a decentralized autonomous organization (DAO). A non-profit foundation will be set up to facilitate the transition.
The native FOX token will be granted with increased governance powers gradually, giving the token holders platform's ownership and control over future development & other related decisions. The DAO will have a starting supply of 240 million FOX tokens which amount to 24% of the total token supply. To smooth out the transition to DEX, FOX tokens have been airdropped to the community.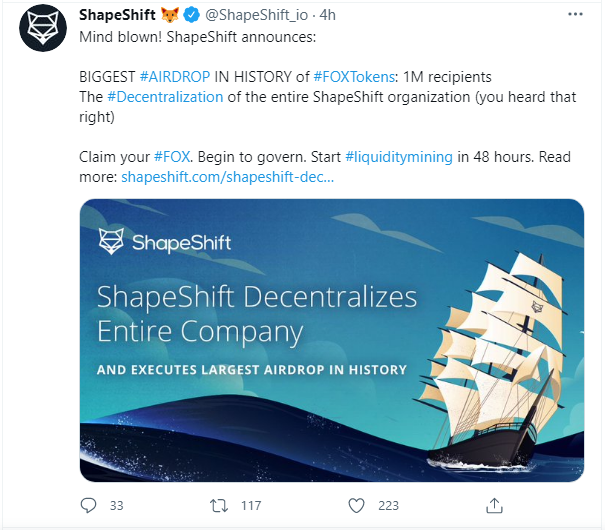 Amount of FOX airdropped to Shapeshift users vary from 200 FOX(1-4 trades) to 8500 FOX(more than 100 trades), depending upon their usage of the platform before June 9. Additionally, users who held crypto in a wallet on platform before June 9, KeepKey customers who connected to Shapeshift, THORChain traders and RUNE token holders also received the airdrop.
Moreover, users of other DEX platforms like Uniswap, Compound, SushiSwap, Aave, and others who held $1,500 or more worth community tokens in their wallets are also included in the airdrop.
FOX liquidity mining will start tomorrow via FOX/ETH pool on Uniswap V2 or holding the FOX-ETH-UNI-LP token in a wallet. The price of FOX token is already sky-rocketing peaking at $0.68, showing an increase of 125% in just one day.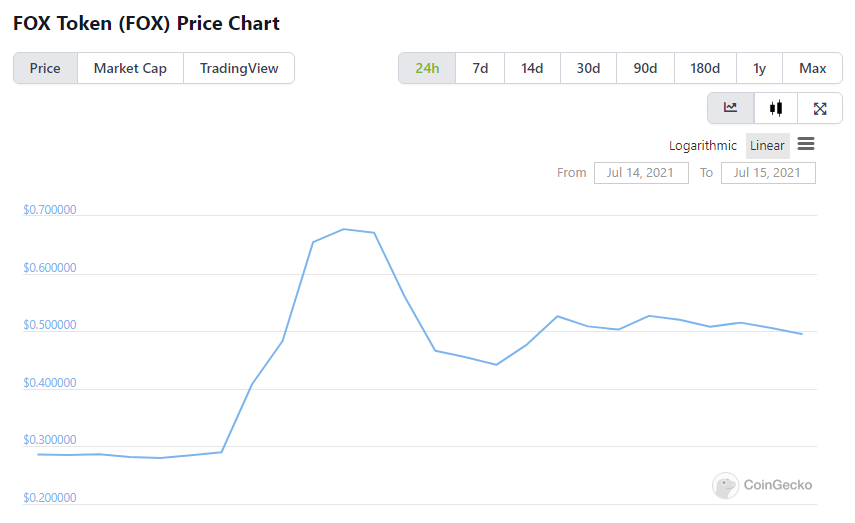 It seems FOX has got a perfect start before the start of liquidity mining, but project's long term prospects are yet to be seen. Nevertheless, it is amazing to watch heavy weights like Shapeshift going decentralized.
Finger Crossed🤞🤞🤞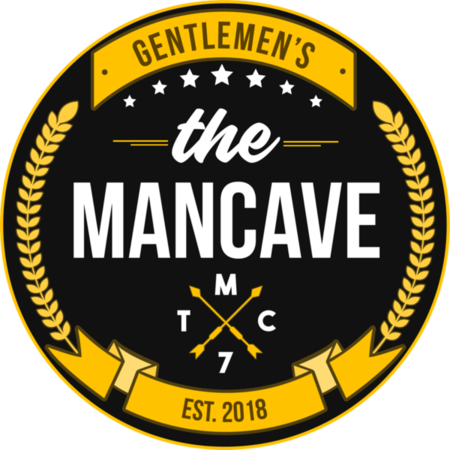 Posted Using LeoFinance Beta
---
---