Close Range Rule: Ranged attacks maybe used in the first position.
---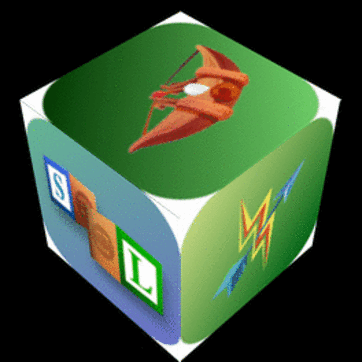 ---
Heya splinterfella's
Splinterlands challenged us to write a post on the Clos Range ruleset. So I thought why not try this time since I missed the previous 2 challenges. I was intrigued when I got a funny combination of rulesets hehe yep. I got 2 battles with Close range and I will be sharing both but first I want to share this weird combination of rulesets. Imagine you are given a close-range rule, with 'Return fire, andBack to basicsrules. We all know in back-to-basics you either go for a magic attack or a ranged attack Since I was given a return fire ruleset so it was pretty obvious my opponent and I will be using a Magic attack. In back to basics ruleset if you want to use magic then I always preferImmortalis`. Instead of using Valanamor, I preferred to use Immortalis.
Why Immortalis?
Well, you see I was given the Return fire rule so there was no way I was going to use a ranged attack. It was pretty obvious I will be facing a magic attack too. Since Immortalise gives Void ability to your all monsters then you get the advantage of winning the battle. My opponent used Lux Vegahehe I am not surprised I mentioned in my previous post People go blind after Lux Vega. Most used overrated summoner atm.
My Battle Immortalis Vs Lux Vega
---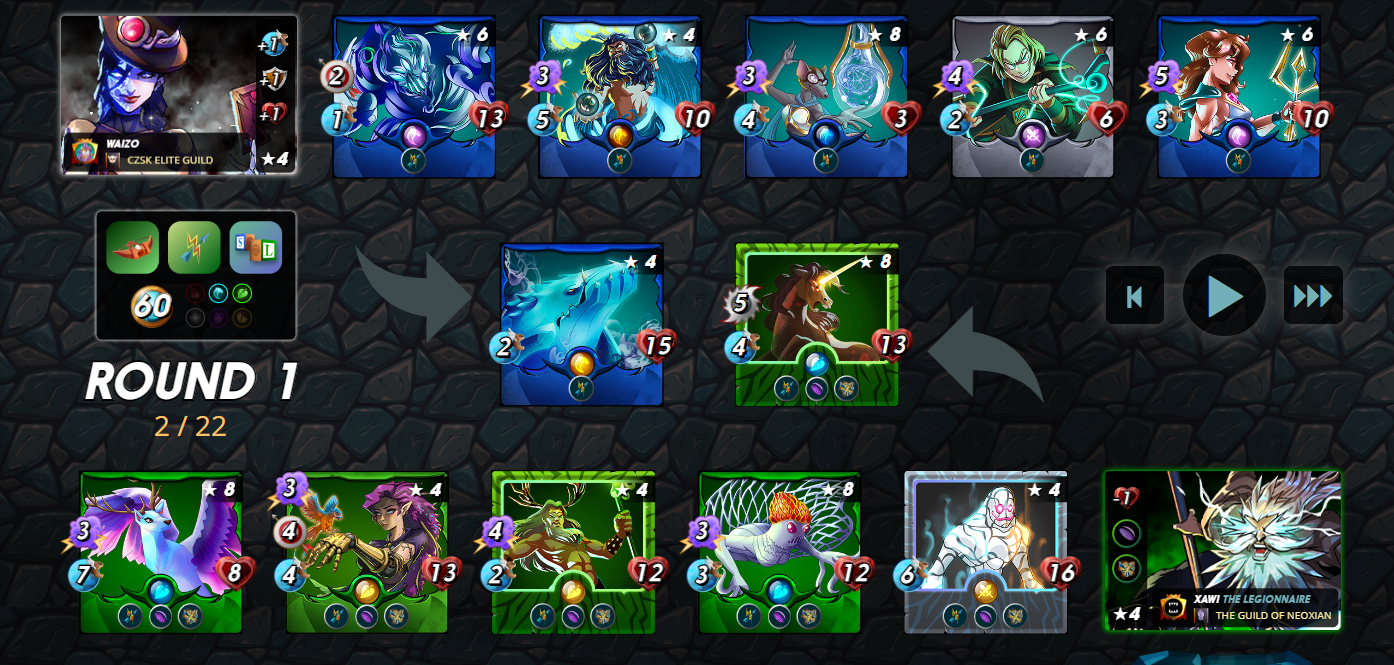 Link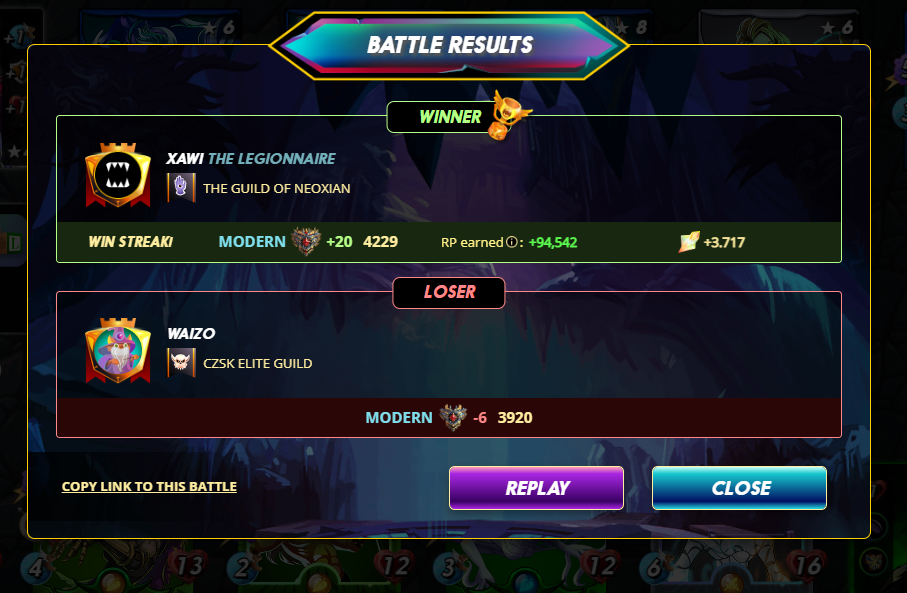 ---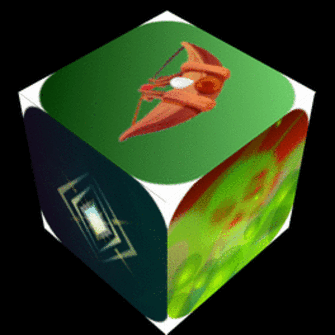 ---
In this battle, I got a different combination of rulesets Noxious fumes, Up to Eleven, and Close Ranged. When you get the Noxious Fumes ruleset then there is a huge probability that you will be going with earth splinter or Life. But most of the time, I use Earth Splinter means I go with Scarred Llama Mage. But I was given only 3 splinters, Life, death and Fire. So it was obvious for me to go with Life Splinter. I went with Grandmaster Rathe instead of Chanseus the Great. I was expecting a magic attack but woo my opponent surprised me with a sneak attack. Still, I was able to win this battle.
Chanseus Vs Grandmaster
---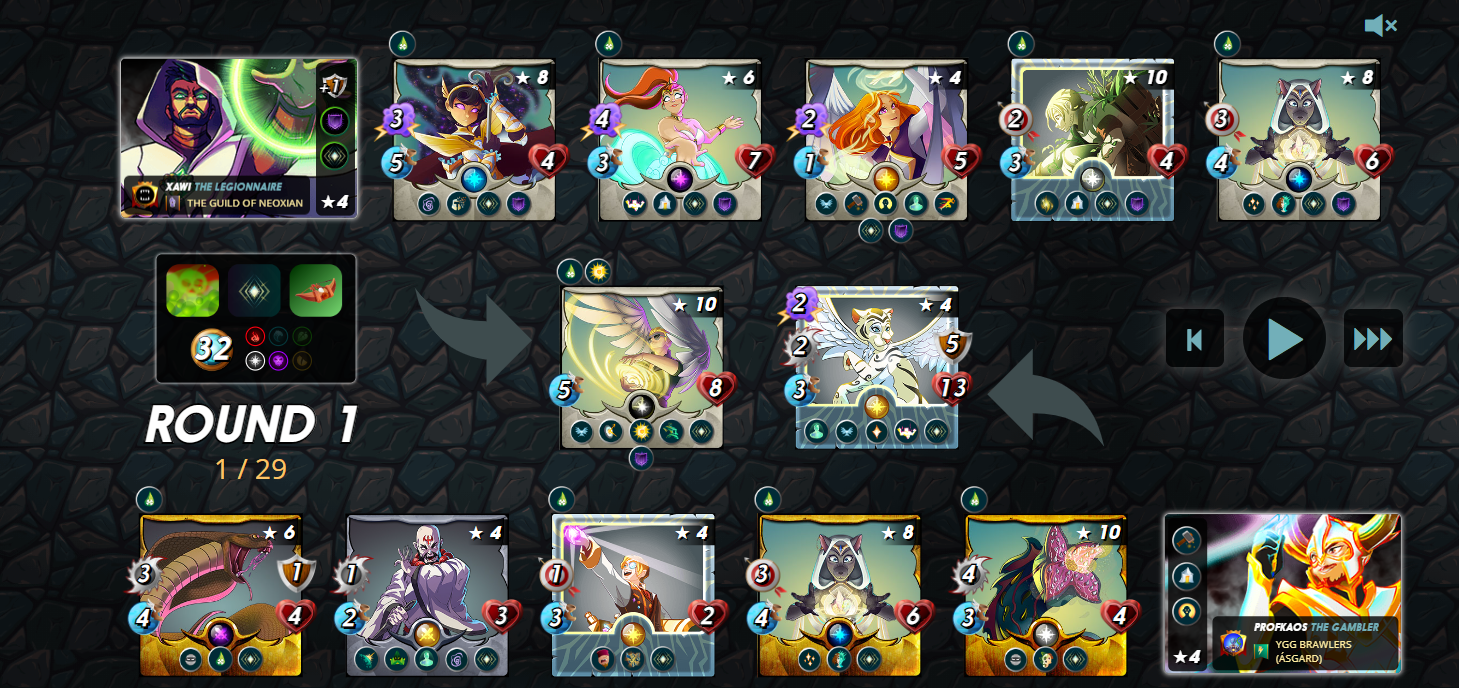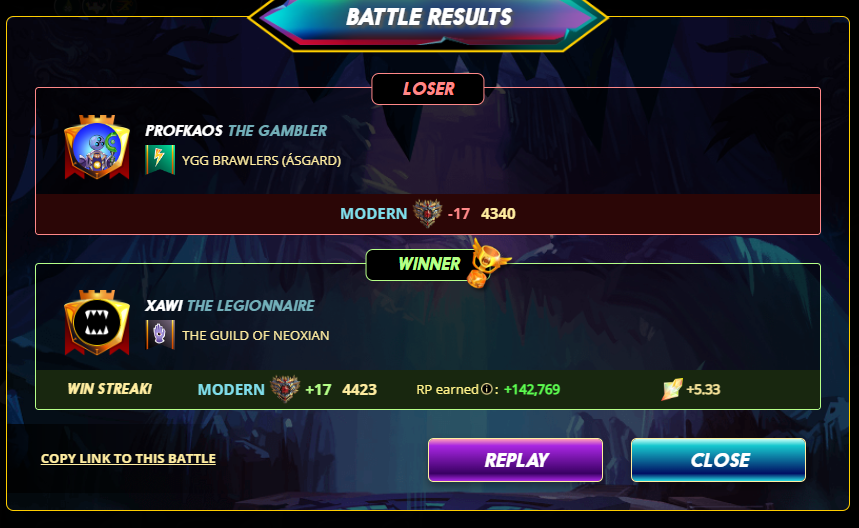 There were a lot of miss-hits. My opponent used lens master which has the blind ability. But it seemed blind ability went in my favour instead of my opponent's. There were quite a lot of missed hits by sneak attacks. I usually don't get along with RNG well but sometimes when it goes in my favour I just love it :P that is all my effort for the challenge. Let's meet again in the next challenge till then happy splinterlanding see ya

If you want to play splinterlands then SignUp Here
---
---