Conqueror Jacek!
---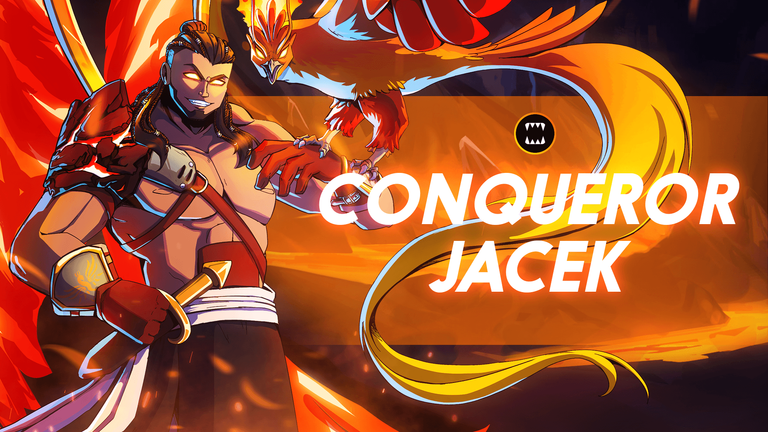 Source
Heya Splinterfams,
New Chaos legendary summoner Conqueror Jacek! has been revealed. This summoner is designed by Jacekw OG of splinterlands. So I am not surprised after seeing its stats. This summoner is going to be another legit in the history of the game and I am telling you all beforehand don't waste time and max this summoner asap.
From now onwards I am not going to open any chaos Legion pack. I will open them once this summoner is out. Still, we are halfway far from this summoner airdrop enough time to collect maximum chaos legion packs.
Conqueror Jacek
---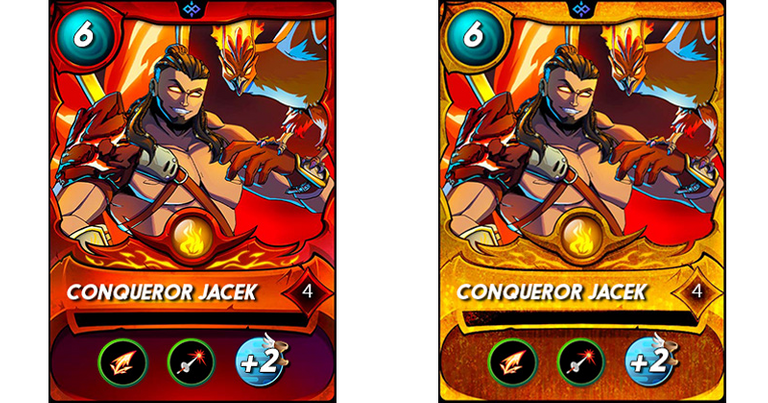 All images are taken from the official Splinterlands page

---
The stats of this summoner shows it is going to create big chaos on the field of battle. So you better get ready.
Stats
Conqueror Jacek will give +2 speed, piercing and Scattershot to all the friendly monsters. once again I am assuming the fire element going to be rock and I wonder why on earth all brutal summoners belong to the fire element. Well, maybe Fire means terror or hot :P XD When I put first glance on this summoner I knew that This summoner belongs to the red panda pool. So it was obvious designers of this monster are either Byza or someone else. But when I looked at its name Jacek it caught my attention and I got to know this summoner is designed by no one but OG Jacekw. So I have 0 doubt that this summoner will fail.
Scattershot
Scattershot is a very strong ability so now imagine your all monsters will be having scattershot ability along with piercing. Damn, I don't want to imagine the chaos :P. This summoner will be a game changer. Amplify ability is really not in favour of Yodin Zaku. So it will be interesting to see how this summoner will make its worth among all the deadly abilities.
That's my first impression after reading about this new revealed Chaos legendary summoner. I hope we all will be able to have this in our deck by the time it will be released. All the best see you all Keep splinterlanding,

If you want to play splinterlands then SignUp Here
Posted using Neoxian City
---
---