My decision of converting SLP to AXS
---
The other day I was talking about my SLP stack. I told my friends I have 21k SLP sitting idol in my wallet. Then Nameless our guild and city fellow gave me a piece of advice that I should convert my SLP's to AXS and stake. He told me that he doesn't believe in SLP but he does believe in AXS since AXS is the governance token of the axie infinity game. I do believe in governance tokens too and all thanks to SPS splinter shards. Since day 1 I have been staking my all SPS (governance token of splinterlands) and getting a decent amount of sps on my stakings.
Since my SLP stack was sitting idol I decided to convert it into AXS. I asked nameless what is the procedure. He shared two links.
https://stake.axieinfinity.com/
https://katana.roninchain.com/#/swap
You use the katana interface to swap your SLP to AXS and then use a stake. axieinfinity to stake your AXS.
---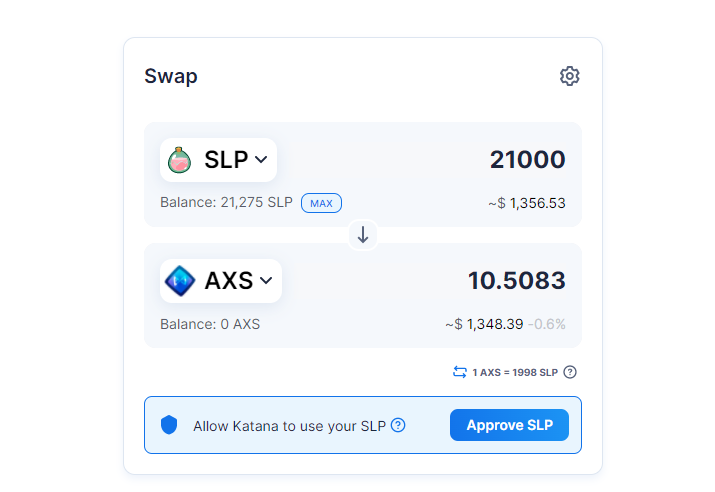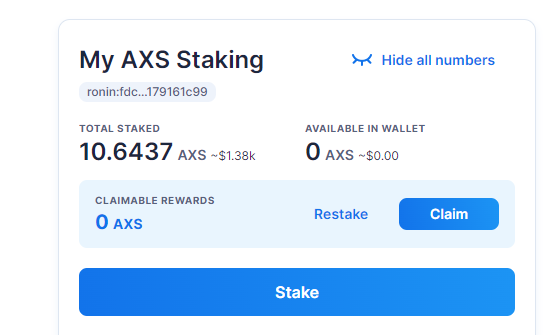 When I did swapping one AXS was 128$ and I got only 10 AXS for 21k SLP baah. But today When I went to claim my daily rewards I saw 1AXS is being traded at 142$ Nice I am already in a big profit. Now I am regretting I have wasted a lot of time. I should have done this way before. Right now when SLP price is shit as hell then the only way of survival is to convert your SLP to AXS and then enjoy daily AXS rewards. Currently, APR is 114% which is pretty good I assume.
My Today's Reward
---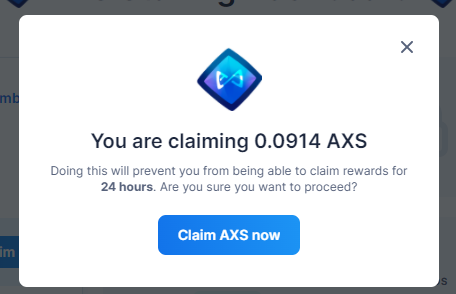 Converting SLP to AXS is the wisest decision I have made and I am pretty happy about it. Hope you agree with me if not then do whatever you want to do man :P XD
---
---