My Splinterlands Insights
---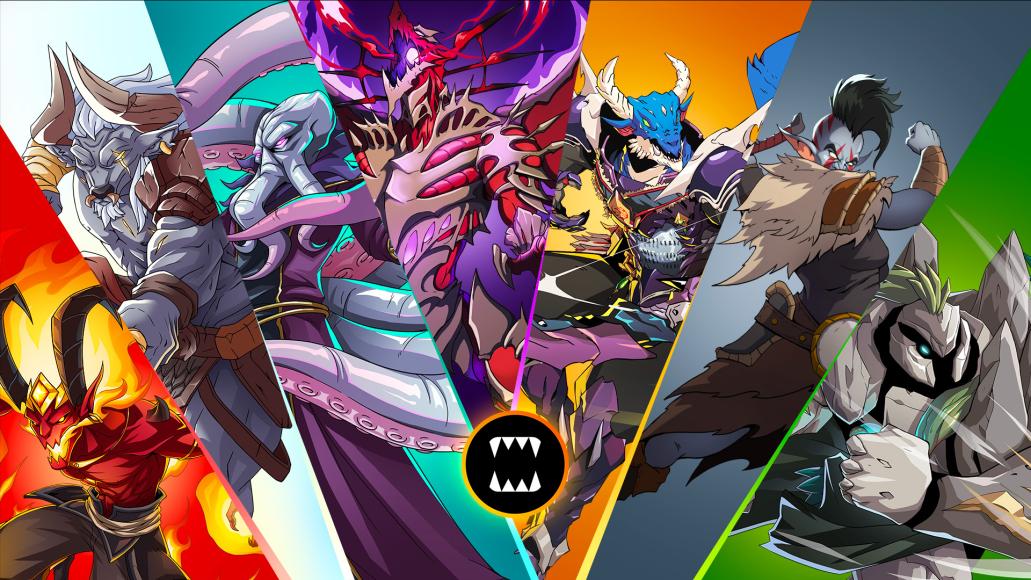 Image from Splinterlands Eye Candy
Hello, there beautiful people,
Lately, so many things happening in the world of splinterlands. I am kind of lazy, so I don't pay much attention to new updates in the game. So I came across some new updates when I played the game. For example, this season I learned that rating for the champion league has been reduced from 4700 to 4300 and even though we still have 4 days in this season to end I already finished the highest league in the modern leaderboard. And now the next 4 days my total focus would be the wild format.
League Overview
---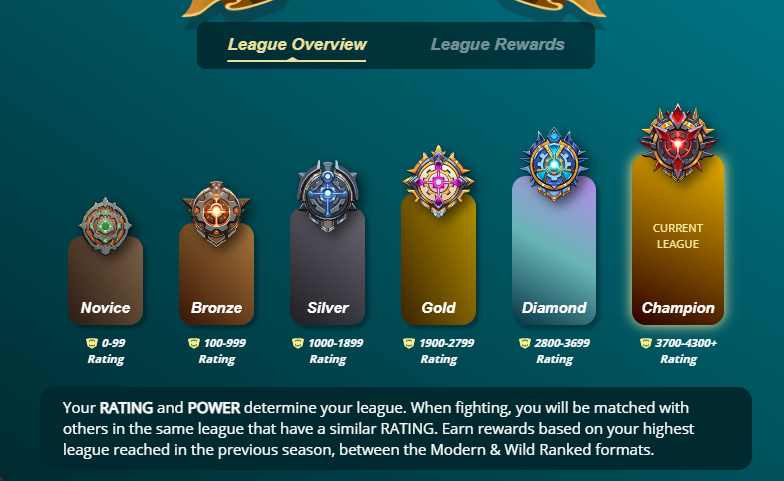 As you can see Champion League rating is 3700 to 4300+ and among all the chaos it's kind of a relief to be honest :P. There is a lot of competition now. Yes between Humans and bots. The bot mafia is literally dominating. Human players can only sit for a few hours but not all day so that is where bots take advantage and set a high target for the human player. I am not complaining tho just stating the facts :P. So thanks to the Splinterlands team who actually thought about the issue and reduced the rating so human players can give tough competition to bots ;). I myself using a bot on my alt account Zawarrior so trust me that is a hell of fun hehe
Chaos are gone
---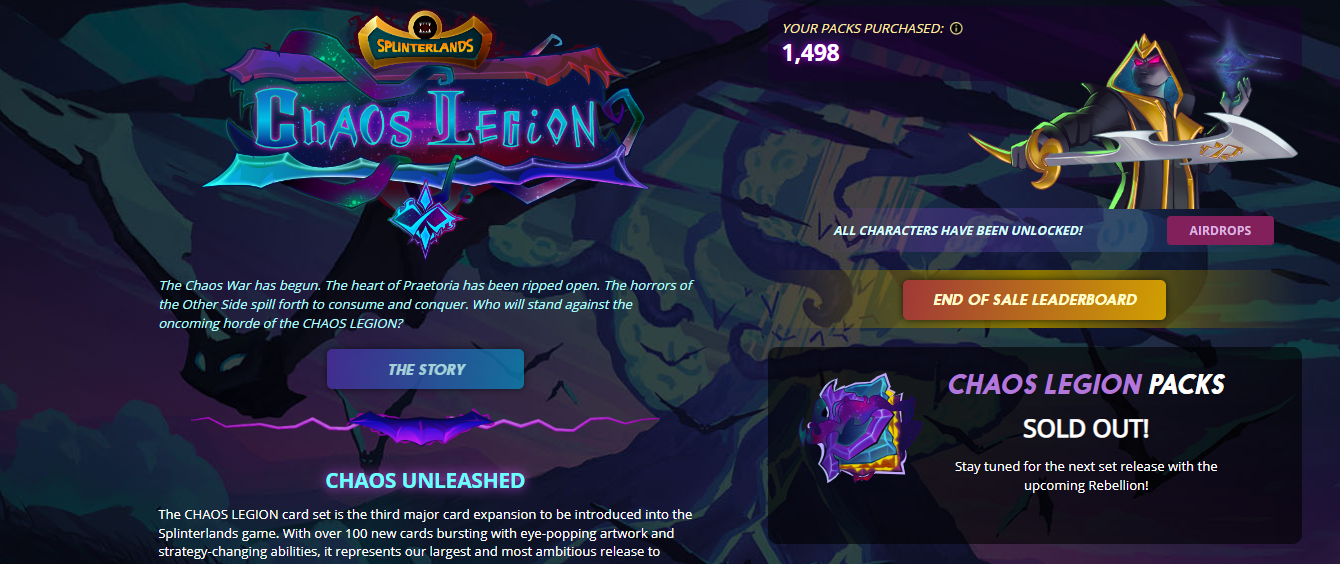 Woo, that is actually the big news of the day. When I came online and checked if we still have some Chaos left but they were gone. In the past, I never purchased packs when they were running out. Because I didn't have enough resources. And I regret not purchasing it. Now when I look at market stats of previous sold-out editions I sigh a lot :p I don't go too behind let's just take the most recent example of Untamed. One Untamed price is 16$ at the moment so imagine if you had scooped up quite a number of Untamed at 4$ back then now you are getting 12$ profit for one untamed pack. Well, We can't compare Chaos Legion with Untamed because we had millions of chaos as compared to Untamed. I am still doubtful if one Chaos would be able to hit 10$. So I played safe and scooped up 100 packs for the future gamble. I am holding them tight and would trade them if they would ever hit 10$.
My Recent Purchase
---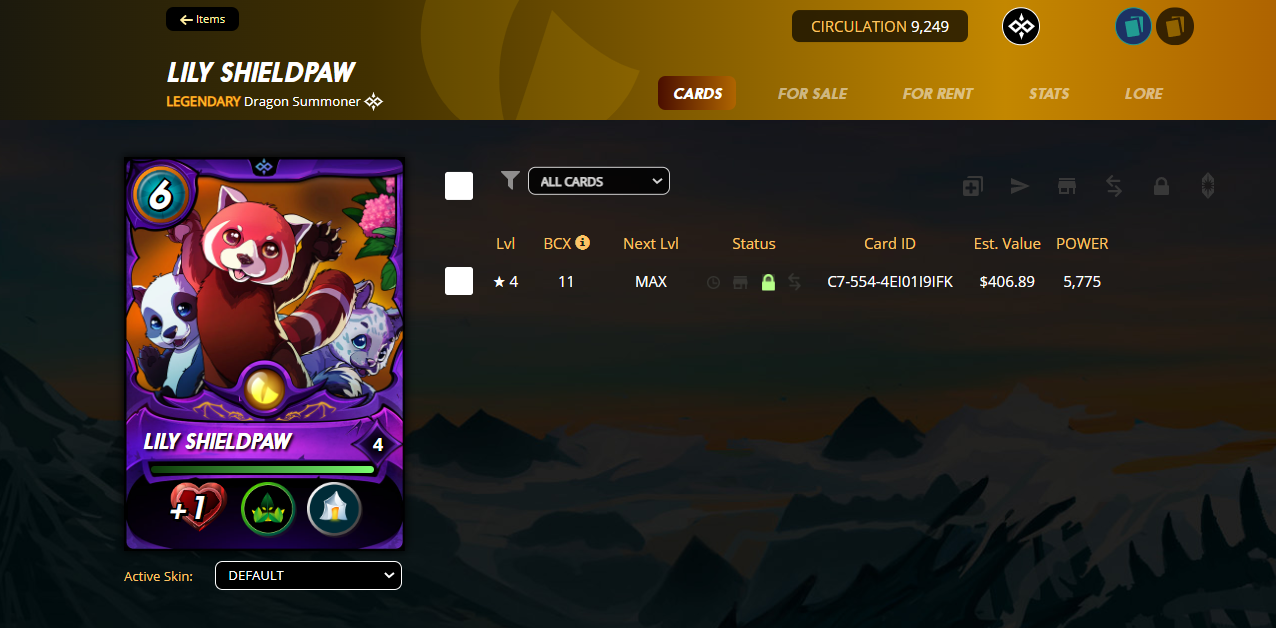 Ok, I didn't wait much to max my Lily because I am so grateful for the first time I made my decision on time. I maxed my Lily at 21/BCX. It cost me 243$ and now 1 BCX Lily is being traded at 36$. That's quite a profit right there if I sell but I didn't purchase Lily to sell. Lily is really adorable and kinda and very useful in certain rulesets. Panda has always been my favourite so getting one as a monster is quite news hehe :P
Last but not least some updates on our guild.
GON is looking for some great players for Tier 5 Brawl
---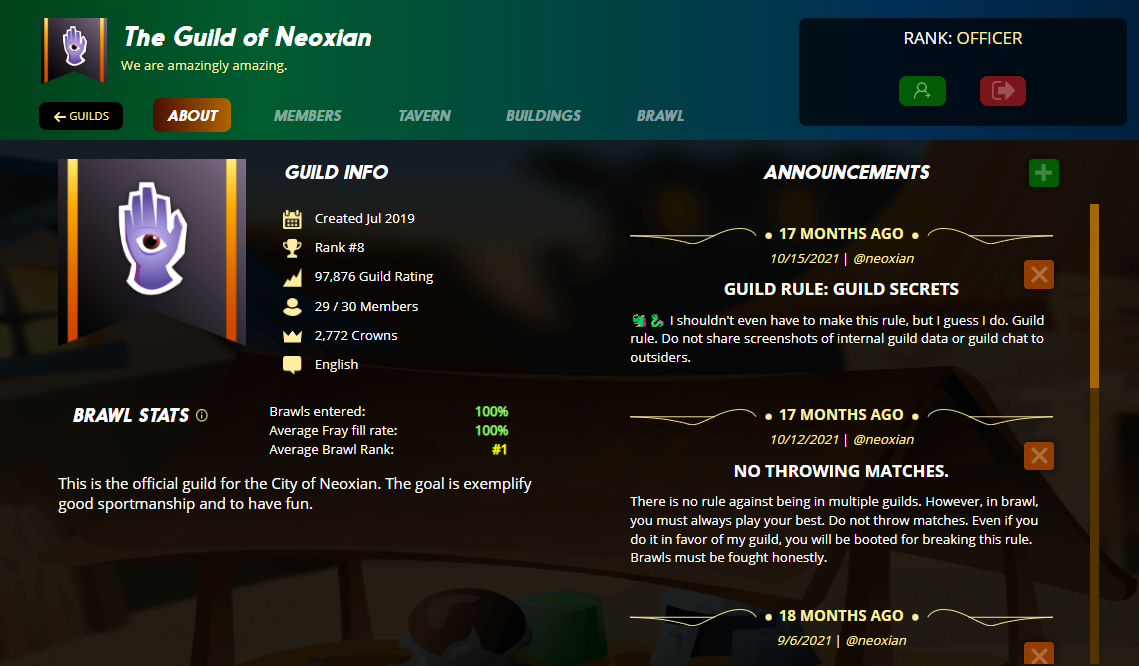 For tier 5 we need 2800 crowns. We are just one brawl away from tier 5 and after that hopefully, we will be the second guild achieving tier 5 after Summoner's tribe. And Of course, with that, we will be able to stop ST from looting more free SPS for being alone in tier 5. Now they won't be alone anymore. We will be fighting one on one with ST in tier 5 until other guilds make their way to tier 5. Considering the players of ST i assume they have quite a bright chance against us because we might be facing some problems in filling Gold frays. But even if we end up losing badly that I hope won't be the case but still tier 5 rewards would be better than tier 4.
So Ladies and gentlemen if you are looking for a good guild to play tier 5 brawl then we will welcome you with an open heart.
Conditions.
Gold league player (Modern, Wild both)
Diamond League (Modern, Wild) fray.
Gold Foil deck players
This is our discord link Join if you are willing to play tier 5 brawl.

If you want to play splinterlands then SignUp Here
---
---