Sintel- A story of real Love
---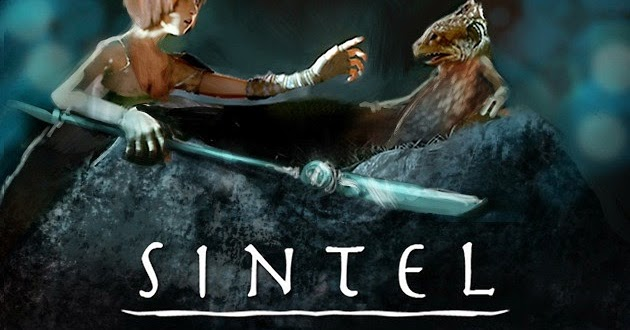 source
---
I decided to take a break from my gaming posts so yes I am sharing another cool animated short movie Sintel. Sintel is a story of a young girl who lives alone. One day she finds a young dragon who is injured and scared. She helps the little dragon and befriend him. They both live together and play. One day a little dragon sees birds are flying and he wants to fly too. When he was flying with other birds he got kidnapped by another adult dragon. Sintel Decided to find his little friend and embarked on a very difficult quest just to help her little baby dragon whom she calls scales. She crosses rivers, forests and mountains to find dragon land. She didn't realise how much time has passed. One old man asked her why she is wandering all alone. She tells him all truth and sighs that she has failed. An old man tells her that she is very close to dragon land. Finally, she finds that place where her little scale could be.
She reached to cave where she sees an adult dragon is busy eating its food. She sees a baby dragon is sleeping she went to the baby dragon and try to touch but he gets scared and runs away. Adult dragon notices and attacked Sintel. While attacking Sintel, the dragon realises she is Sintel and takes a step back. Sintel takes advantage and attacks the dragon. She slays the dragon only to realise that the dragon has the same scar on its wings. She saw her reflection in the blood of the dragon and realises that she is aged now. And that baby dragon is an adult dragon now. It was quite heartbreaking for her that she spent her whole life searching for her friend and in the end, she kills her friend with her own hands.
---
Sintel - Animated Movie
I'd definitely recommend watching this movie. It is only 14 minutes duration movie but it has the entertainment one want to watch in a movie. I love watching such kinds of movies because they give me more energy. I was feeling sleepy but now I am feeling quite energetic and I am ready to complete my all tasks.
A lesson I learnt from this movie is true love for something doesn't see boundaries and it is always willing to take all kinds of risks in life. Keep loving your loved ones and take care of them see ya :)
---
---
---