Spirit Hoarder-The alien creature of Splinterlands
---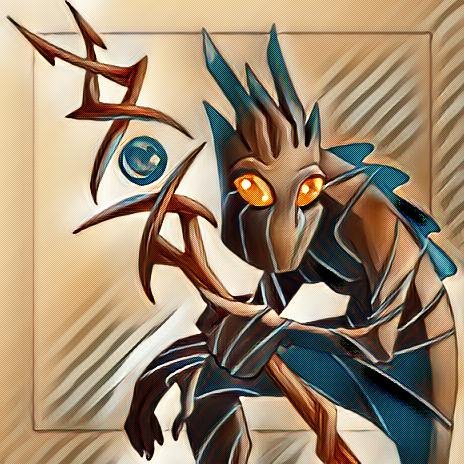 Hi there,
It took me a few minutes to figure out how to start writing for the contest. Yea this is how I am now. When you post after ages you actually get confused, about where you should start, Today is Sunday and I woke up early I was pretty fresh and very determined that I am going to write for the Splinteralnds contest no matter what. When I was checking out Splinterlands contests posts I got to know that team has reduced the deadline for post submission. I was already very late for the social media challenge so here I am writing for the battle challenge. At least I don't want to miss this one. For the sake of my blog, I am planning on writing at least 2 posts per week and I guess my both posts would be related to splinterlands.
The past couple of weeks has been very hectic because I have been busy purchasing cards. Since we all know new rewards cards are SB and previous cards are no longer available in reward chests so I have been trying to get my hands on all sorts of previous reward cards. I believe reward cards are going to play a very important role for lands.
That's a little sneak peek about my splinterlands activities so now let's get back to the battle challenge post. Today while playing my focus I had no such luck with rules where I could use Spirit Hoarder on my main account xawi so when I saw my ECR is 65% I quit playing on my main account and I tried my luck on my alt account zawarrior luckily I won one battle with Spirit Hoarder. I would say that was a risk because I got the ruleset of super sneak and I went with all magic :P XD.
About Spirit Hoarder
Spirit Hoarder is a chaos neutral legendary. And I like using this legendary in reverse speed rule set along with Yoding Zaku. It is a great card because it has my favourite abilities. Level 3 Spirit Hoarder gives three abilities such as Triage, Dispel, and Blind.
Zawarrior Vs Djrockx
---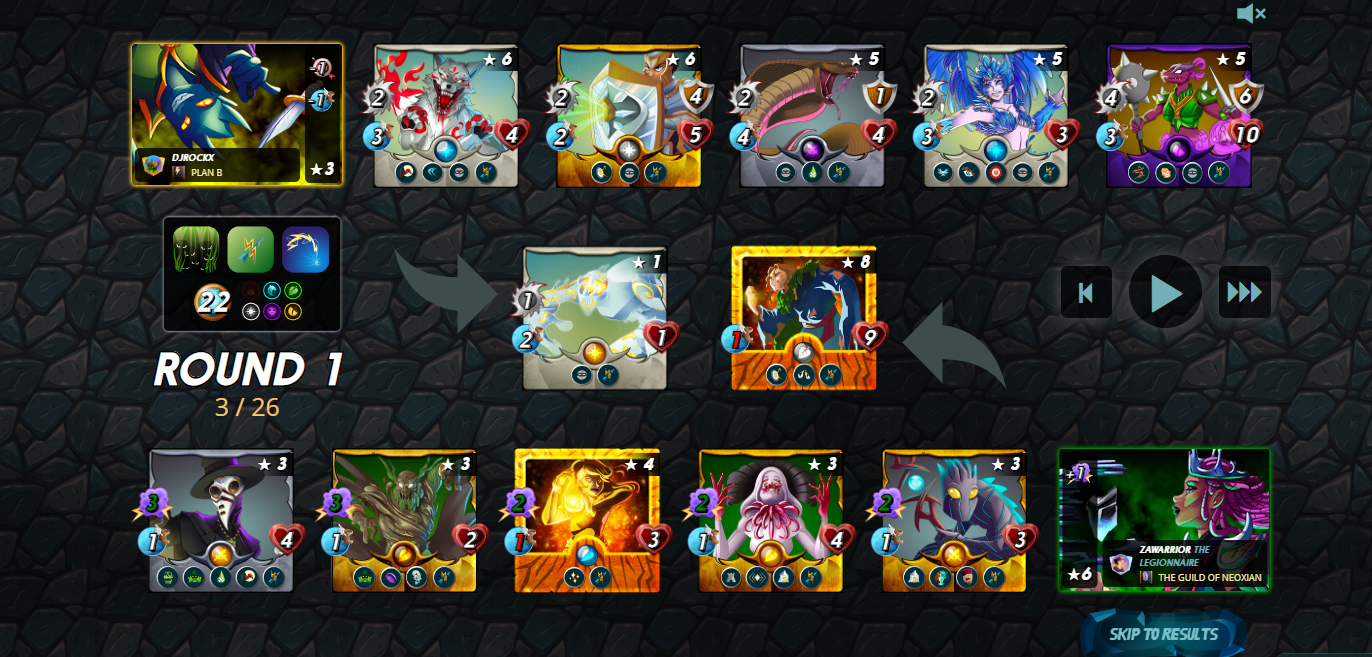 Battle
In the above battle, I used failed summoner to decrease one melee attack because of the super sneak ruleset. I used Spirit Hoarder in the second position. I knew triage ability will do wonders and triage actually helped in this battle. I had no luck with Blind ability as usual I hate RNG :P. It would have been nice if it worked a little but oh well. I have only 10% luck with RNG.
I used Queen Mycelia and Khimer princess in the 3rd and fourth positions respectively. As you will see I used 2 Monsters with Camouflage So I knew Princess and queen will get all the super sneak attacks. This is why I put Spirit Hoarder in the 2nd position. It kept healing Queen until she was gone :P.
There is one more battle I would like to share. I didn't use Spirit Hoarder in my battle but my opponent did. I am sharing this battle because I mentioned up there I love using this card in the reverse speed ruleset with Yoding Zaku. Then why didn't I use it? Well, I have a reason I will explain but first let me share the battle.
Xawi Vs Xsulix
---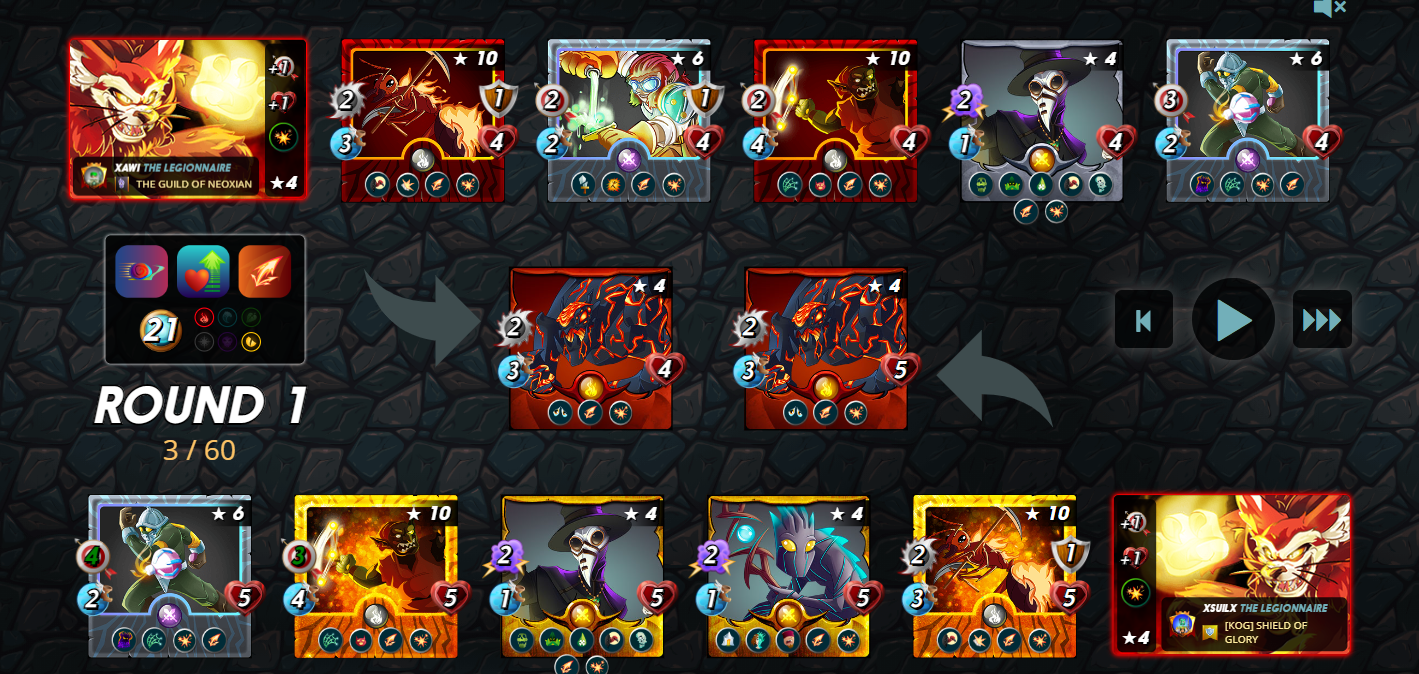 I got the scattershot rule set along with the equalizer. Spirit Hoarder would have been a perfect choice in this ruleset But I wanted to use Halfling Alchemist. Because I don't trust Scattershot's ability. Anyone can win in this it is all luck. I would say I got lucky and RNG went in my favour this time. That 10% you know :P XD.
I hope you have enjoyed watching my battles. I will see you all in my next challenge post till then see ya and happy splinterlanding

If you want to play splinterlands then SignUp Here
---
---