Splinterlands Anti-bot measures in Modern format
---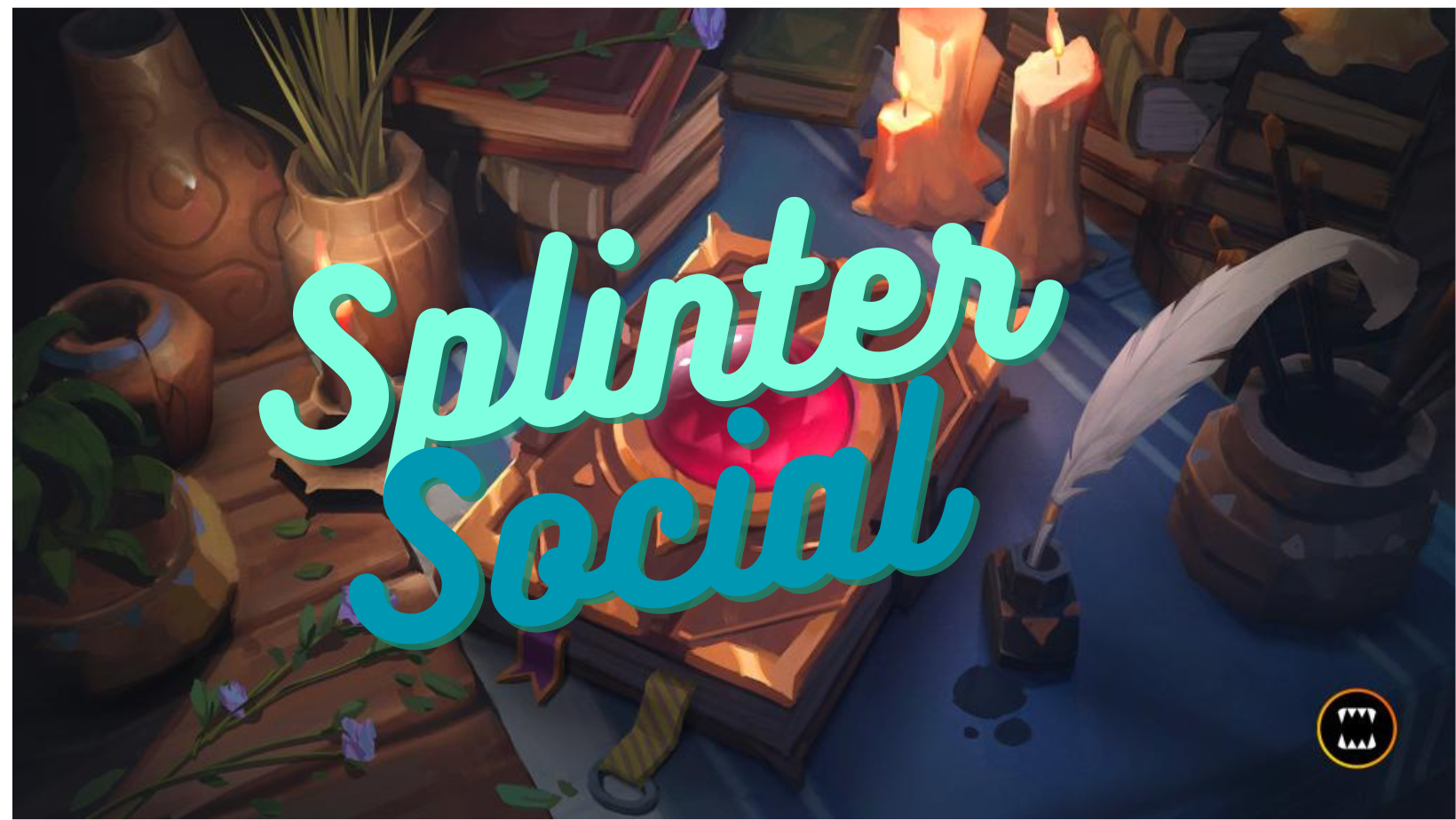 Well hello there,
Lately, a lot of depressing things have been happening in the world of splinterlands. Sometimes I feel like staying offline. But when you own great assets in the game then you just can't help but look after what is going on. I am not very fond of Maverick chat on splinterland's official server. To be fair mavericks over there can literally drive people crazy with their so-called negative opinions. Since the day the new proposal against Bot is up people going crazy. And just to keep myself updated I try to read some decent conversation but alas I go into depression after reading that so I have decided to not ponder much on that now :p XD
Lately, the hot topic of the splinterlands is Implementing anti-bot measures in Modern format. If I am being honest here I would say that is never going to happen but still, I voted in favour of that proposal. Modern Format is most of the RNG Shit so bots are clearly all over modern format. Just imagine a player like me has switched to boting instead of playing manually. This game is not for human players anymore. It is clearly not fair for humans.
---

Those who have voted against this proposal have different POVs. According to them, this proposal is utter shit because it doesn't have clarity. Also, they think AI is like a liquid they will find their way again :P XD. Regardless I am using a bot too and I can safely say Bots have made my life really easy. I don't have to sit around and play and when I get defeated by a bot It doesn't piss me off. My mental health is way more important than playing games and then cursing bots :P XD, This season I didn't play a single ranked battle and all hail to bot service I just come around to claim my rewards, Life has never been this easy before but now I am really relaxed. I can do whatever I want without having a second thought that I need to play SL. But I still play tournaments and brawl myself I don't use BH. I am 100% against bots in tournaments and brawls so I can't imagine myself using Battle Helper in brawls and tournaments. I don't see it as fair. But again I wish others who are shamelessly using bots in brawls and tournaments could realise how unfair it is with real players. Regardless of the things I have said up there I still want anti-bot measures not only in modern format but wild as well. I would really love to see humans playing this game rather than bots.
What is your opinion regarding this proposal?
10$ Plot Sold for 400$.
Today I sold one unsurveyed plot I won in a tournament year ago. Yea at that time plot was a prize for the 3rd place and the first position prize was 350$ if I guessed it correctly. Yea, I won the plot and some other tokens. I couldn't cash out those tokens because of the high eth fee. They are still rotting in my wallet. But today i sold my plot for 400$. It was a trade between me and oaaguy. The plot I sold was in Region 12 and there were only 5 plots left to be surveyed. Mine was one of them and Keep was yet to be claimed. My plot has a 20% chance of being Keep. But again you just can't say what the future holds. So instead of taking any chances I just sold it. If my plot turned out to be Keep then I am going to regret it big time but again it is all a game of fate. I can't have what is not in my fate. I kept that plot for years and now i sold it. I wish all the best to Oaaguy. I hope my plot is a Keep heh that's all for today see you all in the challenge post-Tc

If you want to play splinterlands then SignUp Here
---
---