We Learn Everyday
Yes, We learn every day if we are passionate enough to learn. Some of my friends think that i am a pretty smart person but to be fair I am an extremely dumb girl when it comes to pool stuff. Yes, this is the reason I try to stay away from pool liquidity stuff. When CUB was released and I got an airdrop of 15 CUB I decided to add liquidity instead of selling. I didn't know about it much hence i ended up losing one CUB while learning about this stuff. But Losing 1 CUB paid off and I actually learnt a very important thing.
I learnt I need a BSC wallet in order to transfer BUSD from the Binance exchange. I needed BUSD for the CUB-BUSD pool. I had only 14 CUB so i needed almost 100 BUSD at that time because CUB was flying high in the sky and I never imagined it will go this much down. I remember some of my friends went very deep in this CUBDefi thing and I don't know how they feel about this now.
Anyways I almost forgot I have provided a CUB BUSD liquidity. Today when I decided to check I saw i have some CUB to claim. I also wanted to know how to remove CUB_BUSD liquidity in case if i want to remove it. I had provided DEC-hive liquidity using tribaldex and tribaldex is a pretty handy and easy site. You don't need anyone help to learn how things can be done.
After spending quite a lot of time when I couldn't figure out how to remove CUB liquidity I asked about it in the city of neoxian. Again my city fellow nameless helped me and I thank him from the bottom of my heart. If he wouldn't help me I would have lost :P XD
He told me before removing liquidity I will have to unstake my CUB from Farm. After that, I can remove it. I unstacked my CUB from Farm but still, I wasn't able to find my pool. While searching about it he told me I will have to switch to V1. Then import pool removes liquidity. It was quite a painful process but I did it. I didn't even know that cubdefi has migrated to version 2 and version 1 is not functional.
---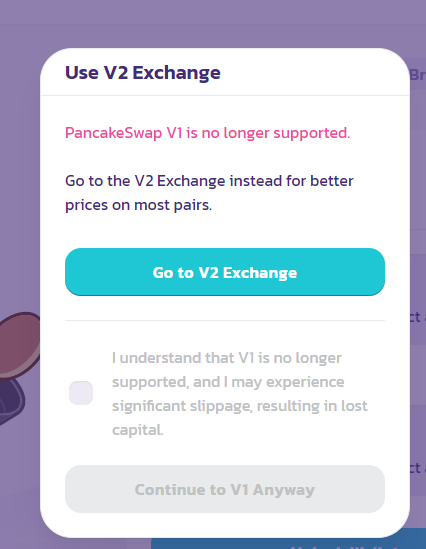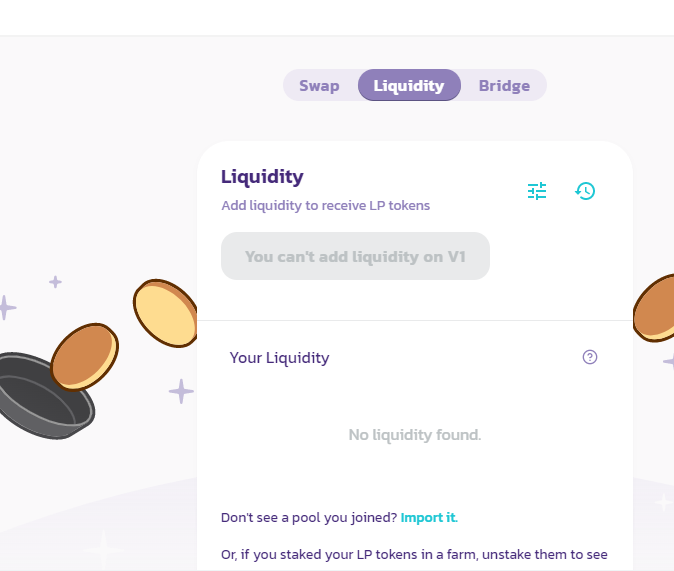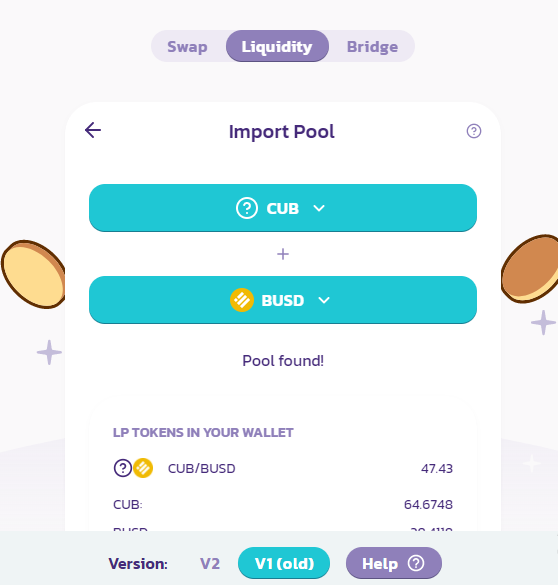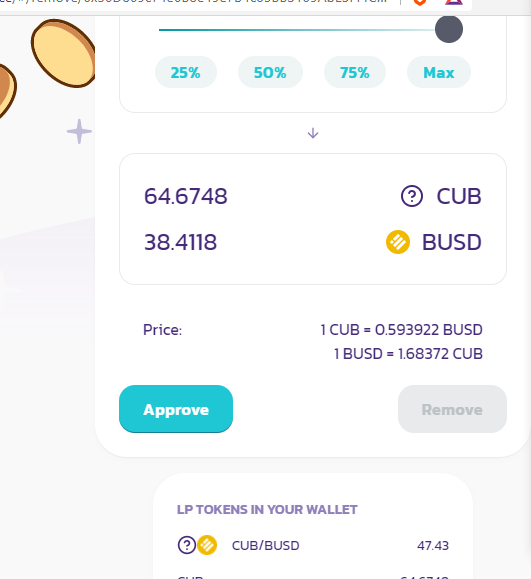 When I provided liquidity I added 100 BUSD but after removing liquidity I received only 38. Now I understand what exactly is Impermanent loss. To be honest it was one of the most intimate experiences for me hehe well it is what it is. I migrated my LP to V2 and provided liquidity there.
---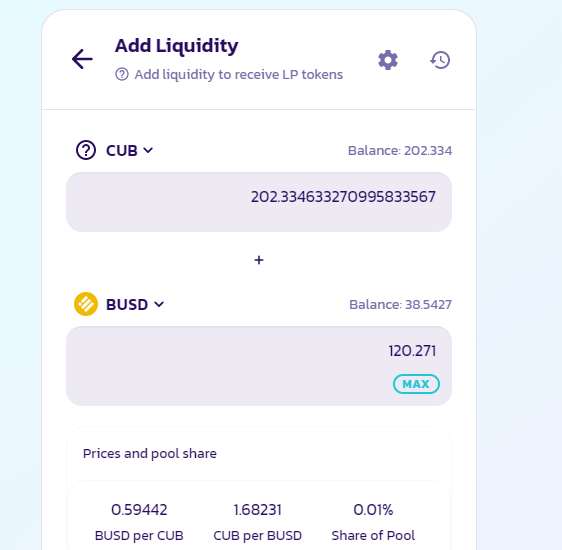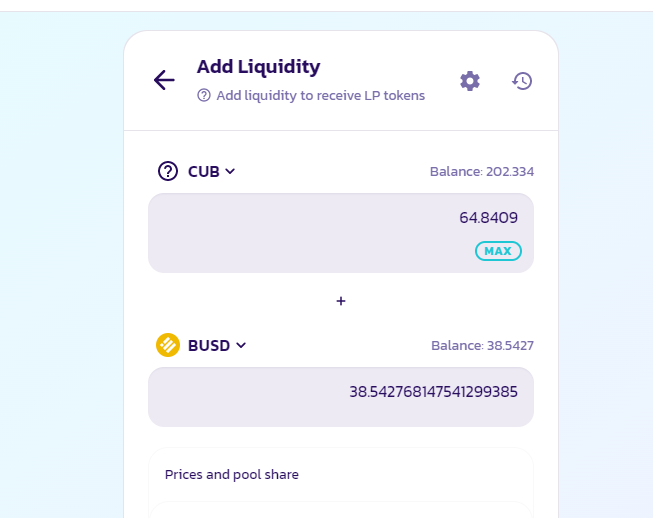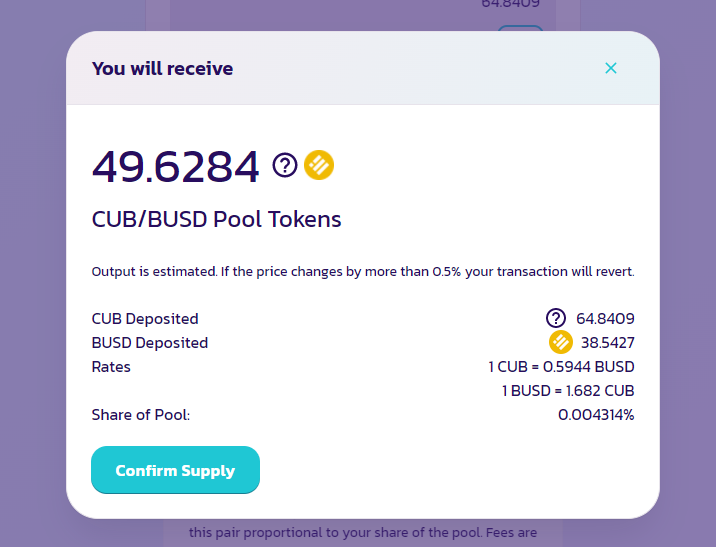 For 202 CUB I needed 120 BUSD :/ Sorry I am not doing it again so I provided whatever I had.
Migrating Lp from V1 to v2 was a new thing to learn so all thanks to nameless.
---
---