RE: CUBdefi.com milestone reached

You are viewing a single comment's thread:
It comes down to audience man. Leo jumped into the yield game with only a tiny amount of users knowing about it.
The other issue is Hive projects suffer from hermit syndrome. People in here tell each other how good their tribe is... some go to Twitter, and tell each other again how good things in Hive are. Then they repeat it again on discord... but again to themselves only.
Crypto is digital and digital is an internet thing, but it's not magic. You got to spread that information out and do it aggressively. Specially if you're only just starting out.
Leo was on the right path wanting to create a microbloging platform to entice the Twitter world. That was smart. The fact it's now pushed to next year shows however, what a very difficult thing to achieve that is.
So I believe Leo didn't pursue it because a cryptwitter might bring users but no instant dollar value. Jumping into BSC was the temptation that they ran with thinking that doing that would bring users and dollars instantly.
Well... that was a gamble.
Maybe it did bring money for some that jumped in early but now majority are wounded. And as I pointed out, that's because the audience was too small. Which shows that sometimes there's rules that MUST BE FOLLOWED with things that aim for sustainability.
YOU MUST ACQUIRE AN AUDIENCE, before you shoot for grand results.
Mainstream shows that again and again. Even twitter, which is actually operating at a loss, is slow at working out how to monetize because making sure that your audience stays attentive means your big plans need that audience to also want to be a part of that.
Because then if your plan doesn't work out or you don't deliver on your promises, doubt spreads silently and people begin to question your ability for achieving what your put down on paper.
As you said though, you won't get a direct answer from anyone else. Definitely not from Leo or the people that continue to pretend nothing is wrong. I'm that guy that people call "a troll" or "negative hater" but I challenge anyone to find flaw in my analysis.
TL;DR?
Here: In one image.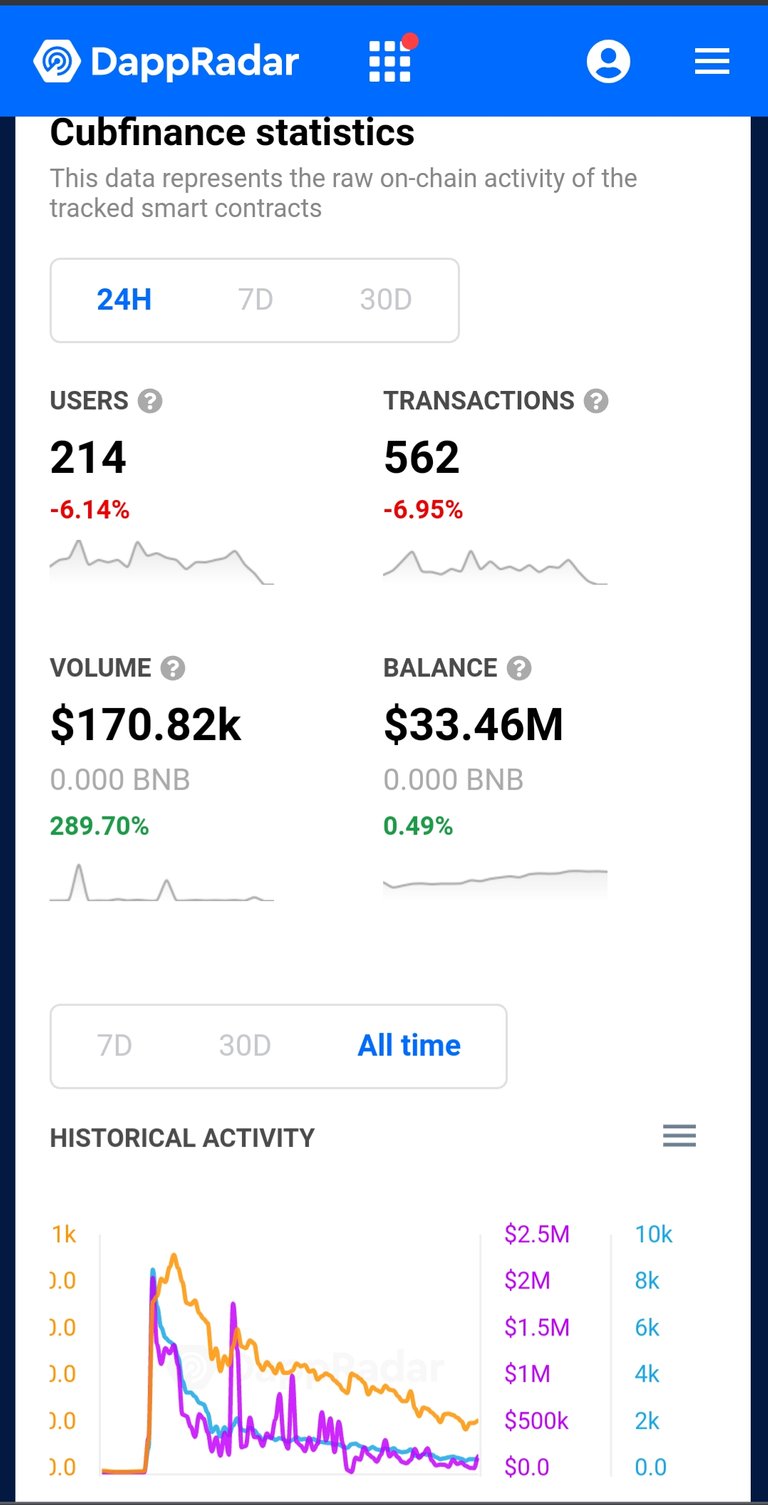 A peek early when everything was new and shiny but without aggressive marketing and an underlying method to growing your audience. The fall is almost inevitable.
We all make mistakes but when we learn from them we become better. So is KINGDOMS better? Or just repeating the same mistake? Leo stats show under 1000 monthly users is the audience and Leo claims they won't market until they have more users. Where's the logic?
Anyway I'm not even in them CUB funny farms. But I really think Leo have let down their community. Poor fools saying that they'll hold their pennies until 2025 HOPING for success is disheartening.
LOYALTY IS BLIND.
---
---