SPLINTERLANDS SEASON END REWARDS | GOT TWO GF COMMON CARDS AND ONE CL PACK | DAILY QUEST REWARDS | ADVANCED TO GOLD 1 LEAGUE | 03/07/2022
Hello, Beautiful friends of Hive Blockchain! I hope you all are doing well and feeling healthy. I am also good and enjoying my life. It's Monday 07th March 2022 here in Pakistan. Today I am going to share my last season rewards and daily quest rewards of the Splinterlands game with you people. I am sharing it late because I was busy in my studies and preparing myself for the screening test in government department. I claimed my rewards right after the season end. In the last season, my highest league was again diamond 3 and I was rewarded with 40 loot chests rewards. The rewards were very good and I was happy with that. In this post, I am also going to share result of chaos legion pack opening that I got in the season end rewards. I am sharing this post as my entry for the Splinterlands Social media challenge. You can also participate in this weekly challenge, to know more about how to participate in this challenge visit this link.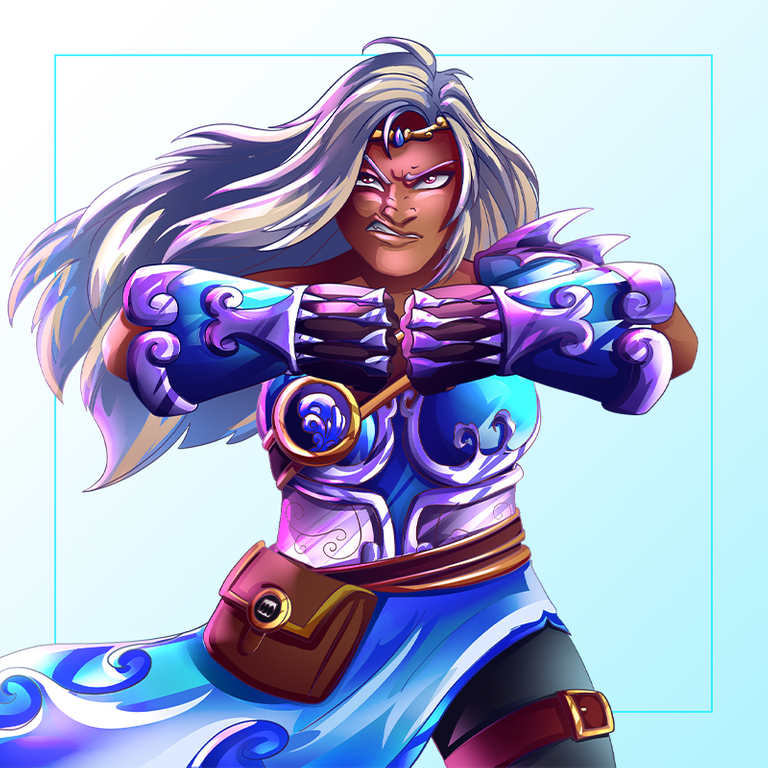 Last Season Highest League:
My highest league was again Diamond 3 in the last season. When I reached the diamond league I was not having enough collection power for that league so I rented one gold foiled untamed edition legendary card that has 50k collection due to which my league advanced to the diamond league. I was rewarded with 40 loot chests rewards. I will try my best to reach the diamond league again in this season.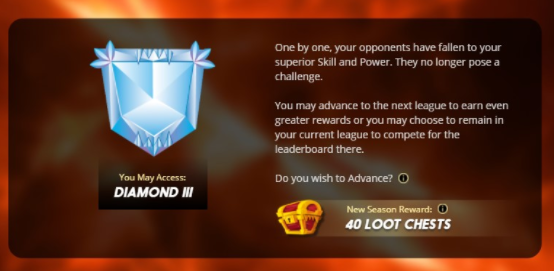 Season End Rewards:
Below are my season-end rewards for reaching the Diamond 3 league. I was lucky to pull two gold foiled common cards and one chaos legion pack. I am happy for getting these rewards. I got one epic cards, two common gold foiled card, one chaos legion packs, 5 rare cards, and many common cards along with potions and Dec.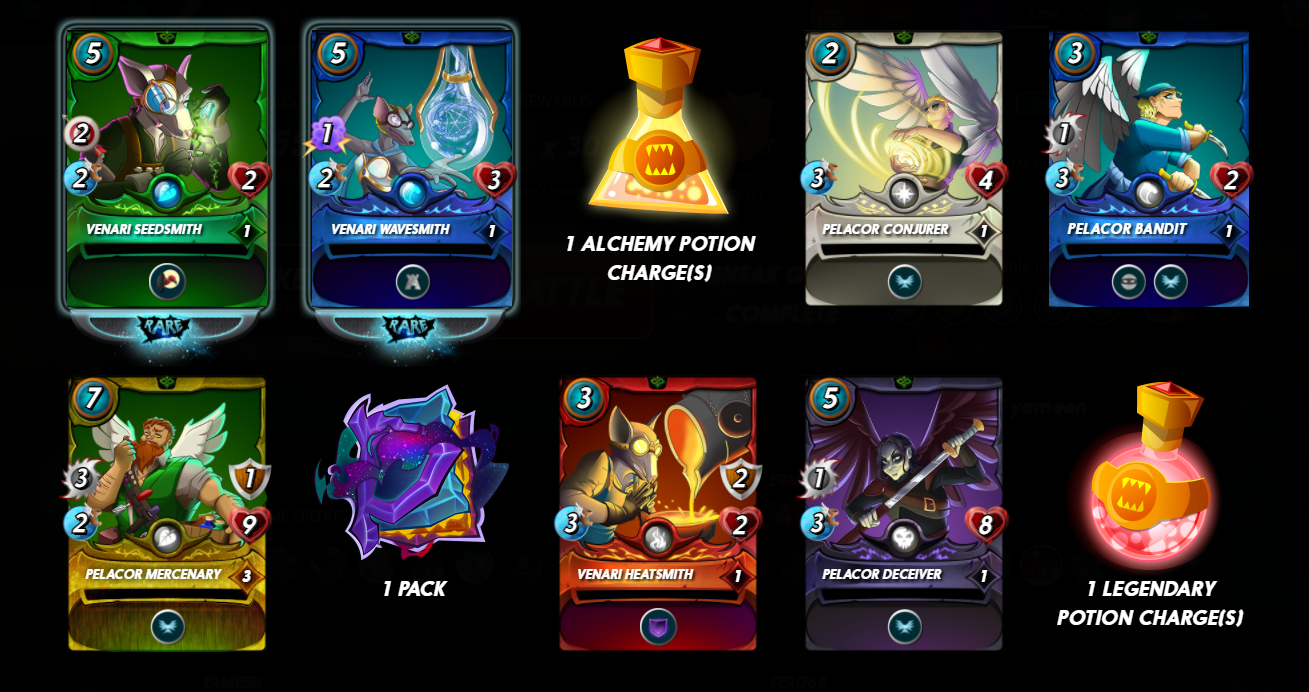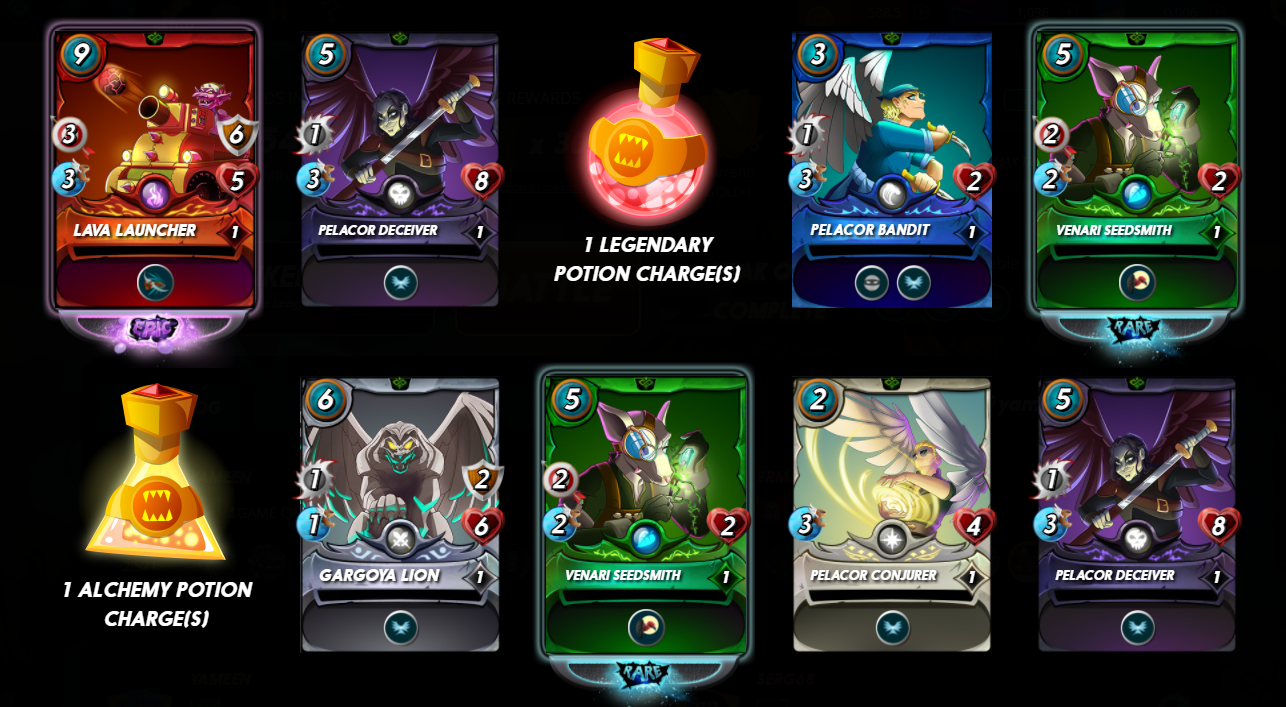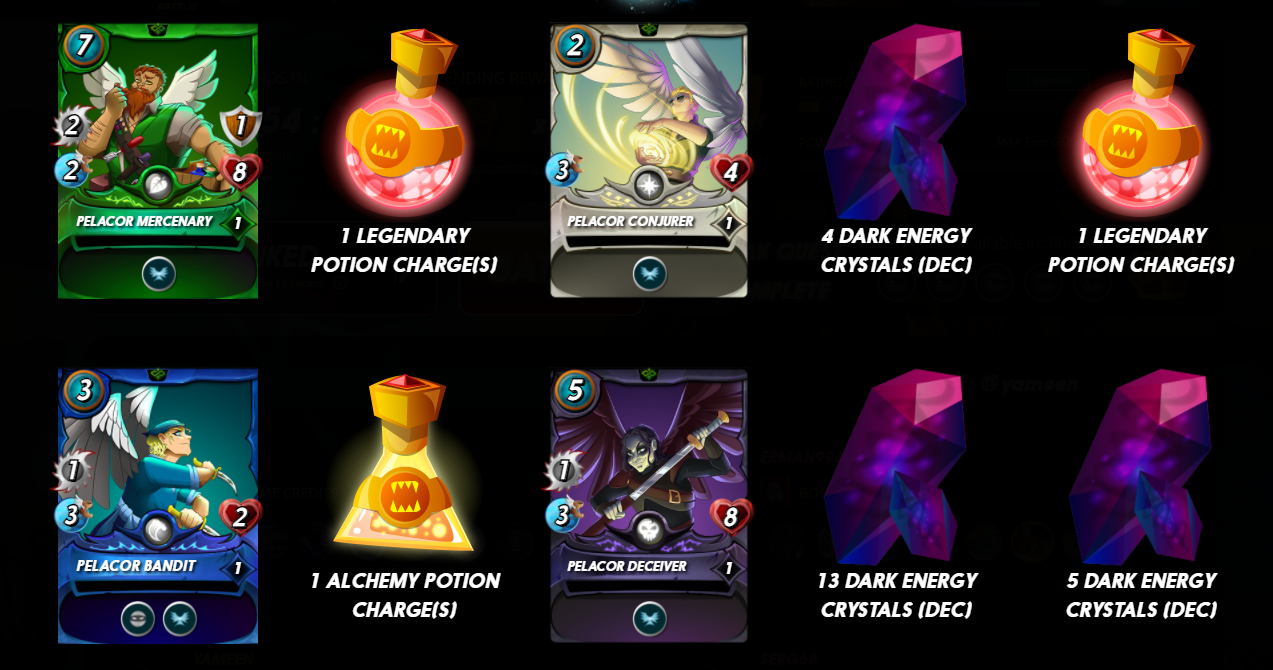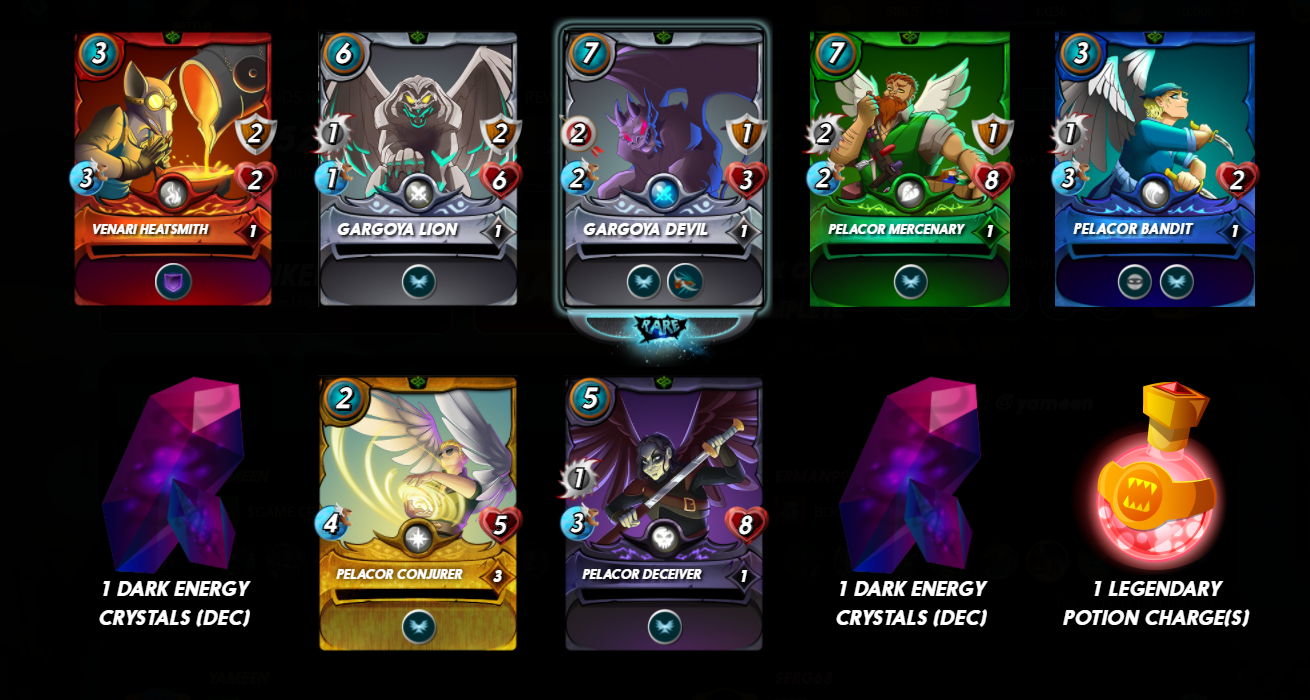 ONE CHAOS LEGION PACKS OPENING:
I got one chaos legion pack from the last season's end rewards. After claiming my rewards I directly opened it. I was very lucky to get two Epic cards and one rare card. In the below screenshot you can check the total value of this pack is 6.69$.



GOLD LEAGUE TIER ADVANCEMENT :
Today my Gold league tier got advanced to Gold 1 from Gold 2. My pending season-end rewards increased from 26 to 30 and daily quest rewards from 7 to 8. There are still 8 days left in the current season and I think I will easily reach the diamond league this time because half of the season is still remaining.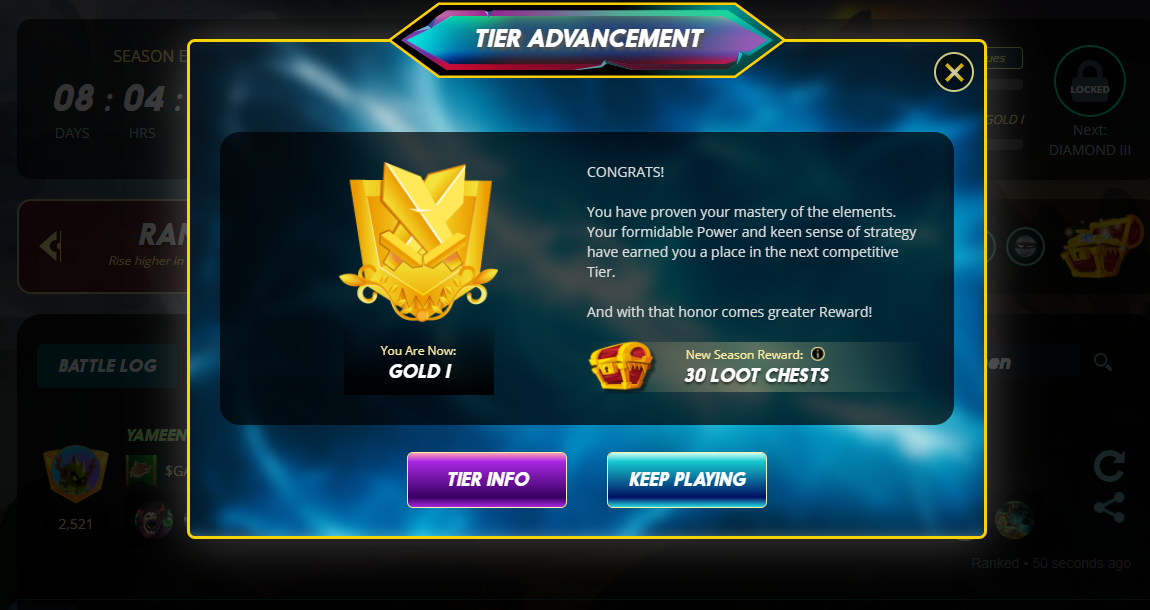 About Quest:
Today's quest was given in the Fire splinter but I changed it because I mostly don't like to play the fire splinter quest. The new quest was given in the Sneak monsters that I completed very easily. I used all splinter monsters to complete my quest. I easily won five battles with sneak ability monsters and completed my quest in 40 minutes. After completing my quest my rating was above 2400 so I tried to reach the gold 1 league and played for one more hour. At the end I reached the gold 1 league and claimed my rewards in it. Currently, I am playing in the Gold 1 league so I was rewarded with 8 loot chests. In today's quest rewards, I got 8 cards.
Claimed Quest Rewards: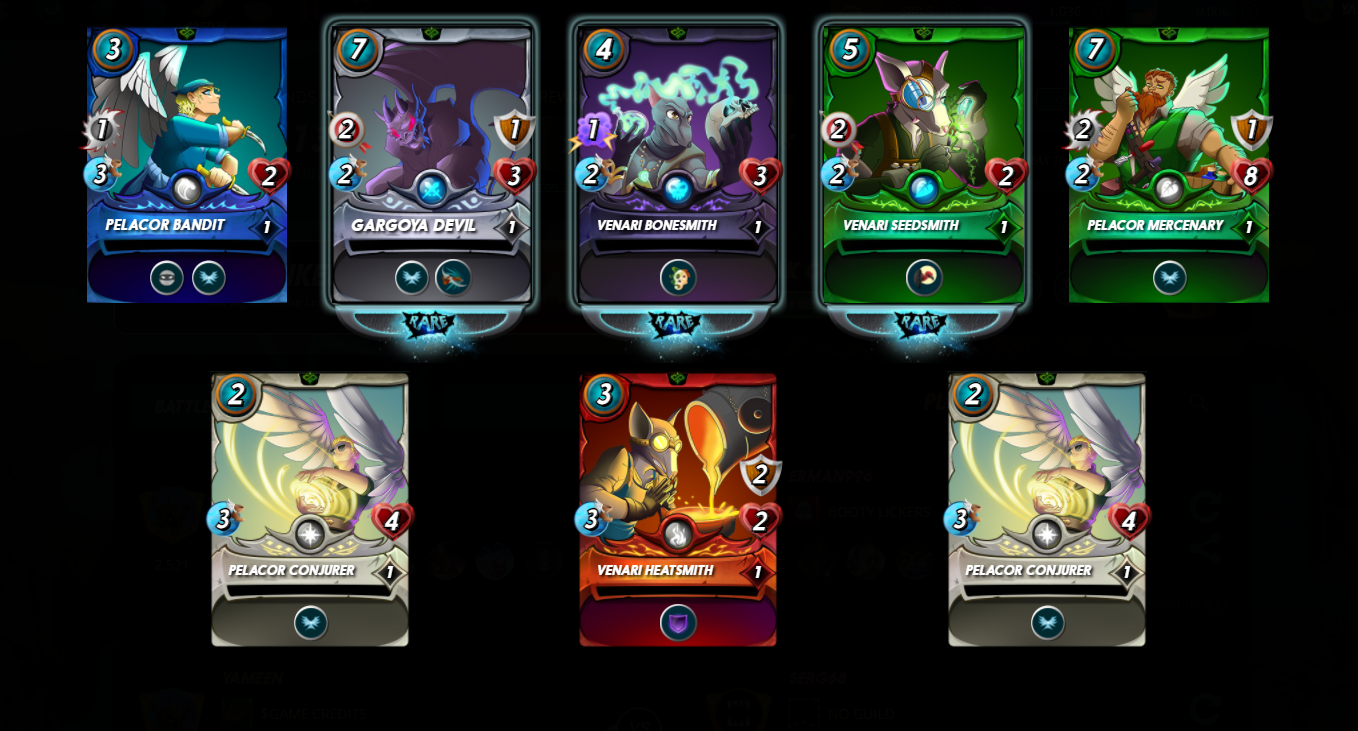 My Current League and Rating:
In the below screenshot you can check there are still 08 days and 03 hours left in the current season. My gold league tier got advanced to the Gold 1 league due to which my pending rewards increased to 30. My current league is Gold 1 and today I reached a 2521 rating.



This is all about today, Thanks for visiting my blog.

JOIN SPLINTERLANDS
If you are new to Splinterlands and want to join, you are welcome, you can join from the below link.
https://splinterlands.com?ref=yameen

If you are a newbie and want to ask something, you are welcome I am always available 🤚 to help you.
All images used in this post are downloaded from the Splinterland official website.
Thanks in advance If you like my post and show some support.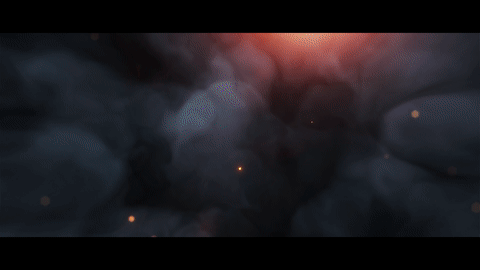 ---
---