Mis primeros pasos en Risingstar // My first steps on Risingstar [ES/EN]
Hola a tod@s, hace poco vi un vídeo de la Academia Libertad sobre el juego Risingstar y me interesó desde el principio el proyecto de poder ganar una criptomoneda sin tener que realizar ninguna inversión ya que en todos los demás juegos hay que hacer una inversión, pequeña o grande pero hay que hacerla.
Hello everyone, I recently saw a video of Liberty Academy about the game Risingstar and I was interested from the beginning in the project of being able to earn a cryptocurrency without having to make any investment because in all other games you have to make an investment, small or large but you have to do it.
Al principio no sabia ni como jugar, pulsaba el Start de las misiones y veía que me daban Starbits al completarlas pero no sabía ni como ni porque, me puse a buscar información y encontré Music4life y los post de los demás compañeros que hay aquí realizando artículos en los que explican como se juega a Risingstar, como hay que hacer para progresar en el juego, las diferentes estrategias que se pueden utilizar y encima hay sorteos diarios de cartas que hacen muchos de los participantes para ayudarnos a los que empezamos.
At the beginning I didn't even know how to play, I clicked on the Start button of the missions and I saw that they gave me Starbits when I completed them but I didn't know how or why, I started looking for information and I found Music4life and the posts of the other colleagues that are here making articles in which they explain how to play Risingstar, how to progress in the game, the different strategies that can be used and there are daily draws of cards that many of the participants make to help those of us who are just starting out.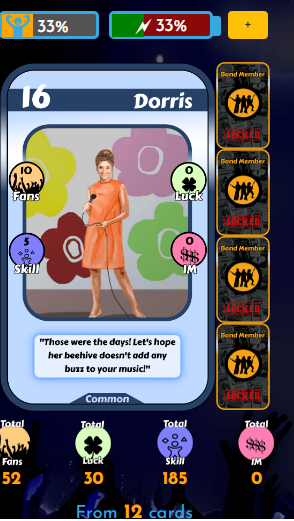 Como podeis ver en la foto soy un novato en Risingstar, solo tengo 12 cartas, la mayoría de las cuales he conseguido en los sorteos que hacen otros participantes aquí en Music4life, tengo el EGO muy alto pero ahora ya se porque lo he leído en un articulo de un compañero que tengo que subir el Skill para que me afecte menos el ego y poder conseguir mas Starbits en cada misión.
As you can see in the picture I am a newbie in Risingstar, I only have 12 cards, most of which I got in the raffles made by other participants here in Music4life, I have a very high EGO but now I know because I read it in an article of a colleague that I have to raise the Skill to affect my ego less and get more Starbits in each mission.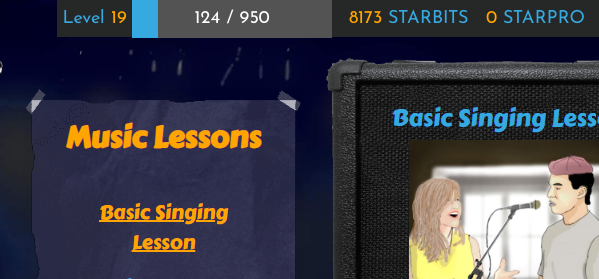 De momento solo estoy en nivel 19 y mi ranking mejor ni lo pongo porque es muy bajo, pero el juego me tiene enganchado y juego todos los ratos libres que tengo para aumentar mi nivel y ganar mas Starbits, en las proximas semanas espero aumentar mi nivel y poder contaros mis progresos, un saludo.
At the moment I'm only level 19 and my ranking better not even put it because it is very low, but the game has me hooked and I play all the free time I have to increase my level and earn more Starbits, in the coming weeks I hope to increase my level and to tell you my progress, greetings.
---
Posted via MusicForLife.io
---
---