My third Leo Power Up Day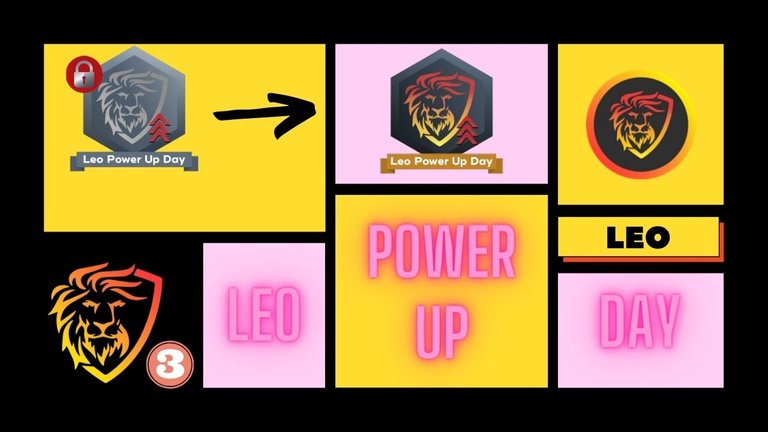 Here as always, another month another $LEO POWER UP DAY making our voting power stronger in leo and getting the beautiful LPUD badge, you get it every month on the 15th, you have 24 hours on the 15th of each month.

Before:

Now:

Now yes, with this Leo Power Up of 84.978 ✔️ $LEO we have 275.961 in LP, not bad, now our voting power has increased and we will continue to support the project on a monthly basis.


Although 0.009 Leo looks small, it is a step by step in this crypto world, and it doesn't stop here, apart from the HPUD (Hive Power Up Day) that I do every month, I will also take the boldness to stake other tokens to generate passive income, apart from also some others to show my support and simply not sell tokens betting on the future:

+THGAMING = 7,921.69383 ✔️

+POB = 50.0386269 ✔️

+PGM = 150.1048061 ✔️

+PIMP = 203.8821 ✔️

+NEOXAG = 126.59971397 ✔️

+LEO = 84.978 ✔️

What is the staking for, several projects that launch some token have several options some available for others and others not, but in conclusion and talking about the LEO token we will receive more reward for healing as our LP will be higher, the others as PGM, PIMP we can use them in the commands as an example: !PGM / ! PIMP to give fragment of the token to the user we want in the comments of your post, also as THG will give us a percentage daily depending on the total that have staked, remember that they are not all the same, each has a peculiar function and depends on what the token aspires, then leave the link to the page of each of the tokens mentioned.
---
THG:
Website
https://linktr.ee/Threshold_Guardian_Gaming
---
POB:
Website
---
PGM:
Website
---
NEOXAG:
Website
https://www.neoxian.city
---
LEO:
Website
---
Remember to do the LPUD before the end of the 15th of the month to get the badge, the time and all other information can be found at: https://hivebuzz.me/



ydaiznfts#1000 El club de Rising Star

El club de Rising Star

Twitter

Reddit
Thanks for reading, huge hug from ydaiz⭐

---
---