Cryptobrewmaster Pocket Guide ~ Water Tower ~
I love the game Cryptobrewmaster and I see that there is not much clear and schematic information on the web about the game. So I'm going to make a very visual pocket guide without details or prose. Only useful and practical information to start playing.
Water Tower
Today we are going to see how to produce Water with the Water Tower. Remember that influence NFTs are needed to produce any resources.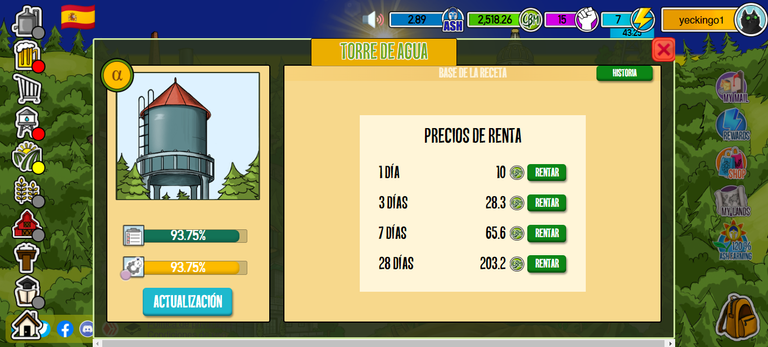 In this image we can see the Water Tower. In order to use it, you have to pay a rent in the form of CBM. Depending on the time of use there is one cost or another. The maximum is 28 days.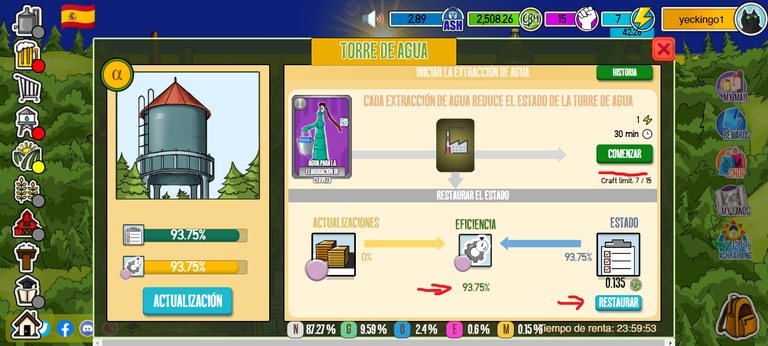 Once we have paid the rent we are inside the tower, we see it in this image. Using it is as simple as giving it to start, it will take 30 minutes to produce water. In the tower we can produce water of different qualities randomly. To improve our chances we must maintain high efficiency, this has a cost in CBM.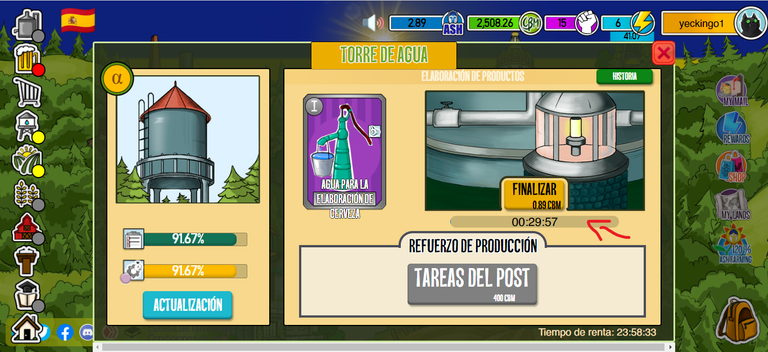 We are already producing water in our tower. If we are in a hurry we can always advance production, that is if we pay a cost in CBM.
I hope you have been useful, see you in the next chapter.
Have a happy day!
If you have been interested in the game and you have not yet registered, you can use my link
https://www.cryptobrewmaster.io/game/invite?ref=adeeefd535594a1a942ec5997b4a041c&code=AlphaBonus
Tell me you signed up from him and I'll help you get free ingredients.
---
---