My first week in Hive FPL, in the middle of the table.
It was my first week participating in the Hive FPL League and I showed that I am not a great connoisseur in the Premier League. I finished the first day with 56 in line with the average. The best score was 119 Points.

This is the team I chose to compete in the Hive FPL league. I think I don't have a very good defense according to the results obtained. Liverpool had a bad start to the season and that also penalized me.
What changes would you make?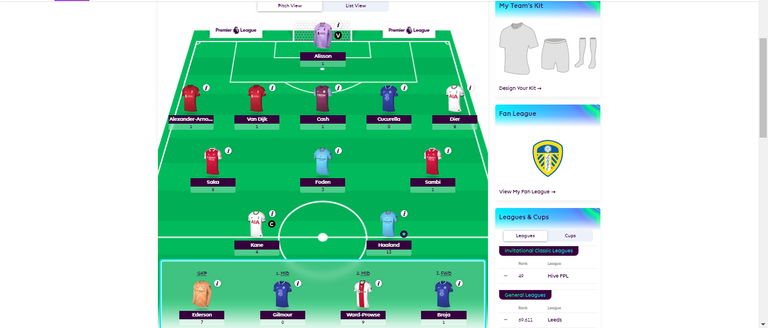 ---
---