My second week in Hive FPL, in the middle of the table.
Second day participating in the Hive FPL league and it hasn't gone much better than the first day. This day my team was more balanced even so I only made 48 points below the 56 of the previous week.

Another week my team was penalized by the defense and Liverpool is not making a good start to the season. Anyway this is not how it begins but how it ends.
Drop down to 69th place in the Hive FPL league.
What changes would you make?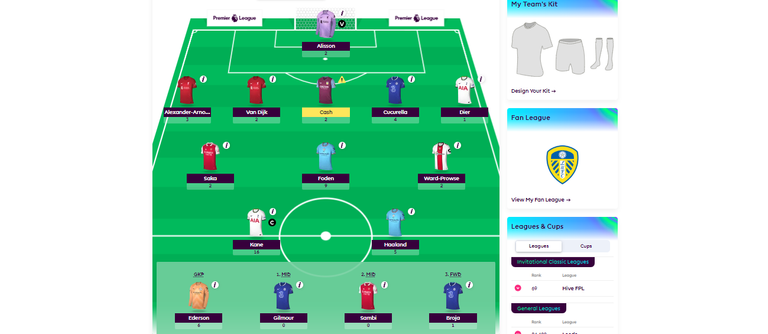 ---
---