Rising Star Giveaway - win 1 Card daily NFT 23
I'm here again, this is the Michael Jordan draw, lucky number 23.
And the card chosen for today is the wonderful Old Cello an instrument that is really difficult to play but that emits a fantastic sound.
Halfway between level 71 and 72, getting closer and closer to moving forward and starting to create my band.
The card of the day is:
i44 Old Cello
Supply : 5000
Issued : 1008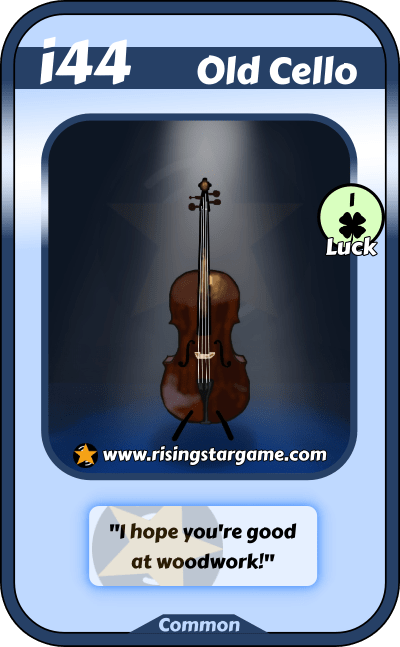 The winner of the draw @luizeba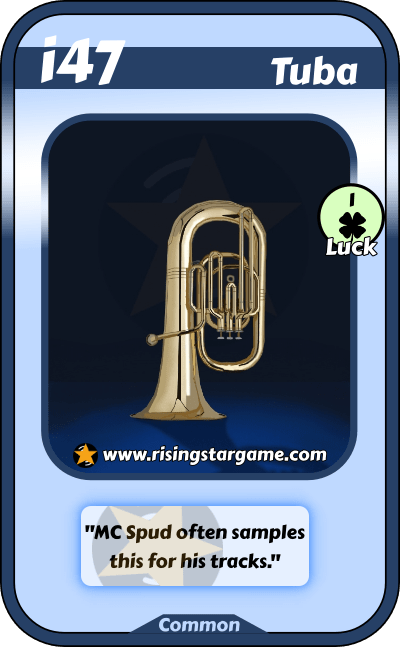 Rules of participation in the draw:
Follow me, to be attentive to all the draws
Vote this post
Leave a comment with your name Rising Star
The giveaway is active until the next publication.
Others awards:
I will vote 100% on the first comment
I'll give some Luv to the second comment
I will distribute some pizza to the third comment.
Participants in previous draws:
@tokutaro22 @subidu @zenitsu12 @oxidil @mimismartypants @dubble @jfang003 @mario02 @mpoukovo @maurojd @alejoca @lacandela @new.things @trentonlundy1 @emd012 @saimaali @imfarhad @ninjamike @spiritverve @luizeba @master.splinter @astrocat-3663 @lofone @dlmmqb @amaillo @harlowjourney @ssebasv @ijatz @barreloflaughs @captaincryptic @darmst5339 @circlebubble @specialfeelings @lologom @lxsxl @florecitamejias @marvinix @bitandi @diochen @harpreetjanda @belzebuzi
If you don't want me to tag you, make a comment and I'll delete you.
If someone still does not play this fun NTF music game and wants to use my link https://www.risingstargame.com?referrer=yeckingo1
---
---