Comparte tu batalla | Share your battle 🐍 SPLINTERLANDS🐍 D JINN [ESP🇻🇪 | ENG🇺🇸]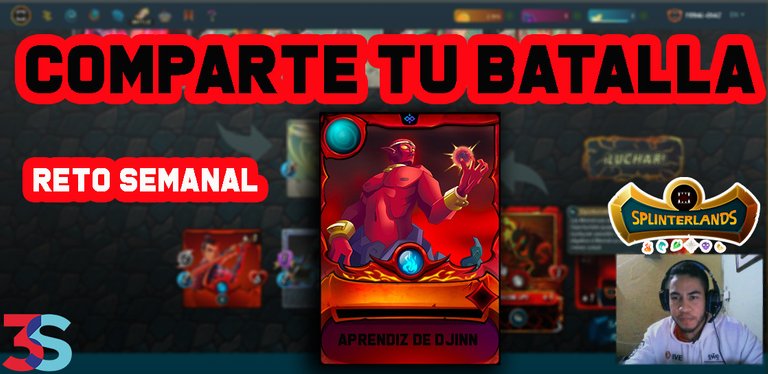 ¡Hola! ¿Qué tal, Splinters amigos? ¿Cómo están? ¡Yo espero que muy bien! En el día de hoy vengo a traerles mi partida de "Desafio Semanal" junto a la carta de DJIN APPRENTICE.
Hi, Splinters, how are you? How are you? I hope you're doing great! Today I'm here to bring you my "Weekly Challenge" game along with the DJIN APPRENTICE card.

VIDEO 🎥➘

░▒▓█ ░▒▓█▓▒░▒▓█▓▒░▒▓░▒▓█░▒
🎮INFORMACION DE LA CARTA 💻 CHARTER INFORMATION🎮


Esta carta Rara de Elemento Fuego posee una mejora de habilidades al nivel 6 en adelante "Golpe Mortal" Su vida tiene un máximo a nivel 4<5 y su daño mágico de 2<4, cómo por último la velocidad de movimiento 2<4.
This Rare card of Fire Element has a skill upgrade at level 6 and up "Lethal Strike" Its life has a maximum at level 4<5 and its magic damage of 2<4, how lastly the movement speed 2<4.


Iniciando el juego / Starting game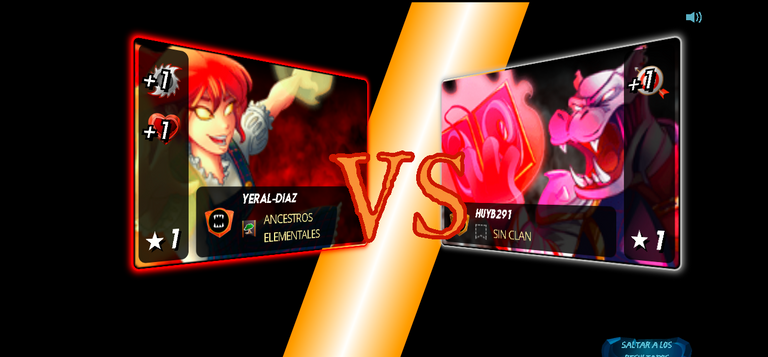 En este modo tuve la ventaja ya que el oponente tenía menor velocidad de movimiento y esto me dió la ventaja de atacar primero y eliminarle su carril trasero, dejando así la partida finalizada en la ronda 3 con ventaja de 3 cartas.
In this mode I had the advantage as the opponent had lower movement speed and this gave me the advantage of attacking first and eliminating his back lane, thus leaving the game over in round 3 with a 3 card advantage.


▓█░👾GRACIAS POR VER // THANKS FOR WATCHIN 👾▒▓▒


Componentes de mi pc:
Intel(R) Core(TM) i3-3110M CPU @ 2.40GHz, 2400 Mhz
Memoria ram: 6Gb
Sistema operativo: Windows 10 Pro. x64 bits
Inter (R) HD Graphics 4000
Components of my pc:

Intel(R) Core(TM)2 Quad CPU Q8200 @ 2.33GHz 2.34 GHz
Ram memory: 4Gb
Operating system: Windows 10 Pro. x64 bits
Inter (R) HD Graphics 4000


╔═══════════════════════╗
▂ ▃ ▄ ▅ ▆ ▇ █ 🐍SPLINTERLANDS🐍 █ ▇ ▆ ▅ ▄ ▃ ▂
╚═══════════════════════╝


░▒▓█▓▒░▒▓█▓▒░▒▓░▒▓█ ░▒▓█▓▒░▒▓█



---
Contenido original por Ұeral Ðiaz🤸‍♂
Original content for Ұeral Ðiaz🤸‍♂

---
▶️ 3Speak
---
---