Hive Open Mic - Week 120 | Amazing(Cover)
---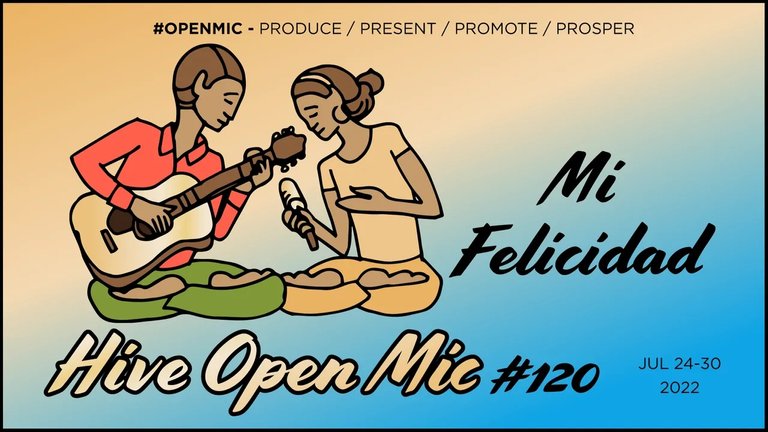 Hello everyone, it's another week of the Hive Open Mic, which unites artists in the community. It's the last week of the month of July,
Wondering why I'm so excited?
This time last year was terrific, horrible, saddening and depressing. I was at my least but for Jesus, who restored me and refilled my happiness till I was strong enough to carry on. This theme is more than just a title, it is me, my experience, my story.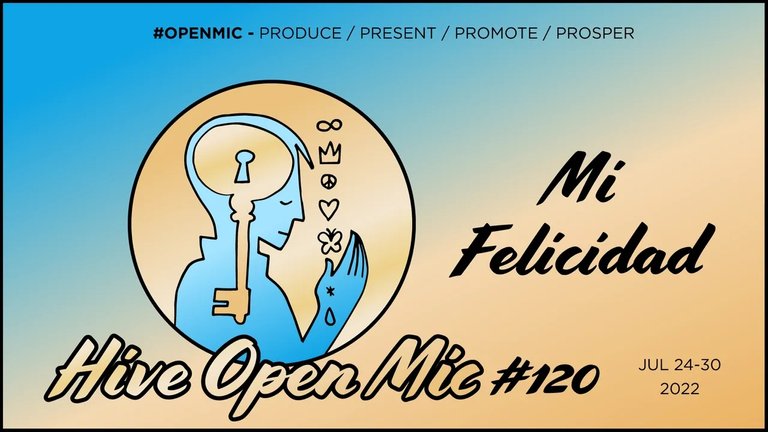 I chose the song 'Excess Love' by popular Nigerian gospel artist, Mercy Chinwo.
The love of Jesus has been a great instrument to my happiness and I can't fail to acknowledge that. Below is the lyrics of the song.
"Excess Love"
Your love is kind, Your love is patient
You fill my heart with so much peace and joy
You're amazing, You make my life feel brand new
You're amazing, You make my life feel brand new
Jesus, You love me too much, oh
Too much, oh, too much, oh, excess love, oh
Jesus, You love me too much, oh
Too much, oh, too much, oh, excess love, oh
Jesus, You love me too much, oh
Too much, oh, too much, oh, excess love, oh
Jesus, You love me too much, oh
Too much, oh, too much, oh, excess love, oh
(Your love is kind, Your love is patient)
You fill my heart with so much peace and joy
You're amazin', amazin' (You make my life feel brand new)
All your promises are yeah (And amen)
(You're not a man, You never lie)
Jesus, You love me too much, oh
(Too much, oh, too much, oh, excess love, oh)
Jesus, You love me too much, oh
(Too much, oh) Too much, oh, excess love, oh
Jesus, You love me too much, oh
(Too much, oh) Too much, oh, excess love, oh, oh, oh
Jesus, You love me too much, oh
Too much, oh, too much, oh, excess love, oh
Too much, oh, too much, oh, too much, oh, excess love, oh
Your love for me, too much, oh
Too much, oh, too much, oh, excess love, oh
Too much, oh (Too much, oh)
Jesus, You love me, oh, that you gave Your life for me
(Too much, oh, too much, oh, excess love, oh)
What manner of love is this (Too much love)
What manner of love is this
(Too much, oh, too much, oh, excess love, oh)
That You gave it all for me, oh God?
Jesus, You love me (Too much, oh), You love me (Too much, oh)
You love me (Too much, oh, excess love, oh)
Jesus, you love me too much, oh
(Too much, oh, too much, oh, excess love, oh)
Jesus, you love me too much, oh
Who am I that You're mindful of me? Hey
(Too much, oh, too much, oh, excess love, oh)
Who am I that You gave it all for me? Hey
Jesus, You love me too much, oh
Too much, oh, too much, oh, excess love, oh
Yeah, Jesus, You love me too much, oh
You love me too much, oh
Unconditional love You have for me, oh
Eloi Eloi lama sabachthani,
You said it all for me, oh
Thank You for lovin' me too much, unconditionally
Thank You for lovin' me too much, oh
Thank You for lovin' me too much, oh
Thank You for lovin' me too much, oh
You love me too much, oh
Thankyou for visiting my post, I'm truly grateful.
Let's do this again next week
---
▶️ 3Speak
---
---