I will do your thumbnails for HIVE tokens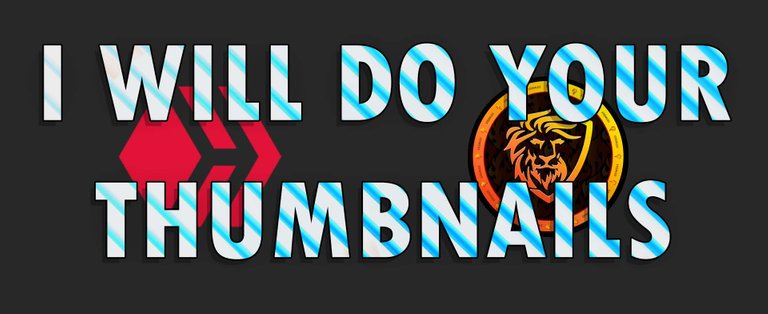 I am involved in photo and video editing for years now
A year ago I finished my school and I'm now trying my best to find a job or different missions in that profession.
And while I'm looking for Job I'm starting my own business to do work for myself and be my own client. I have plans to have my youtube channel and to start streaming in few months. I'm just preparing everything. But I also want to continue to do other things and I would really love to work for a lot of people and that's what I'm sharing in this post.
I already created my gig on Friverr about photo editing. And as you can see if you click, Nobody never asked me anything on that because I did not really try to look for new people to work for.
On my Fiverr Gig page you can see few editings I posted :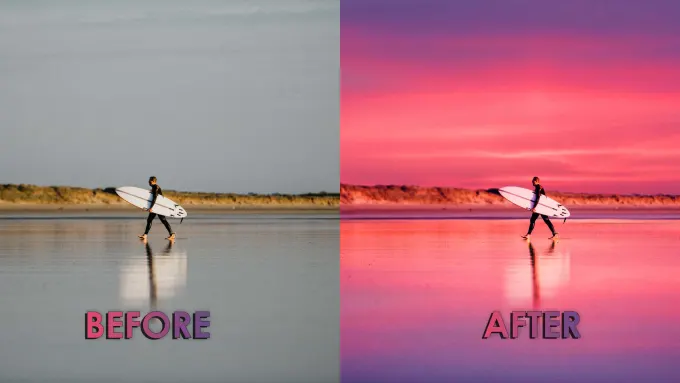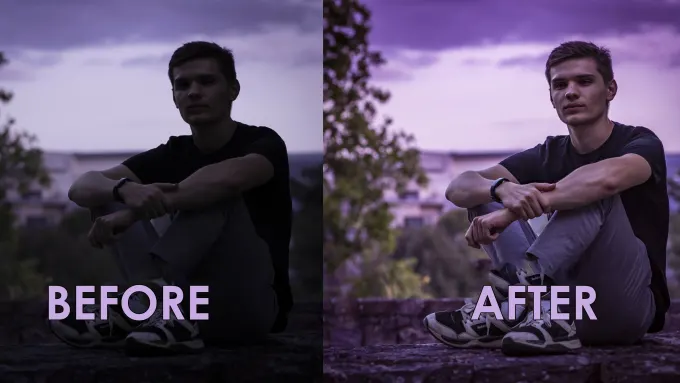 As you can see this one is my profile picture.
I made another one in something like 10-20 minutes, I totally incrusted myself (the original picture is almost the same as the picture just above)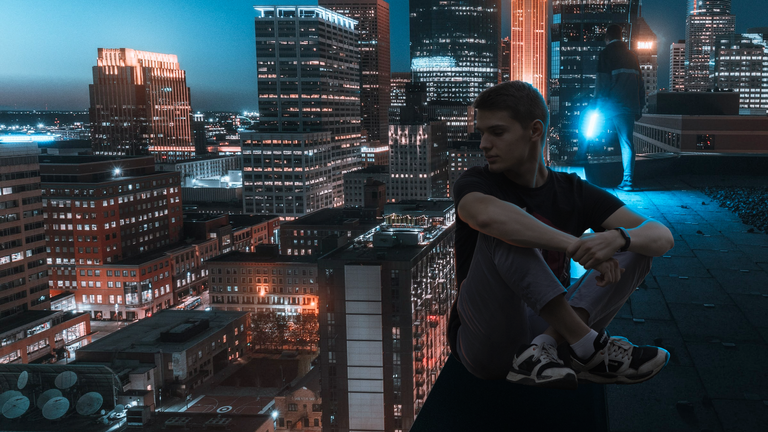 I can do editing, light enhancement, colorgrading, background removal and much more.
Here on hive I do all my thumbnails myself and always try to do each little picture I have to use myself too.
What I want to do here is to work for you !
If you have anything you want to do we can try to figure out together how much it will cost to do it.
If you are asking for thumbnails or background removal the price would be pretty cheap, most of time under $1-2. If you want more complicated editing or color grading prices would be at a minimum of $3.
For that you can contact me on Discord, my name and tag is "Ykretz #8677"
If you want to do video things are more complicated but we still can work together !
First of all, to know what I can do you can see my website on which you will see most of my work and my demo reel, I'll share it again just for pleasure :
If you want me to edit you videos there are few rules :
If someone is speaking in the video it needs to be in english. In English (or french) because I need to understand what I'm editing, I'm sure you can hear that.
Or you'll need to give me the translation but that could still be problematic.
The prices are slightly higher than photos and depending on what the video is, each minute would cost at least one or few $.
Let's sum up

⟨ $1-3
Background removal
Posts' thumbnails
Crop/Resize
Easy incrustation
⟩ $3
Complex incrustation
Color correction/grading
Any huge editing with sky/lights and shadows to add to objects.
---

Minimum $1-3/ minute
Short Animations
Editing (cuts, transitions, adding musics, creating a rhythm.
Color grading/correction
Special effects
Adding subtitles
For any kind of stuff, music clips, advertising, pokemon booster pack opening or even a splinterlands pack opening, a short movie or a short clip from a stream.
If you don't see in my option something you would like to do, don't hesitate to contact me to know if I could do this !
Making content directly from Hive would be really awesome, especially for communities like #CineTV, seeing original Hive content would be awesome, as much as we can see a lot of music creators on #MusicForLife !
I'm really prout to be apart of this huge platform with all their different communities and I'm sure that there are still a lot more things to create between us on hive than we already are.
As I said I'm creating my own business and everything isn't finished but things will change, I'll have a better website with my logo and I hope to be more organized 😅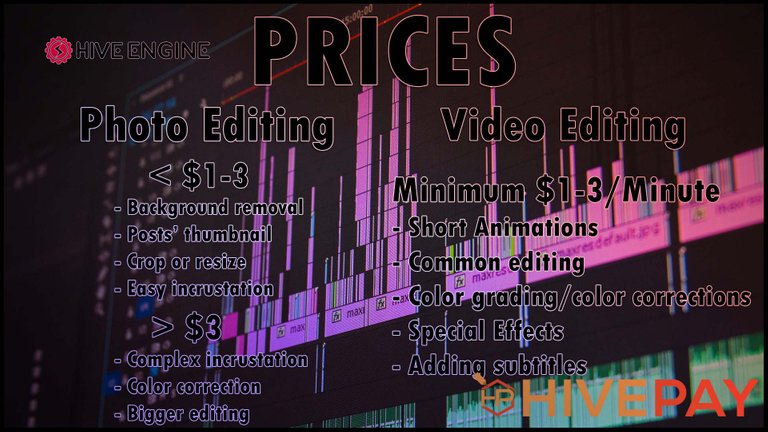 Join me on Noise.cash and read.cash and earn BHC for your posts and comments. Stake your earnings on Nexo and earn up to 8% APY in dividends.

Join me also on Publish0x
The website that rewards both readers and authors with ETH and ERC-20 tokens

Share your unused bandwidth and get paid for that with Honey gain
---
---