no LP Rewards on Tribaldex.com ?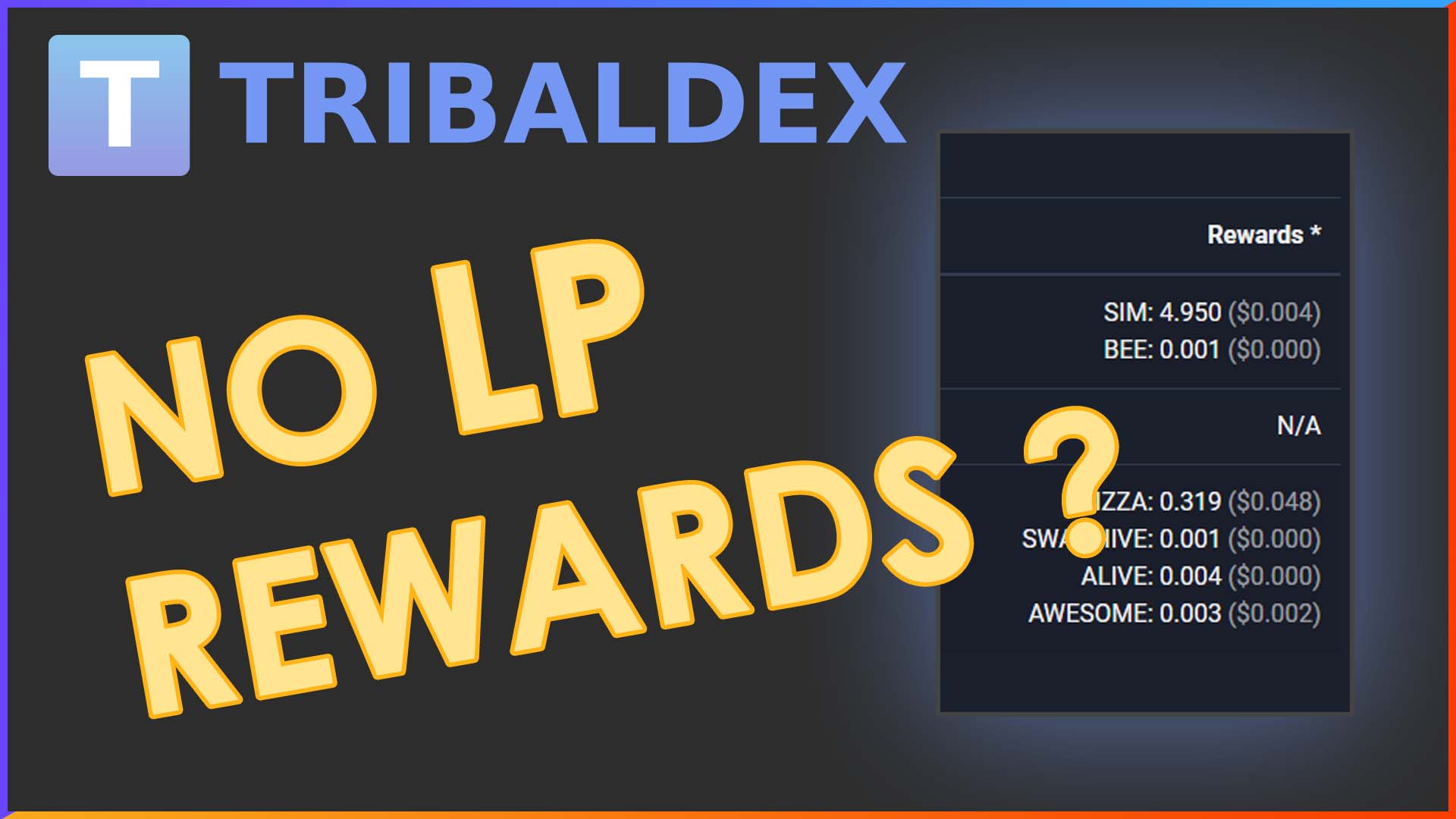 First of all, sorry for this post which can seem a little too simple but I have a question and this is the best way to find an answer.
I've already started DeFi especially thanks to CubDeFi. But I saw there was also liquidity pools here on Hive ! So I wanted to see if it was possible to participate !
I'm not really the best to do some research so it took me at least one hour to understand how to find those DieselPools on Tribaldex ! And now I am a little lost. It seems to me there is no rewards, not even from fees like there is most of time. So I'm not really understanding the goal, just providing liquidity while it could just be sold on the market on Hive-Engine, staked or delegated to give rewards to peoples.
If I'm wrong, please correct what I'm saying, but I don't find any details to understand how it works.
But there are also some different pools !


This one seem to be offering rewards for the LP providers, there are currently 4 like this and I decided to provide liquiditiy for the SWAP.HIVE:PIZZA and the SWAP.HIVE:SIM pools and now look at this :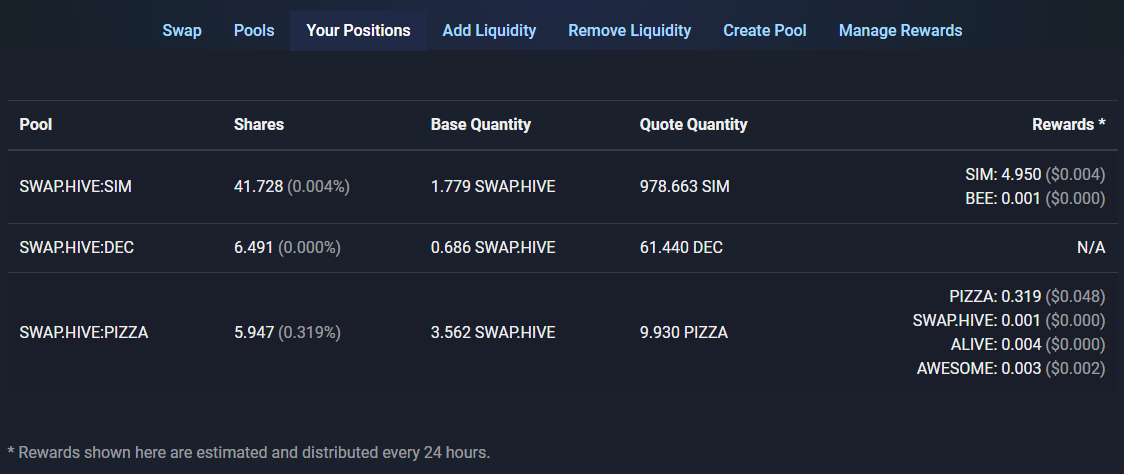 I don't have a lot of tokens to put on LP and this is a test so my participation is pretty thin. You can see on the right what seem to be rewards. Estimated and distributed every 24 hours, but there is something I don't understand, I'm providing liquidity for HIVE:SIM since weeks and I never received a single SIM in reward, nor a little fraction of BEE.
That's why I'm posting here, Do I have to do something to get those rewards ? Do I have to claim them somewhere ? Because I don't find anything and I am starting to despair. I don't know if I will see those rewards one day and if all the ones I should already have are lost or not..
If you have any idea on how I can get out of this situation that would really help me a lot ! Because here I don't see any interest or putting my tokens on Tribaldex if I don't earn anything and even loose some rewards.
Posted Using LeoFinance Beta
---
---