Mein Status im Risingstargame und Giveaway #33 [DE/ENG]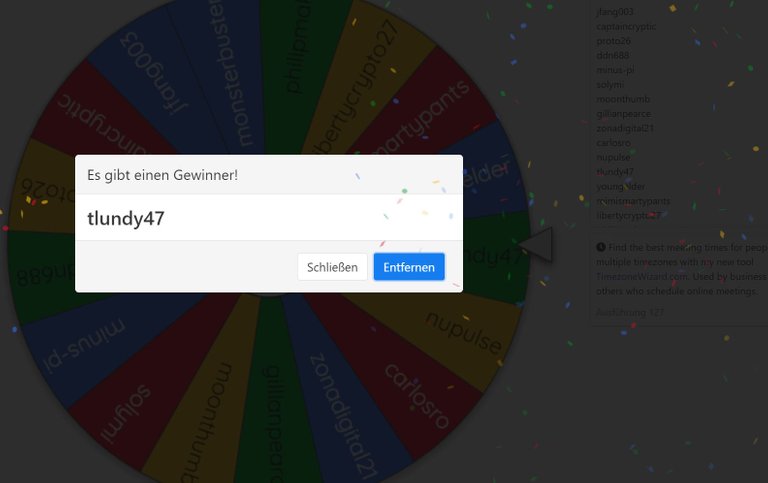 Aus 17 Teilnehmern hat das "Wheel-Of-Names" @tlundy47 als Gewinner auserkoren. Herzlichen Glückwunsch.
[ENG]
The Wheel-Of-Names has chosen @tlundy47 as the winner. Congratulations!


In der letzten Woche habe ich angefangen, einen Teil meiner Starbits zu staken. Somit verdiene ich jetzt bei jedem Verkauf einer "Record" ein paar Starbits.
Da ich im Moment einiges an Starbits habe, habe ich insgesamt 220.000 Starbits im Record-Staking.
In dieser letzten Woche hat mir das einen zusätzlichen Gewinn von 11329 Starbits eingebracht. Nicht Schlecht!
In the last week I started staking some of my Starbits. So now I earn a few Starbits every time I sell a "Record".

Since I have quite a few Starbits at the moment, I have a total of 220,000 Starbits in Record-Staking.

This past week, that gave me an additional profit of 11329 Starbits. Not bad!


vlab.finance
Bei VFTLAB habe ich insgesamt 97000 Starbits im Staking. Allerdings habe ich hier jetzt in einer Woche dafür ca. 20 VFT-Tokens bekommen. Diese haben im Moment aber leider nur einen Wert von unter einem Dollar. Diese wollte ich zu diesem Kurs noch nicht verkaufen. Vielleicht kaufe ich mir hiervon auch später die WAX-NFT´s, wenn sich am Kurs nichts ändert. Ich warte hier entspannt ab.
At VFTLAB I have a total of 97000 Starbits in staking. However, I have now received about 20 VFT tokens here in one week. Unfortunately, these only have a value of less than one dollar at the moment. I did not want to sell these at this rate yet. Maybe I will buy the WAX-NFT's from this later, if nothing changes in the price. I wait here relaxed.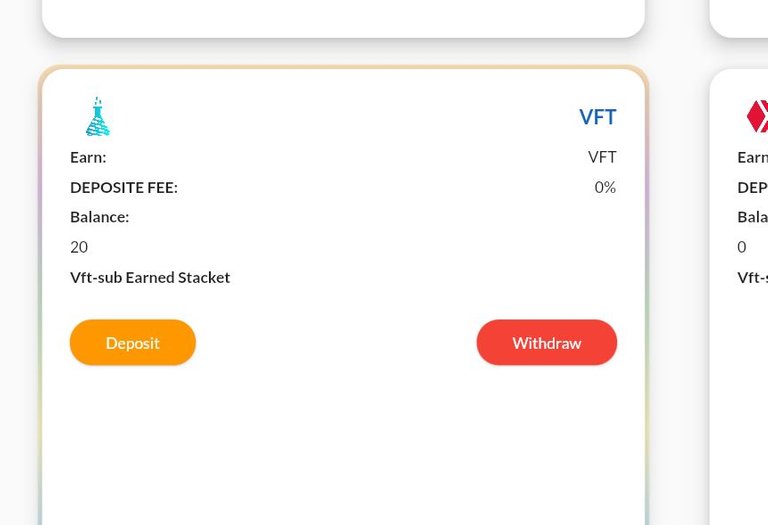 Es gibt einen Haufen neuer Karten im Risingstargame. Leider hatte ich noch keine Zeit und Gelegenheit, mir alle anzusehen. Ich hoffe, dass ich die 1 Millionen mal bald zusammen habe, damit ich wieder mehr Packs öffnen kann.
There are a bunch of new cards in the Risingstargame. Unfortunately I haven't had the time and opportunity to look at all of them yet. I hope to have the 1 million times together soon so I can open more packs again.
Durch die zusätzlichen Einnahmen im Record-Staking habe ich jetzt etwas mehr als 650-Tausend Starbits. Zwei-Drittel sind also geschafft.
With the additional income in record-staking, I now have a little over 650-thousand star bits. So two-thirds are done.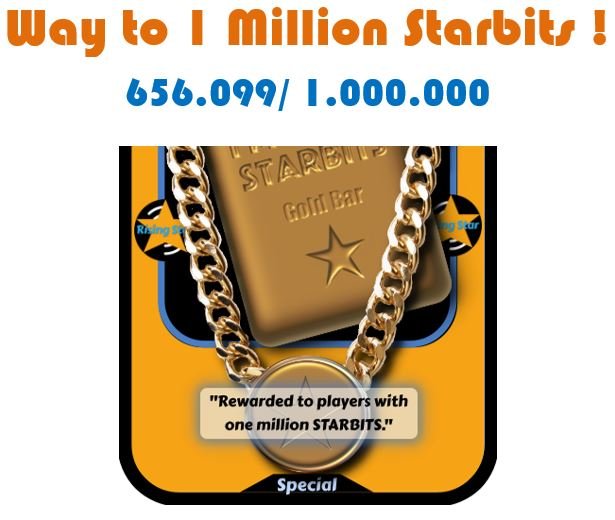 Im Moment stehe ich bei Level 143(+3)
Gespielte Minuten der letzten 7 Tage: 4730 (-105)
Anzahl Missionen: 6730 (+208)
Rang: 56 (0)
At the moment I am at level 143 (+3)
Played minutes in the last 7 days: 4730 (-105)
Number of missions: 6730 (+208)
Rank: 56 (0)

G I V E A W A Y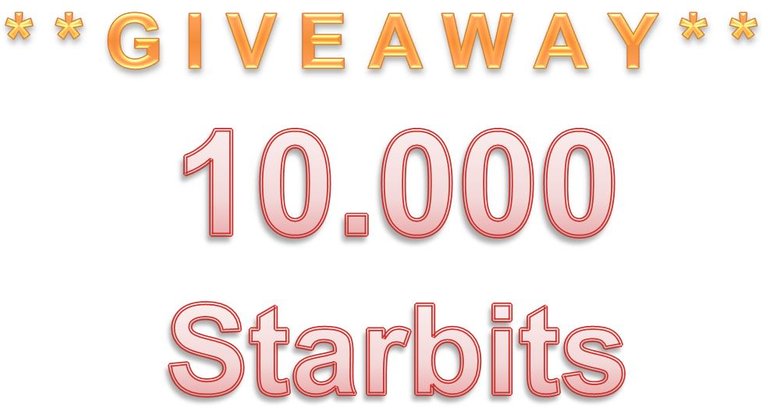 In dieser Woche verlose ich wieder unter allen Kommentaren 10.000 Starbits, damit ihr euch selber ein Pack holen könnt. Viel Glück.
This week I'm giving away 10,000 Starbits again among all comments, so you can get a pack for yourself. Good luck.
Regeln
Bitte schreibt irgendwas in die Kommentare
Dauer der Verlosung ca. 7 Tage
Upvote- oder Reblog darf, muss aber nicht
Mindest-Reputation: 40
Bitte nur mit einem Account teilnehmen
Bots sind verboten
Der Gewinner wird zufällig ermittelt und hier bekannt gegeben
Rules

Please leave a comment
Duration of the raffle approx. 7 days
Upvotes are not necessary but welcome
Minimum reputation: 40
Please only participate with one account
Bots are prohibited
The winner will be determined at random
Wer noch nicht Teil des Spiels ist kann gerne meinen Link verwenden und direkt loslegen.
If you are not part of the game yet, please use my link and get started right away.
RISINGSTARGAME

Außerdem empfehle ich euch noch @Rabona den Soccer-Manager auf der Hive-Blockchain!
I also recommend @Rabona the Soccer-Manager on the Hive-Blockchain!
Rabona.io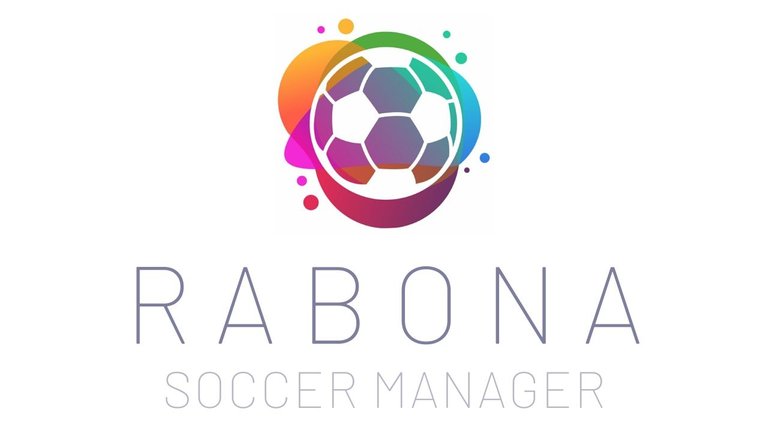 ---
---
All pictures are from @risingstargame #risingstar #risingstargame and @Rabona

Bisherige Teilnehmer / previous participants:
@bitandi @musicuniversity @fabiyamada @simsibee @monsterbuster @ciderjunkie @itharagaian @lammbock @cryptosimplify @gillianpearce @libertycrypto27 @shenan @clipman77 @borav @mima2606 @cryptofiloz @guurry123 @sirdemian @nupulse @bocatan @hykss @jfang003
@cst90 @proto26 @mimismartypants @handtalk5 @moonthumb @carlosro @detlev @captaincryptic @stefano.massari @solymi @ivangeevo @viniciotricolor @youngelder @ddn688 @netsrac @zonadigital21 @philipmak
---
---