[ESP-ING] Tag about Hive | Tag sobre Hive
❣ Un saludo queridos Hivers❣
❣ Best regards dear Hivers❣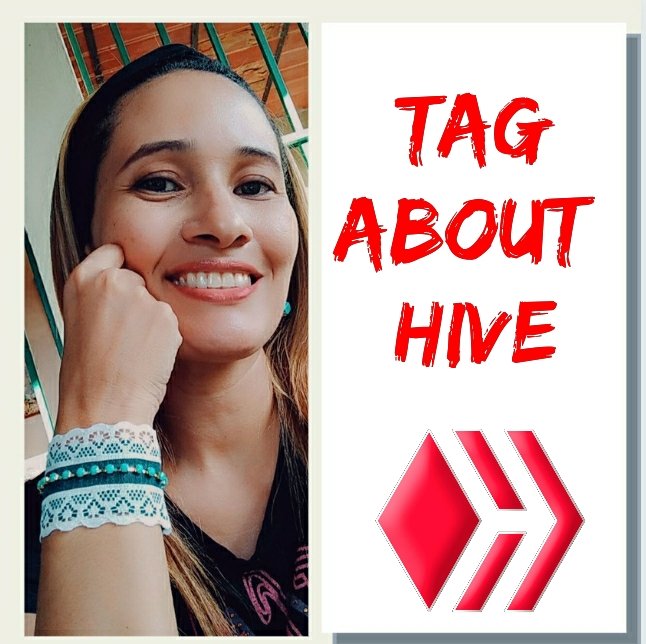 Nuestra querida @gabygonz nos trajo una iniciativa especial sobre un tag de #Hive maravillosa, y todos los que hacemos parte de esta plataforma podemos responder, ya que son preguntas interesantes que nos permiten conocernos un poco más porque a lo mejor muchos tenemos algunas similitudes de cómo llegamos aquí o que nos gusta, si que vamos a responder.
¿Antes de entrar a Hive te gustaba escribir y leer?, ¿y si no es así ahora te gusta?
Una de las cosas que siempre ha llamado mi atención es leer y escribir, la lectura es un mundo mágico que nos lleva a lugares inimaginables y nos abre horizontes de sabiduría que no conocemos, y escribir lo hacía a veces sobre todo mis pensamientos, no es que era asidua escritora pero siempre me había gustado, sobre todo la poesía aunque en Hive no escribo mucho de ella.
Before joining Hive, did you like writing and reading, and if not, do you like it now?
One of the things that has always caught my attention is reading and writing, reading is a magical world that takes us to unimaginable places and opens horizons of wisdom that we do not know, and writing I did sometimes especially my thoughts, not that I was a regular writer but I had always liked it, especially poetry although in Hive I do not write much of it.
---
¿Del 1 al 10 cuanto creas contenido para Hive?
Diría que un 7% ya que me gustaría tener el tiempo completo para crear contenido y es que muchas veces por motivos personales en el hogar no puedo crear contenido, me gustaría sentarme en la computadora y no pararme de allí hasta terminar todo, pero siempre tengo otra cosa que hacer y las ideas se me van y no puedo crear al 100%.
From 1 to 10 how much do you create content for Hive?
I would say 7% because I would like to have the full time to create content and many times for personal reasons at home I can not create content, I would like to sit at the computer and not stop there until I finish everything, but I always have something else to do and the ideas go away and I can not create 100%.
---
¿Hace cuánto tiempo fue tu primera publicación?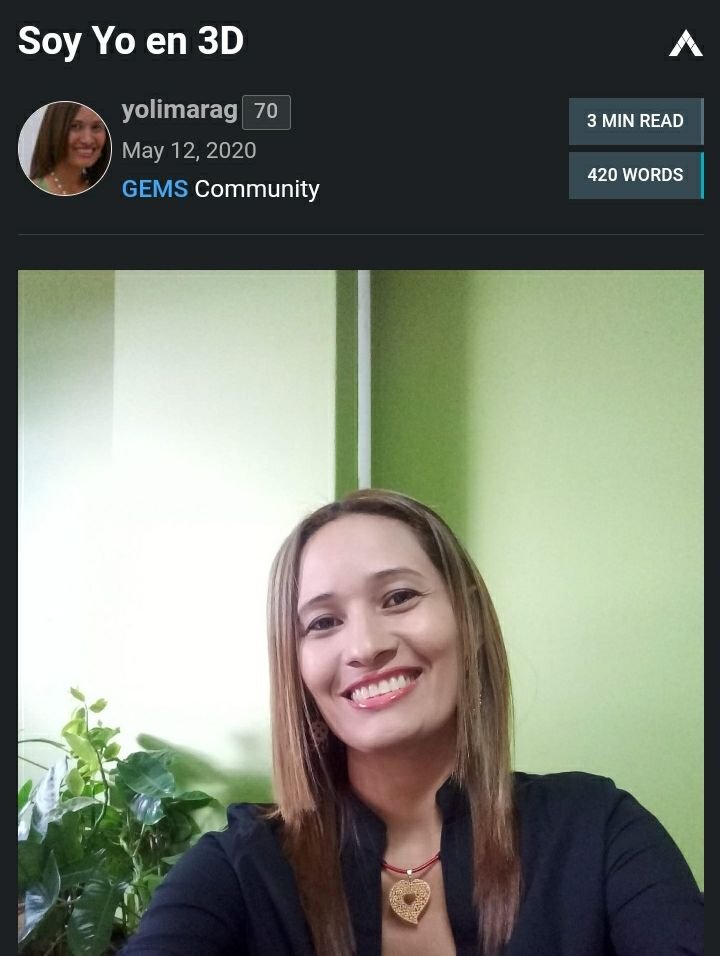 Mi primera publicación fue el 12 de Mayo que fue el día de mi presentación en la colmena, como olvidar ese día que fue el inicio de un amor hacia esta maravillosa plataforma, ya que comenzaba a crear y a entender el maravilloso mundo de las Criptomonedas.
Aún no he cumol6el año, ya falta poco y que hermoso y productivo ha sido el tiempo aquí.
How long ago was your first publication?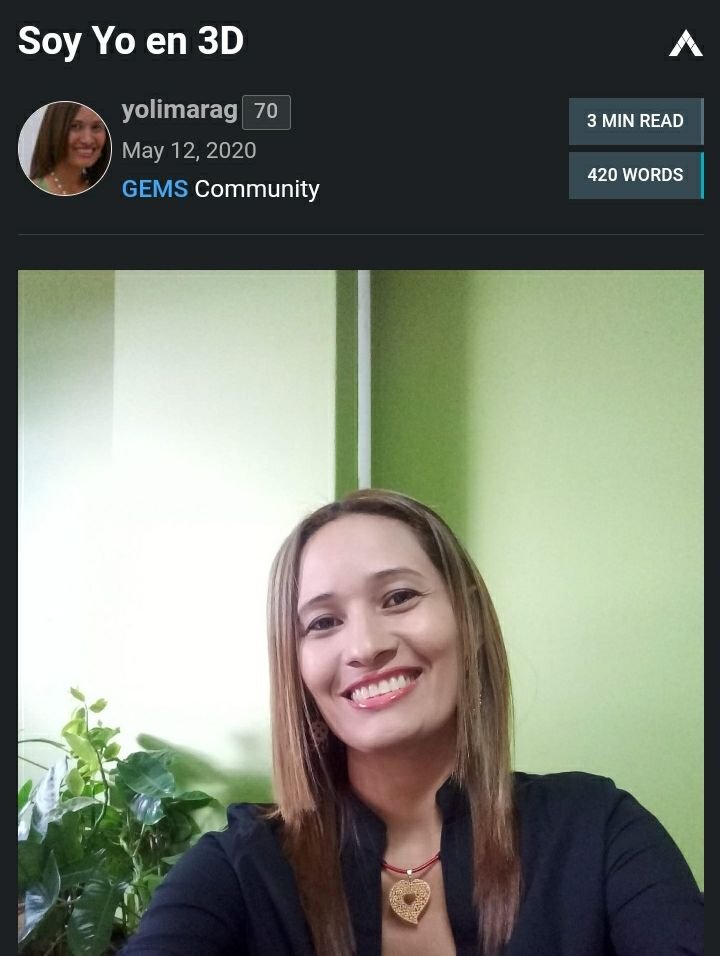 My first publication was on May 12th which was the day of my presentation in the hive, how to forget that day that was the beginning of a love for this wonderful platform, as I began to create and understand the wonderful world of cryptocurrencies.
I have not yet completed the year, and it is not long yet and what a beautiful and productive time has been here.
---
¿Cómo llegaste a Hive?
Llegue gracias al programa de entrenamiento de @Rutablockchain por parte de @danielvehe y @enmy me instruyeron y aún lo siguen haciendo, siempre agradecidas por ellos y el programa de la dra ojo, quien por WhatsApp reclutaron muchas personas y yo tuve la dicha de estar allí.
#### How did you get to Hive?
I arrived thanks to the @Rutablockchain training program by @danielvehe and @enmy instructed me and still do, always grateful for them and the program of dra ojo, who by WhatsApp recruited many people and I had the joy of being there.
---
¿Qué es lo que mas te gusta de Hive?
Me gusta la diversidad que hay en Hive, cualquier persona puede hacerlo y aprender a usarlo.
Me gusta que existen diversas comunidades y se hablan de muchos temas.
El contenido de Hive es descentralizado, no existen restrinciones al publicar.
Y lo mejor de todo tu aporte es apreciado y remunerado.
What do you like most about Hive?
I like the diversity in Hive, anyone can do it and learn how to use it.
I like that there are diverse communities and many topics are discussed.
The content of Hive is decentralized, there are no restrictions when publishing.
And best of all, your contribution is appreciated and remunerated.
---
¿Cuál fue tu primera impresión cuando sacaste dinero por primera vez aquí en Hive?
A la semana de estar e #Hive puede ver que en mi cartera ya había una pequeña ganancia, no era mucho en realidad pero eso bastó para darme cuenta que podía hacer mucho más.
Mi cara de sorpresa y satisfacción fue increíble ya que yo no creí que esto fuera realidad, una plataforma que te recompensará por tú contenido, inmediatamente informe a mi esposo e hijos quienes tampoco lo creían. Realmente fue sorprendente.
What was your first impression when you withdrew money for the first time here at Hive?
Within a week of being on #Hive I could see that in my wallet there was already a small profit, it wasn't much really but that was enough to realize that I could do much more.
My face of surprise and satisfaction was incredible because I did not believe that this was reality, a platform that will reward you for your content, I immediately informed my husband and children who did not believe it either. It was really amazing.
---
¿Cuánto quieres mejorar tu maquetado?
Me gustaría mejorar un poco más, aunque no creo que mi maquetado sea malo pero hay cosas que me faltan y deseo aprender, he visto unos muy buenos y quisiera poder hacerlos pero aún me falta códigos para ello, pero se que poco a poco aprenderé.
#### How much do you want to improve your layout?
I would like to improve a little more, although I don't think my layout is bad but there are things that I lack and I want to learn, I have seen some very good ones and I would like to be able to do them but I still lack codes for it, but I know that little by little I will learn.
---
Esta ha sido mi pequeña participación en este hermoso tag de Hive, gracias a su creadora por estas preguntas para conocernos un poco más, invito a @josebenavente @alejandroxg y @maria-2905 a participar.
This has been my small participation in this beautiful tag of Hive, thanks to its creator for these questions to know us a little more, I invite @josebenavente @alejandroxg and @maria-2905 to participate.
---

Fotos principal editada con Canva.
Fotos de mi Autoría derechos reservados
Cámara: Samsung A20S
Traducido con www.DeepL.com/Translator (versión gratuita)
Photos edited with Canva
Photos by me Author's rights reserved
Quote> Camera: Samsung A20S
Translated with www.DeepL.com/Translator (free version)

---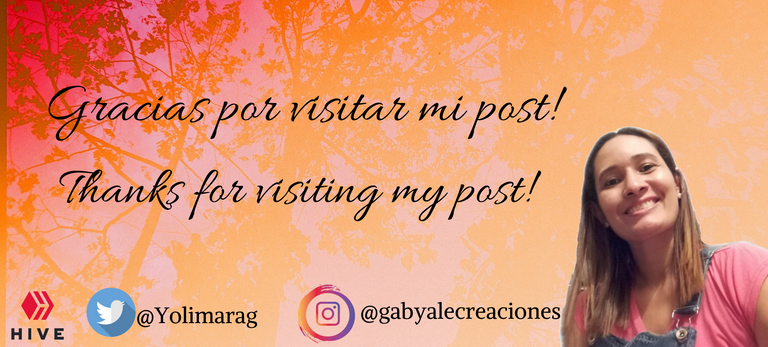 ---
---